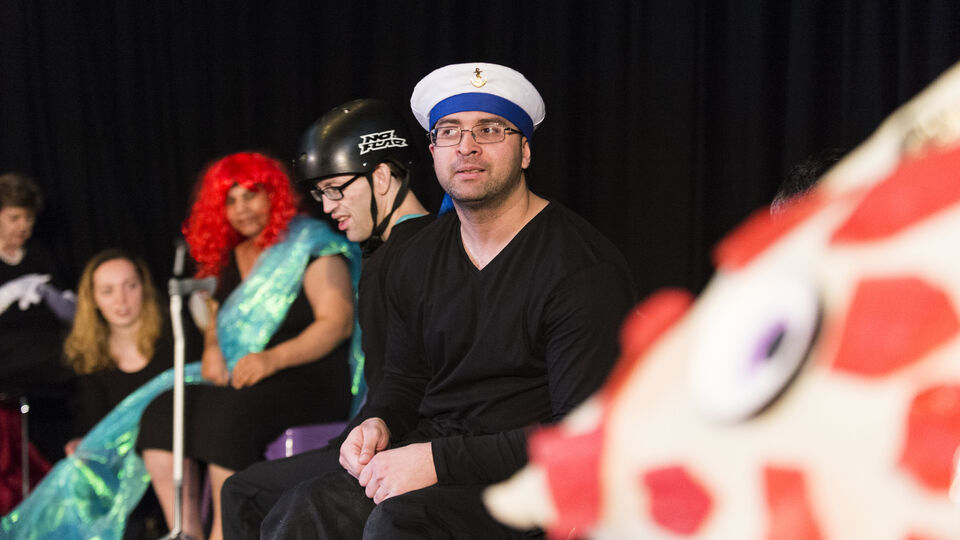 Gone Fishing... was a show created and performed by Express It, a creative group of people with learning disabilities who, over the past two years have beem honing their acting, devising and directing skills. During this time participants have been exploring different art forms and risk-taking, whilst sharing their untold stories in supportive workshop environments.
Audiences were taken on a sensory journey as the performers recreated a surreal and imaginative show exploring their dreams, experiences and aspirations.
Gone Fishing... was directed by Orla Hasson and was performed at St John's Community Centre in Isleworth and Watermans Arts Centre in Brentford.
Video © Nuno Veiga
Photographs © Patrick Baldwin
Video: Gone Fishing... (development video)