Blog
Barrier breaking isn't just an add on, it's a whole reason for being
John Holmes, Executive Director
22 November 2019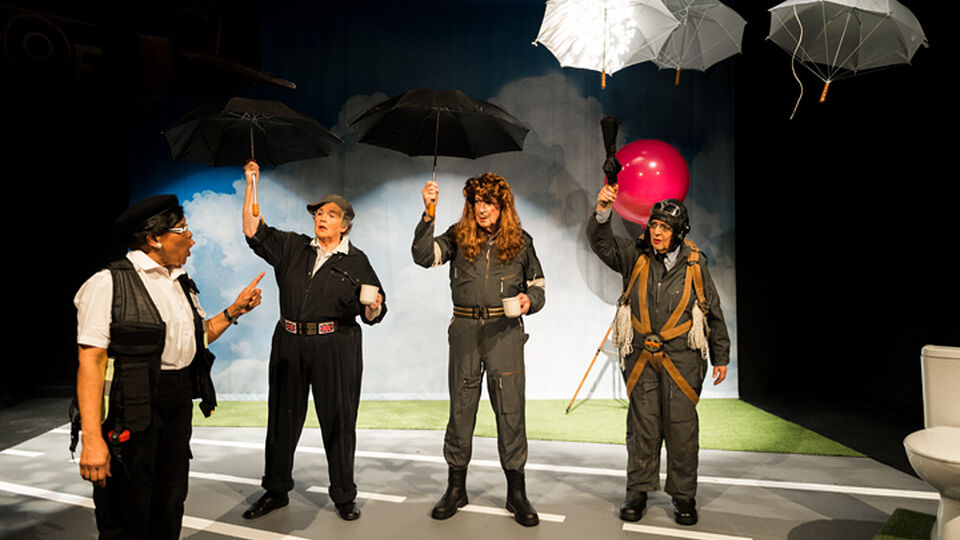 Hi, I'm John, and I'm just over two weeks into my new job as Executive Director and Joint CEO at Spare Tyre. 
It's a new role here, the first time the company has had joint Chief Executives. As the Executive Director in that partnership, I'll be focusing on fundraising, finance, communications and all the behind-the-scenes things that keep the show on the road. All being well, that frees up my co-CEO and Artistic Director, Rebecca, to concentrate on the all-important job of making new theatre. Together, we're itching to get started building on Spare Tyre's 40-year history of pioneering participatory performances. 
Although my first jobs were in theatre, I come to Spare Tyre having spent eight years working in marketing and audience development in classical music. I learnt a lot there, from English Touring Opera, with its confidence that experience opera in Crawley or Carlisle is as exciting as seeing it in Covent Garden, to the Orchestra of the Age of Enlightenment, with its radical power structures where the musicians set the agenda. 
I think its fair to say that most people who've worked in arts marketing are evangelists for the arts (if not, they go off and earn a lot more money in the commercial sector…) For me, that evangelism comes from a strongly held belief that prevailing economic and social structures limit accessibility and prevent people from engaging or participating – it's actually quite political. If it's not considered, everything from ticket prices and venues to presentation formats and the way we communicate can create barriers. In a sense that's what drew me to Spare Tyre, an organisation where barrier breaking isn't just an add-on–it's our whole reason for being. This is very different from an alternative strand of arts thinking, particularly apparent in the more traditional theatre and classical music worlds, which suggest that everyone should enjoy the arts as some kind of medicine.  
So far, there's been a whole lot of thinking and planning going on, so we can start to bring you new performances next year. One of my favourite moments so far was when the office team of Gemma, Sarah, Rebecca and myself were working with David from our Board of Trustees to map out what Spare Tyre is in 2019. When it came down to it, beyond all the objectives and revenues streams and mission statements, we decided that as a theatre company that we should focus on one thing above all–'shows'.  They will be participatory, probably provocative and possibly even a little bit political. But we are definitely planning to bring you shows. More soon!