Blog
Hanging out at an Old Friend's House - work with Lewisham Mencap
Sophie Holland
03 April 2023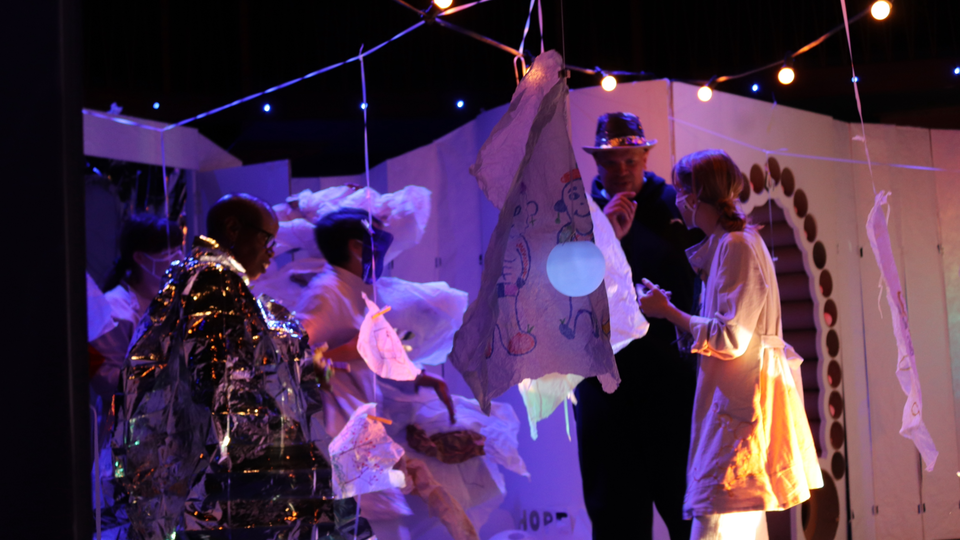 The past few weeks have seen us, Sabir, Elly Rutherford, Flavia Bertram and me Sophie Holland, reconnecting with our friends at Lewisham Mencap. In 2022, we had the joy of working with the folks there on co-creating a version of our show, We Will Be Happy Here, as part of the London Borough of Culture, Lewisham presented at the Albany.
Weeks of workshops over 3 months culminated In gorgeous immersive performances over 1 week involving 18 guest performers,  curated alongside the group and tailored to the individuals who were in the theatre space with us.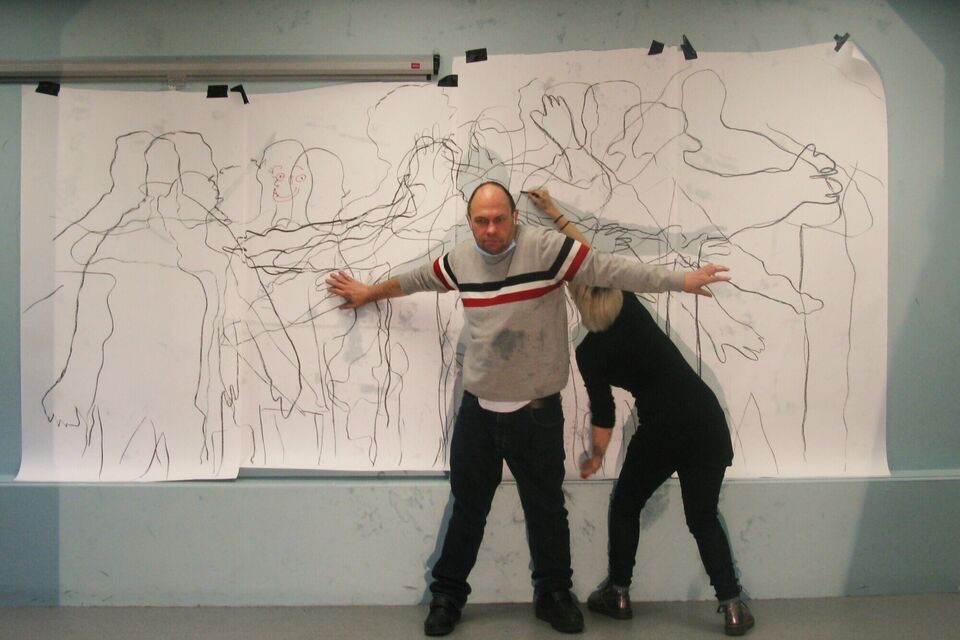 "This is the best thing I have ever done!" Lewisham Mencap participant on WWBHH
We also held a public meeting at The Albany and co-authored a powerful manifesto for an inclusive world together. When we finished the project, we all left with hopes that we would see each other again to create and explore some more together, and a list of people and institutions we have been instructed to share the manifesto with.
Now we're back with weekly creative workshops open to all Lewisham Mencap attendees during their weekly afternoon social club. This can have its challenges–there's often a brilliant DJ set going on next door that I have to stop myself from going and dancing to–being back has felt a lot like visiting an old friend's house. Slotting back into familiar patterns and connections, while finding new shared interests and topics to explore together. We've had the pleasure of being joined by plenty of familiar faces, as well as getting to know some new ones and it feels like we're learning more about each other each time we're there.
This series of workshops has given us the opportunity to spend some time delving deeper into the groups' creativity and talents which we saw so much of during WWBHH. We have built temporary sculptural installations, explored movement patterns and improvisations,  experimented with light (using torches, lighting gels and LED balls) and made soundscapes, rhythms and narratives together–all in four short sessions.
"Being back has felt a lot like visiting an old friend's house.
Members of the group have shared some interests and skills with us that we hadn't fully seen the first time around, with expressive movement improvisations, large-scale group installation weaving and of course more brilliant story-telling and acting.
As we've come together and formed connections as a new group of collaborators, participants have led us in movement sequences, stretches and narrative building–all while building a generous and supportive community together. 
For our last session, we're working on finding ways to weave these experiences and explorations together into something we will share in a relaxed performance for peers, family and friends.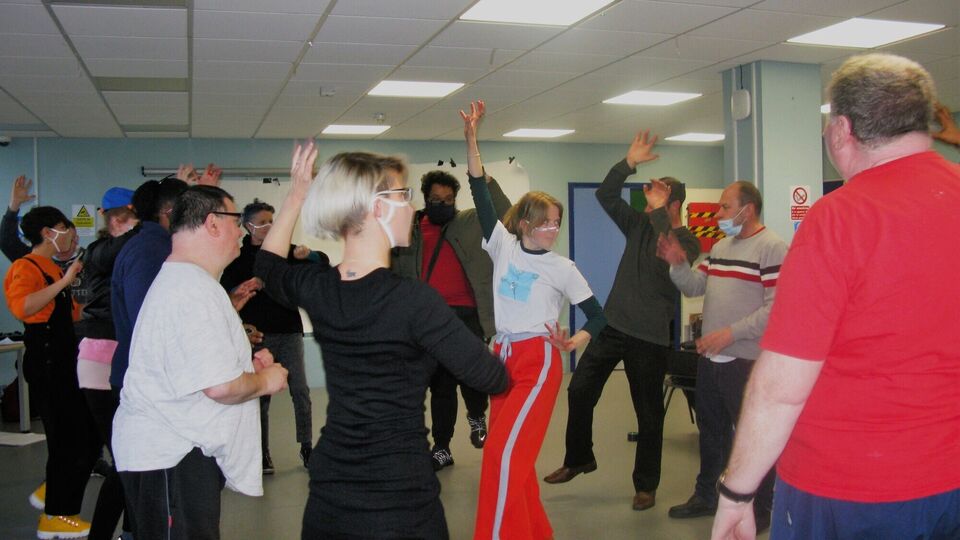 I can promise you there will be lots to take in and enjoy, the only thing holding us back is making sure we can fit it into 90 minutes! Keep your eyes peeled for pictures and vox pop.