Blog
March 2010
Arti Prashar, Artistic Director
12 March 2010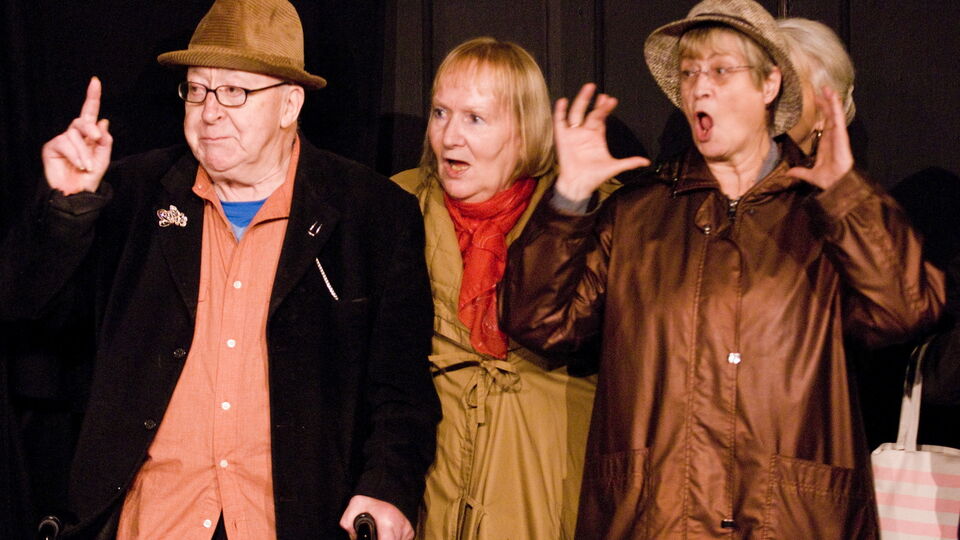 I ended up at an event run by the National Campaign for the Arts to debate the state of the Arts and their need in any civilised society.
I was transported back to the days of my school assembly. And yes mine was a grammer school for gals!
On the stage sat Chair of Governors Joan Bakewell (also advisor to the government on the elderly – horrible term that, elderly, much prefer older people), Headmistress Margaret Hodge MP, Head of Arts Mr Don Foster MP and school boy Ed Vaizey MP.
I tried to break out of the nightmare unfolding before me when all debate focussed on Youth Arts, the free theatre tickets scheme, free museums and galleries, unions and other new initiatives for young people and education. I'm stifling a scream just writing this.
Fleetingly Head of Arts Mr Don Foster mentioned how valued arts are in mental health, prisons, hospitals, community and social care settings. The rest was all bickering and points scoring. If these are the politicians who are fighting our corner in the House of Commons–then Gawd help us all.
Headmistress Hodge declared that it was up to us, the arts makers, producers, providers, creatives to shout loudly and have our case heard. Rum really, 'cos when we do said don't waste money on a free ticket scheme no-one listened, when we said don't put money into a new arts and education initiative but do an audit and then support those trying to deliver this work no-one listened, when we say you cannot just focus on Youth Arts in the next few years because for the first time ever in our nation's history we have a majority aging population, and a population with increased disabilities are you listening?
Isn't it odd that government should think that education and arts are only needed by young people and older people need only health and care?
Where is the fair in that?