Blog
On the Beach… an Access Support Worker's View
Lara Marshall - Creative Support Worker
20 December 2022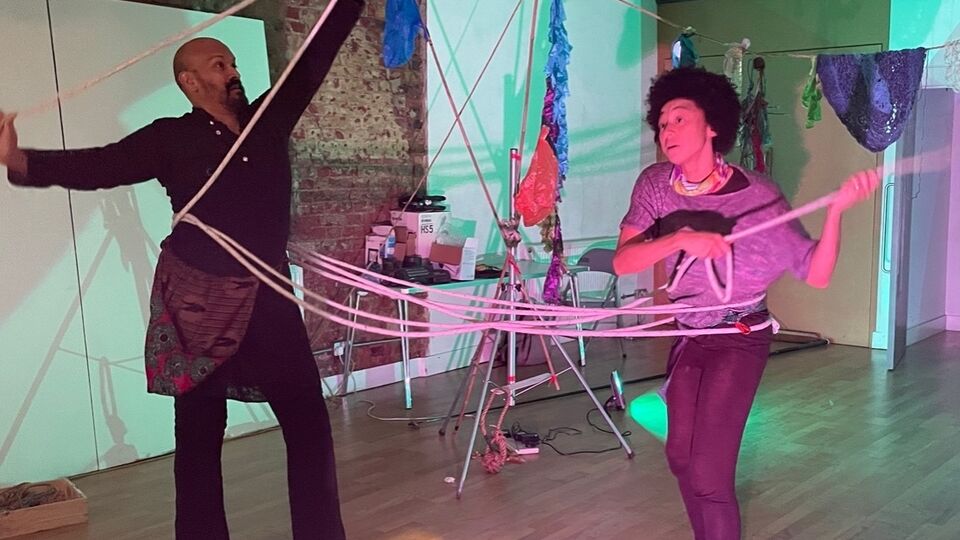 Between October and December, a small team have been working with Rebecca on research and development rehearsals and workshops for our next touring show On the Beach. The project is for older people with dementias and their carers. It will explore the myth, magic and danger of the beach, and its rich history as a working space. 
We asked Lara Marshall to share some of her observations of the process.
Hello there! My name is Lara. I'm an Access Support Worker for Rebecca Manson Jones, the Artistic Director of Spare Tyre.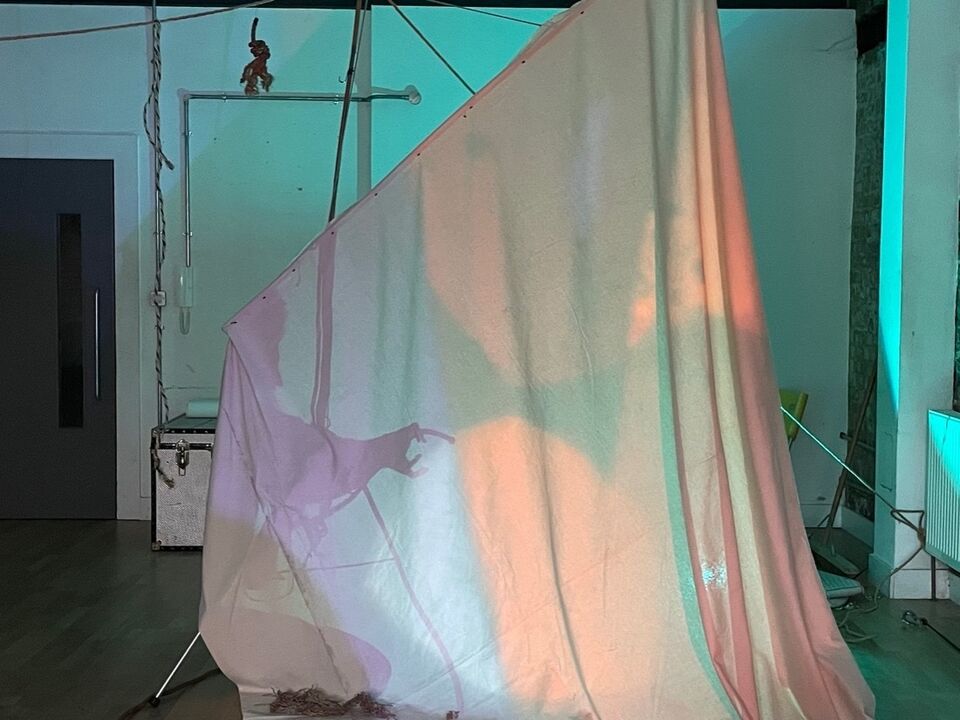 "They will have the feeling of work"
Firstly, I should address what an Access Support Worker is. It is somebody whose role is to support the access needs of a person or people in a space, so that they can do their best work.
1.The First Few Sessions
When I first came to R&D sessions, it wasn't clear what the show was going to be. This is because the development of this work has been routed in the outreach that the Spare Tyre team do in dementia care homes. It was a small team: Rebecca, Jens, Lisa, Claude and myself. There were clear themes, but the development process was about expanding on these themes. Seashells, light orbs and silks entered the space. Animating these materials and others in a multitude of ways, the question was always: "How will they feel?"
'They' being the future participatory audience.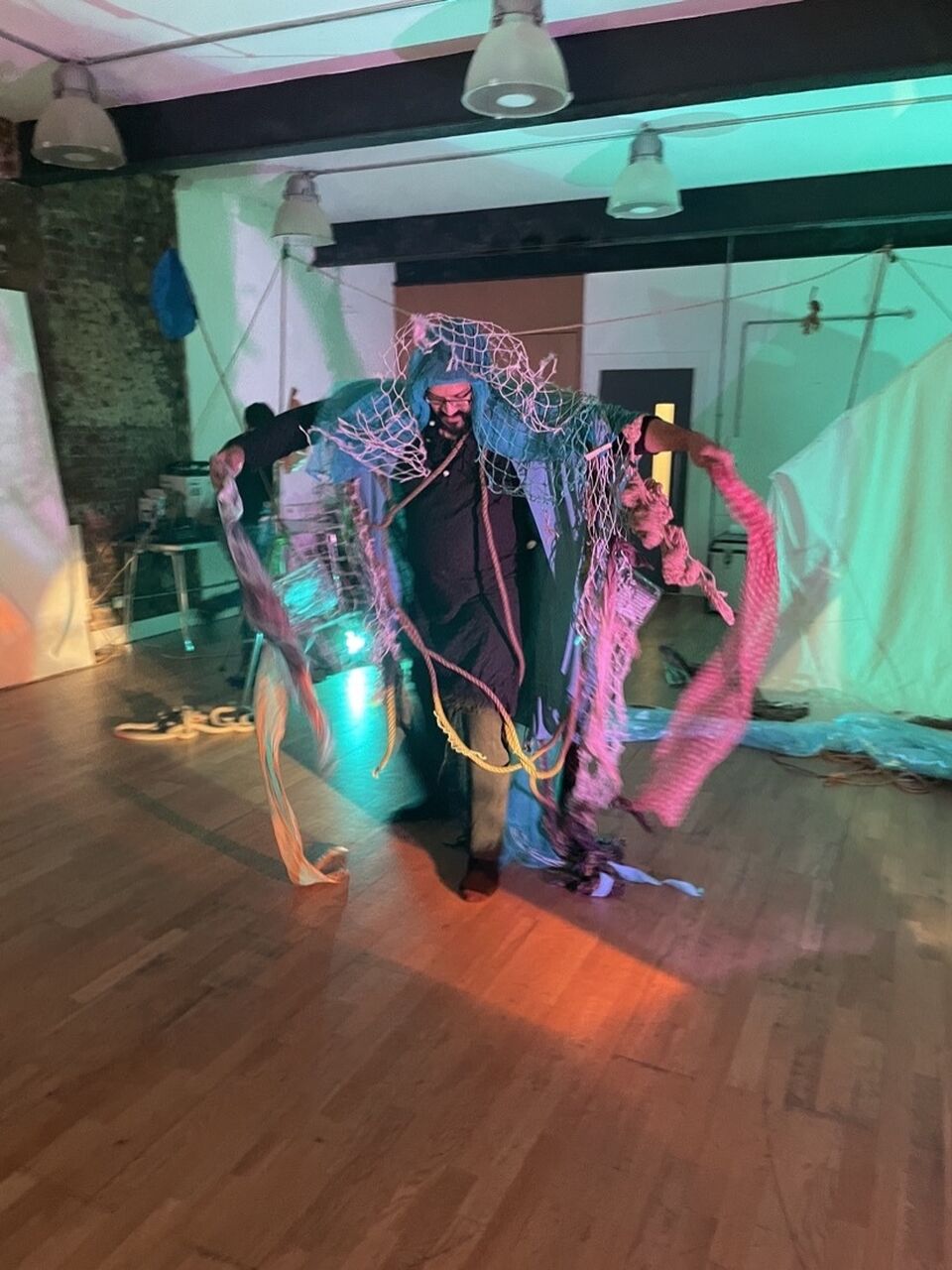 "I felt submerged in something I could not yet make sense of"
The team was hard at work crafting sensory moments. Using handheld projectors, they beamed videos onto moving fabrics. Using an Over Head Projector they arranged recycled materials to create sunset hues, using lentils they made moving fish with a satisfying weight to them. Each of these sensory moments piqued something in me, I often felt submerged in something that I could not yet make sense of, and that was okay.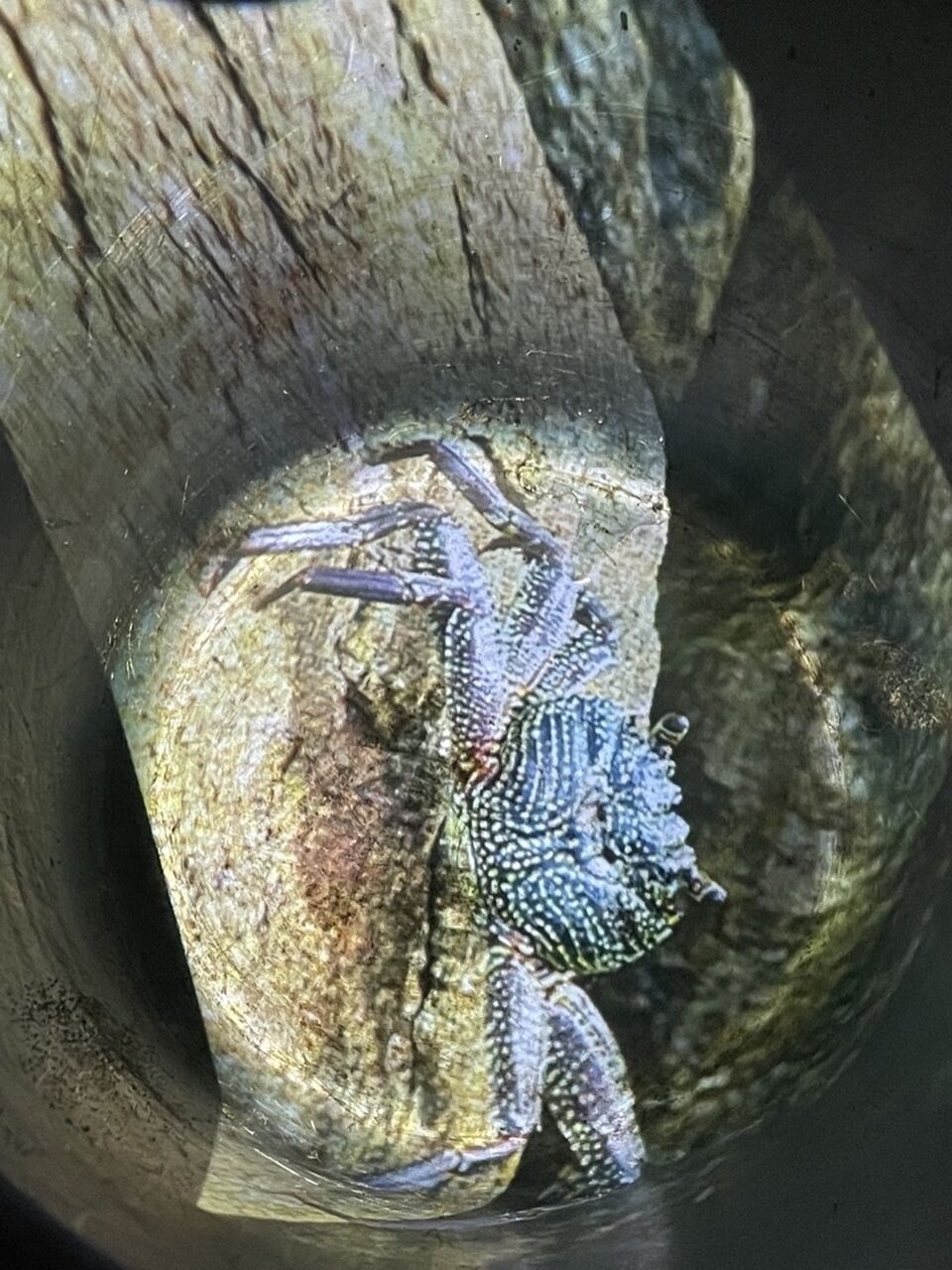 2.The Last Few Sessions
For the last three days in December our team grew. We were joined by performers Kali and Charmaine, and stage manager Jake. At the beginning of these sessions, we wrote on post-it notes every moment we could recall. For the rest of the team this included moments from workshops in with older people at Haynes Dementia Centre, dementia cafés at Queen's Theatre Hornchurch and Mast Studios, Southampton, and the Bangladeshi Parents and Carers Association in Newham. Before long a clear structure was there and the focus of these last sessions became to develop moments and to connect them with one another.
Something that struck me was the level of care and understanding that the creators had for their audience. One of the first scenes that they developed in the last days was an interlude scene between participatory acts, in which the performers became birds, to provide a break to their participants.
"Dance me to the end of love"
It became clear too that our previous R&D sessions creating the immersive environment paved the way for the performers to come into a space they could interact with. A very moving sequence emerged in the form of a tango between a sea creature and a woman awaiting her love to return from the sea. All of the prior work with silks, knots and light had found a place in this original work which at once seemed nostalgic and a celebration.
"Heave away, haul away"
I sat in the audience seat often. In this seat I was put to work heaving rope, looking through telescopes and even receiving gifts from the sea. This is what was truly remarkable about On the Beach, to be in the audience was to be both perceiving and being the story.