Blog
Safe Director's Blog 5: Another Aside
Posted by Artistic Director Arti Prashar on March 13, 2017
13 March 2017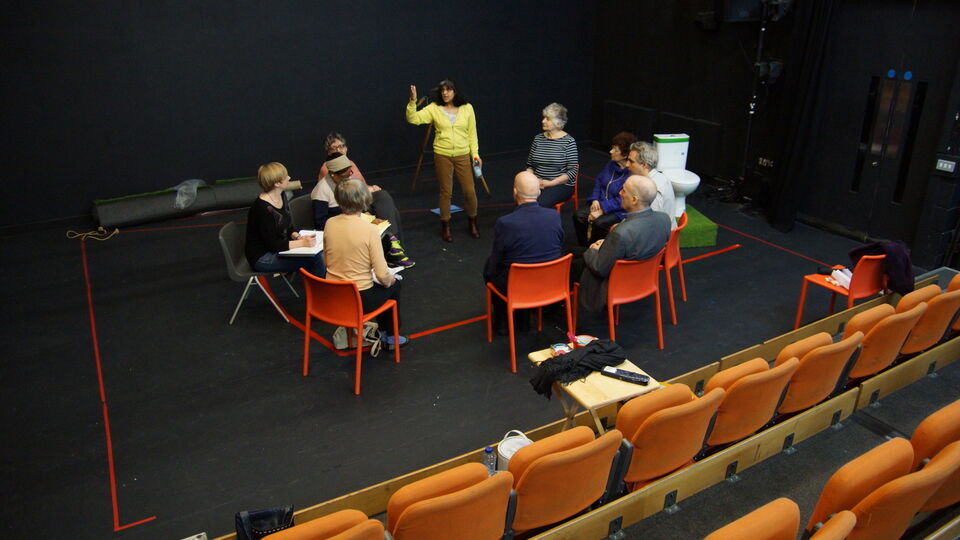 SAFE–The daily mindboggling thoughts of a director…
No-one was hurt in the writing of this daily blog, every health and safety precaution has been taken into consideration: but 'without risk what's left?'
SAFE–in case you are unaware–is absurd theatre about safeguarding issues around vulnerable people. Written by the brilliant Pete Lawson. And it's a good piece of theatre to celebrate ST's 40th Birthday. Funny, inclusive, making a point... Did I say funny?
Core team are organising events around our week at New Diorama from 15 March 2017. We are all having dreams about it, waking early with thoughts, ideas, lists, to do lists, more lists, forgotten items. OK (there goes my waistline) that means more cakes and biscuits in the office. Oh and I think I heard wine after work being mentioned. Yes we work hard, play hard here at ST HQ.
All our shows are relaxed performances. During that week we have a Q&A after the first evening show on Wednesday. An afternoon show on the Friday, and a Masterclass on Saturday all day before the final show. Check it out!