Blog
Safe Director's Blog: 8. The Week After Show Week
Posted by Artistic Director Arti Prashar on March 27, 2017
27 March 2017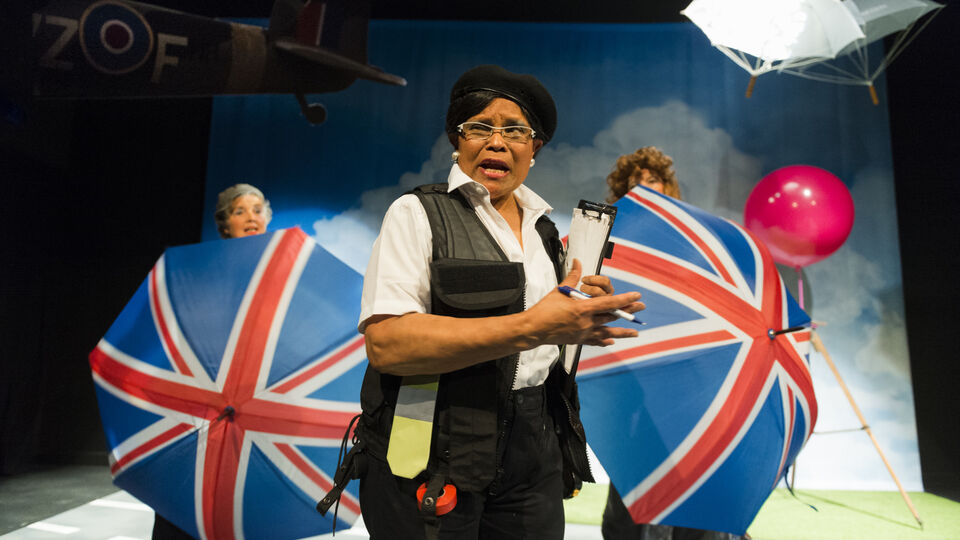 And what a week that was! Five sell out shows, a Q&A, a VIP event hosted by the gorgeous Pete Lawson who amazingly turned into a sell sell sell person and did a wonderful job on the sshhh silent auction! A 40th party with our fab Spare Tyre family with DJ Bid taking us through our 4 decades (musically speaking), food to feed an army and a participatory masterclass involving our actors, an article in Guardian Society about care and risk taking, and a review in The Stage.
That's Team Spare Tyre! Knackered but smiling! Personally I had to take time off or did they send me home cos collaegues had enough of my directing? Mmmm
Loads of feedback forms to collate now … straight back into planning our next moment of party and celebration…so many people joined us to make our SAFE week so special – it was heart warming. Thank you to everyone who shared this with us.