Blog
Spare Tyre continues in the ACE National Portfolio Organisations
Rebecca Manson Jones
09 November 2022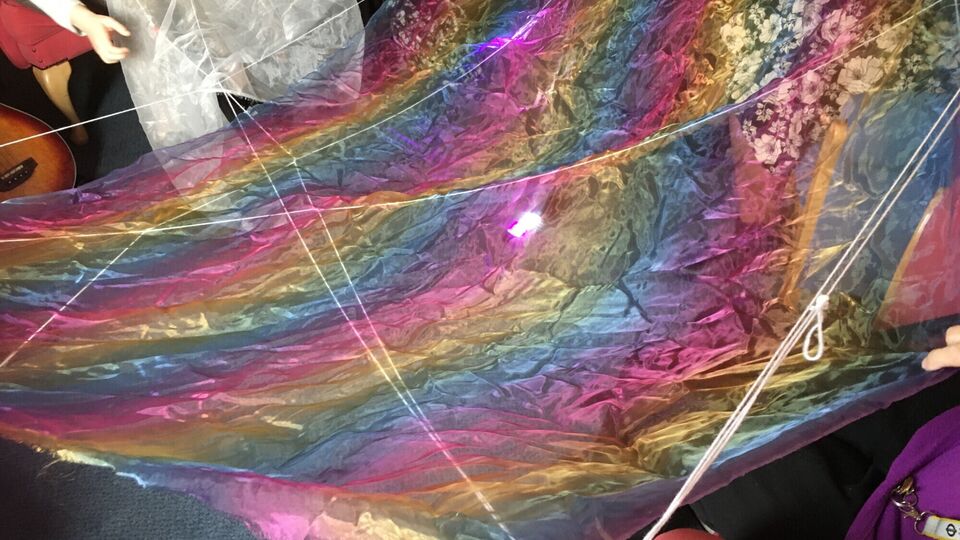 Everyone at Spare Tyre is delighted that we've been awarded a grant by Arts Council England to stay in the National Portfolio of organisations for 2023-2026.  The change to the #LetsCreate strategy is a long-awaited endorsement of the importance of the participatory and co-created work Spare Tyre has championed for 4 decades. It is also an overdue acknowledgement of the right and potential of under-represented groups both to enjoy and create art as professionals and for recreation and health.
Spare Tyre will continue to be an artist-led and female-led company with a participant-led approach. Our focus will be working with:
·      Learning disabled people
·      Older people, especially people living with dementias
·      Women with experience of domestic violence or abuse
·      People living with Long Covid and other long term conditions
·      Carers
We will continue to take an intersectional approach recognising that people's characteristics and lived experience are complex and change through their lives. And we will continue with our hybrid working, creating projects in the virtual space alongside in person opportunities. Look out for our Shielders' Stage initiative and the devleopment of the Ministry of Creative Care. In 2023, we will be touring On The Beach a sensory show for small audiences of people living with dementias. 
We want to thank our participants, our freelance artists, our volunteer trustees and our team Rebecca, John, Rose, Claude and Adam as well as our partners: Lewisham Mencap, Kingston Mencap, BPCA in Tower Hamlets and Newham, London Borough of Culture #WeAreLewisham, St Margaret's House and The Health Tree, Mast Studios Southampton for  who have all contributed to our work and our success in this recent tough application round.
We know that some very good companies and people haven't been made an offer this time, and it's going to be very hard on some people navigating the change. Not just artists and producers but the public who love those arts organisations.
Whilst we hope you'll find ways to celebrate our success, we remain mindful of friends and colleagues for whom the next weeks are going to be tough. 
We must all continue to work and advocate for greater public funding and support of arts, culture and creativity in England and the four nations of the UK.
@ace_national
#ACEsupported
#LetsCreate