Blog
Spare Tyre manifesto for Truth
Rebecca Manson Jones
03 November 2022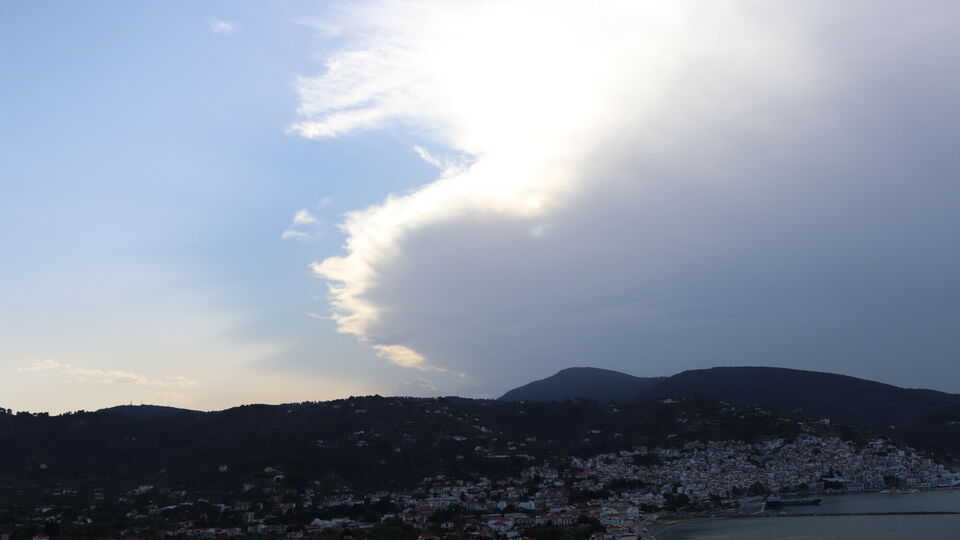 I first wrote this blog post by hand in the summer when I was taking convalescent leave to address Long Covid and burn out. Two or three prime ministers ago. I left it for a bit because I wasn't supposed to be working. Now as we are about to hear news regarding our ACE NPO application, it seems the right moment to revisit and share:
The scene was a London terrace back garden, sun-drenched, brown grass… I was recovering from a recent bout of Covid and over-long Covid plus burn out.
"3 years ago, I was invited to give a short introductory speech (at the Edinburgh  Fringe) about what I wanted Spare Tyre to become.
Today, prompted by listening to the excellent and unmatchable Emily Maitlis at the Edinburgh Television festival, I feel a sudden resolution of thoughts that have been forming for some months.
So the urge to disobey my doctors and write a Blog is sudden, but an impulse l've learned to trust and act on.
The thought has been rubbing away for a while but especially so whilst I was trying not only to 'write to the test'  for the ACE NPO[1] application but also to examine who we need to be now, whether or not we continue to be lucky enough to be regularly funded by ACE.
Spare Tyre will remember –we deal a lot with memory and we will not forget.
3 years on from my introduction to Spare Tyre- honestly speaking -  nothing in my life is as it was. I realise not much is the same for many of us, as it was in 2019- when already so many things felt unusual, changing, confusing.
Spare Tyre will remain honest.
Since 2019 as a society, we have been required to absorb and normalise the shocks of Brexit (the queues, the admin difficulties, the price hikes, labour shortages in key sectors – especially care, a talent drain out of the arts) and the gaslighting of the Covid era. Fake News is everywhere.  Finding critical, independent voices you can trust is getting harder.  Freedom of expression is being leant on, self-censorship amongst journalists, artists and institutions is insidious, hard to resist and easy to commit.
We will tell the truth.We will be clear about the obstacle and limitations of how we work. And we will not do what can't afford to do because we need to make sure we pay our people properly, and ensure their wellbeing.
Spare Tyre– we will strive for both Equality and Equity
Covid revealed to the world at large our deep, long-running and long established inequities and inequalities. Some/most of the inequalities were already illegal but their persistent existence has never been adequately addressed at structural level. 
Spare Tyre will focus our support
Over-reliance on the usual sources of support has exhausted that support and now that the 3rd sector is crying out literally -audibly- crying for support, the powers that be grow selectively deaf.
Spare Tyre will promote radical creative care
Now as you get older, or the people you love get older, or if you need life-long care, it becomes more and more difficult to find and rely on quality, careful, care.
This is not the fault of the carers individually but a structural + systemic failure-because societally we neither value old nor disabled people, nor the people who look after them. Spare Tyre continues to work in care settings and to find ways to ensure that creative care enriches the lives of carers and the people they care for.
Spare Tyre will not keep quiet
We're all being asked to accept the rhetoric that belittles, and distances the * need * of people all over the UK who can't keep up with the cost of living. We're being asked to standby as the NHS is privatized in chunks, climate change becomes a reality in our own backyard , Our waterways are polluted, Our schools are underfunded, Our right to protest all of this in public is curtailed (step up the artists), women's rights to bodily autonomy are eroded, learning disabled people remain more likely to die in a health crisis than non-disabled people, and global majority women  are more likely to die giving birth than white women (read those two again).
Spare Tyre will keep connected
Recently I read with alarm a FB post which espoused a Voltairean view of "tending the garden". Pulling up the drawbridge and looking after the people close to them. Fine, you might say. If we all do that and shrink from our neighbours, how can anything get better?  I see a danger in this instinct to defend the fortress of home and find no space for the stranger, admit no voice that might disagree with you just to achieve harmony.  Especially now there's a war so very present – there's always been a war on b.t.w. Always somewhere, with people trying to escape, to get shelter get visas, to go back and fight for their country. And none of those wars is as far away as we might like to think. There's always a community of people here in the UK impacted personally by that war.
Spare Tyre will seek to understand beyond our experience
I'm listening to Salman Rushdie's Midnights Children (link below). The anniversary of Indian independence prompted me not his shocking stabbing.  I came across a linked quote from the author:  "the British don't understand their own history because Most of it took place elsewhere." We, Don't. Understand. Our. Own. History.So how can we be honest about it? How can we make the links?
Our institutions are so far from ending the extractive colonial planning or managing of the economy–They think it's only about money–, My money, your money, government money,  totally separate  from people and people's  lives. Their genuine day to day quality of life.
This is dishonest.
It is inauthentic
It is disconnected.
Spare Tyre will tell stories without fear, without prejudice to help change the world.
Part of my job is to be a story-teller. At sparetyre we create new works and reframe old ones. How to tell stones authentically inclusively at the moment, with all of this? How to bring joy when there is too much to be angry and fearful about?
Collective Encounters ask the question: do you want to change the world or ameliorate conditions in the world for short while? To dress up and tend to the garden, ignoring the underlying corruption of the soil, the deforestation,  deracination is rather a dereliction of duty.
Spare Tyre will be Custodians
I am a very keen composting gardener. (l'm in my garden now).Whilst we garden we must enrich the soil. It isn't ours to destroy.At Spare Tyre we are custodians of public  money or charitable donations and a 40+ year memory of collaborative experiences. We do not take this lightly.
Spare Tyre Will Take Risks
So- nearly there- breathe in, breathe out. The work we make and explore to be popular with the people we make it with and for. It is part Of or our job to challenge and stretch people's expectations or our selves and Themselves.
Spare Tyre Will Resist
I do not accept that we can do nothing to challenge or change the parts of society we do not like. We do not step out of our charitable remit if we urge change. We do not meet our charitable objectives if we don't mention the choices (and they are active choices) which support and increase inequalities.
Spare Tyre will break taboos and enjoy ourselves
So we will continue to advocate so that people can live dignified lives included in which is the possibility to create art about difficult subjects (as well as enjoying creativity for its own sake).
Spare Tyre will keep adventuring and learning as far as we can.
As confused as we are by the self-editing and censorship, by the impossibility of the scale of the issues–we are a small yacht and yet we are still attempting a circumnavigation. We are in the same storm as others but we have limited capacity.
As we touch on distant shores as guests not conquerors, let's learn from what we encounter.
We will do all we can do to stay afloat and help others stay buoyant.
We will navigate by the stars of equity, equality, social justice, powered by the belief in arts to transform lives (and not just superficially).
We will share discoveries.
We will start in our own backyard. 
And we will find the pockets of joy that remind us that human beings, individuals are potent, complicated, funny and adventurous.
In a year when activity is still a huge challenge for me personally, I see no possibility  of being less of a creative activist, making co-created projects."
During Covid we had a metaphorical sign saying "open for business as unusual". Tomorrow whatever comes with the ACE NPO decision it is our intention as far as possible to remain true to our mission and continue with our Unusual Business: Covid Café, Ghyama Arts, Together Project, On The Beach R&D. Made with extraordinary teams of freelance practitioners, our tiny core team and our brilliant volunteer Trustees.
[1] Arts Council England, National Portfolio Organisation applications usually take place every 3 years. This time it's been a four year cycle because of Covid and also there's a new 10 year strategy to respond to, a new format and a dramatic cut in funds available to organisations based in London.