Blog
ST40: The Journey Begins!
Posted by Sarah Dormer, Trainee Heritage Project Manager on June 05, 2017
05 June 2017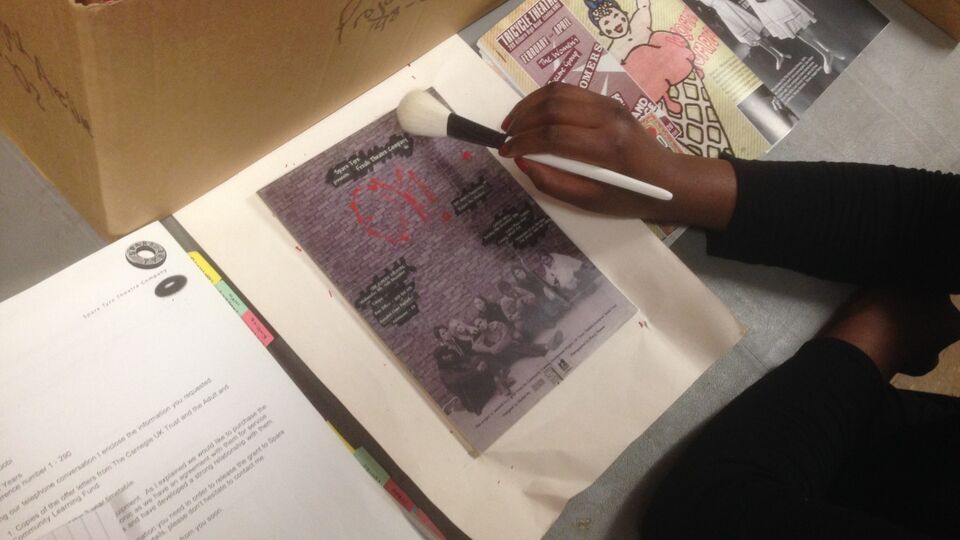 Today is my third day working as the Trainee Heritage Project Manager on the ST40 project; I'm delighted to join the hardworking and committed team here at Spare Tyre! In these few short days I've already seen how efficiently the team works together to be innovative in the goal to engage voiceless and disadvantaged groups in participatory arts.
My introduction to Spare Tyre is unique in that I'm beginning by helping to uncover potentially lost or forgotten parts of the organisation's amazing 40-year history. This is a valuable chance to think about how the organisation has grown and developed over the decades, and an opportunity to speak to those who took part in the journey along the way.
Spare Tyre has been influential in the diverse participatory arts sector. I'm passionate about creating accessibility to the arts for everyone so it's fascinating to learn how Spare Tyre has successfully achieved this through different methods over the years.
Over the next 16 months I'll be working alongside Amy, ST's General Manager, on various elements of ST40, ranging from recording oral histories, to planning events, to creating interactive material inspired by the archive. For the first few months our main focus is the cataloguing, which is led by Archivist Dr Ellie Pridgeon. Wednesday was Ellie's first day and we started by diving straight into the archive and making some interesting initial discoveries! Stay tuned to find out more…