Blog
The Age of Ageing Artfully
Yolande Bramble-Carter and John Holmes
18 February 2020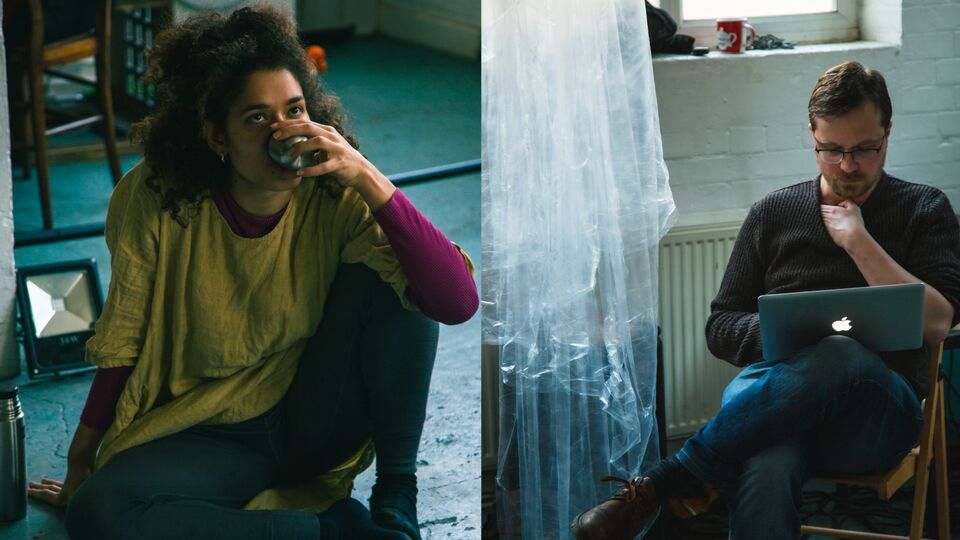 "What do I learn about myself about being with someone who is different to me?"
Yolande Bramble-Carter:
"A speaker, Emily Butler, mentioned that a lot of teenagers who suffer from anxiety and depression requested to work with older people. Mental illness is still quite taboo and not really spoken about, but an important subject to address. Are more young people seeking guidance and wisdom? This made me think of the innate wisdom that teenagers have already and what they think they don't know, or what they think they need. Maybe this experience is shared with older people too. 
It was interesting to hear the varying perspectives on why people are interested in inter-generational work and what it can offer. I like hearing people ask, "what do we have in common?" and an older person recognising the young in them and looking at positive attitudes about ageing too.  
I was reminded that it's important not to 'clump', as everyone has different experiences of being 60. And as one of the speakers asked, "What do I learn about myself about being with someone who is different to me?" 
I also enjoyed the session by Chris Cage from Ladder to the Moon. He talked about how the artist mindset has great potential in care homes."
Support for older emerging artists has to be very welcome.
John Holmes:
"Alan Dix kicked off the conference with a performance of his poem Decades, which he later explained was part of a ten-year commission from Theatre in the Mill in Bradford to explore life in his eighth decade. 
Alan is 72. He commented that he really didn't feel old between the ages of 60 and 70, but he'd been told that it's between 70 and 80 when everything changes. 
That connects with Yolande's comments about not 'clumping' when we think about arts for older people – experiences and aspirations might be very different for someone who's 62 or 92. And maybe people don't find it helpful to be defined as 'older' anyway. 
There was a lot of talk about better support for older emerging artists, which–if it happens - has to be very welcome. Having worked in classical music, I'm aware that young singers programmes swallow up the vast majority of the artist development money. But many artists will produce their best work in later years, built on life and practical experience. 
I remember being involved in the music scene in Yorkshire in my early 20s, where the view prevailed that if you were in a band and hadn't been signed by the time you were 25, you might as well give up. Then when I lived in Canada I was fascinated that people in their late 30s and early 40s were starting projects, playing with people just out of college and also people much older. We could do with that shift of perspective so that we're less obsessed about youth here in the UK."