About us
Jobs and Opportunities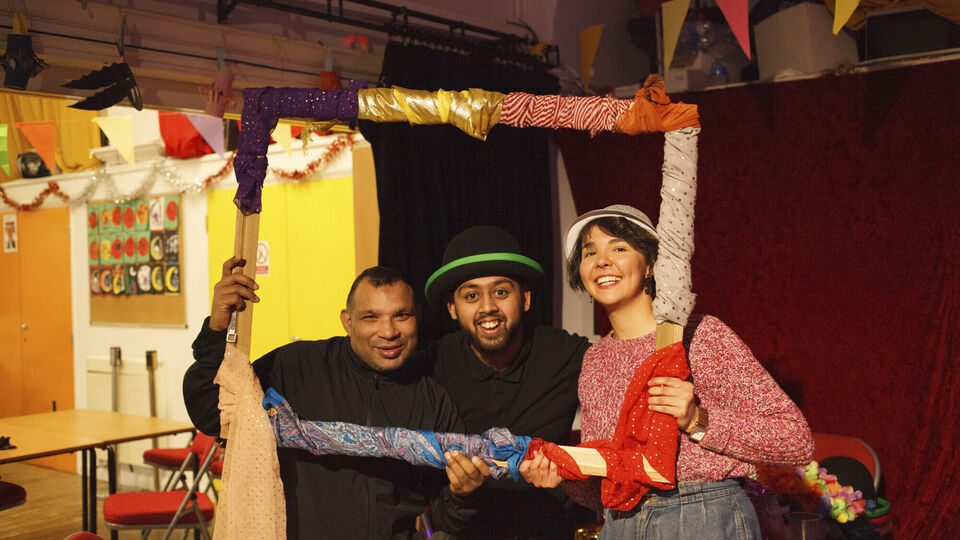 Thank you for your interest in Spare Tyre.  On this page we list jobs and training opportunities, including short term roles in productions and projects.
Trustee & Chair of the Board of Trustees
We're looking for committed Trustees and a Chair of our Board who share our values and can contribute to the bright future of Spare Tyre. We are particularly keen to recruit people with governance and/or financial experience,  people committed to inclusive working practices, with lived experience or professional understanding of our participant groups and participatory arts practitioners.
Find out how to apply for either role in the Trustee pack below:

Ongoing access support workers
Spare Tyre has a small pool of Access Support Workers who work with the Artistic Director/CEO, participants and freelances as necessary. Support work ranges from offering assistance at events and in rehearsal rooms to administrative tasks and remote working. If you have a background in arts facilitation and an understanding of inclusive practices, please take a look at the pack attached and get in touch.