News
Opportunity: freelance creatives to join our pool
25 February 2022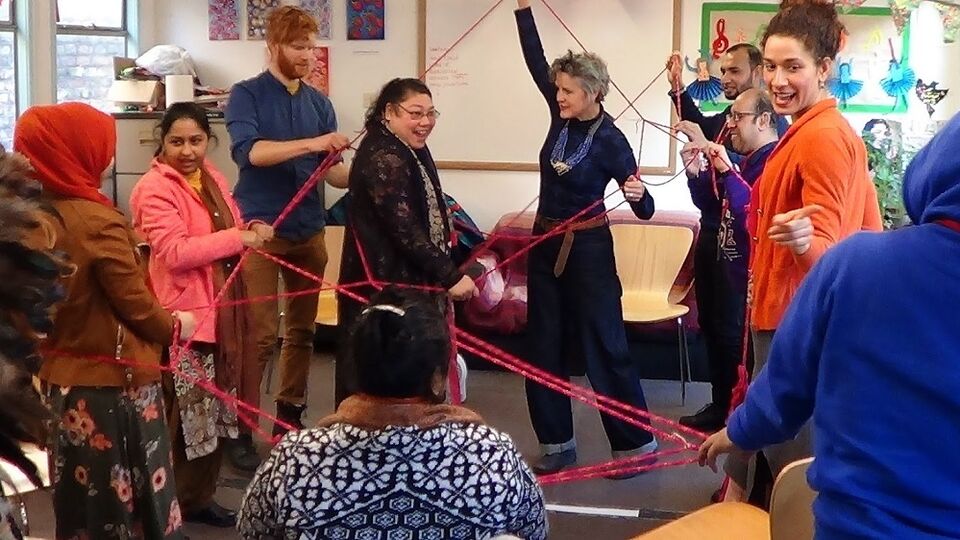 We are currently in need of a small number of freelance UK-based creative practitioners to join us as part of our in-person and online practitioner pool.
We have a number of participatory and performance projects planned for the year and would like to bring in some new voices to work on them. Projects include:
Together: a 5-year residency year round at the Haynes Dementia Centre in partnership with Jackson's Lane, with a weekly artists in residence day (mostly in-person with occasional online practice, in Haringey)  (from April 2022–March 2023)
We Will Be Happy Here: performance project with co-creative participatory programme collaborating with learning disabled adults (from March 2022–May 2023)
Ghyama! Arts: a 3-year Autumn residency at the Bangladeshi Parents and Carers Association (BPCA) in partnership with St Margaret's House (blended practice online and in-person at Tower Hamlets and Newham). A participatory project for learning disabled adults (from September 2022)
You might be interested in working on one or all of these. Regardless, we'd be delighted if you applied.
We want to work with people who want to change the world

Rebecca Manson Jones, Spare Tyre Artistic Director (Joint CEO)
These roles may be for you if you:
are interested in devising, running, and evaluating creatively a project with people living with dementias
have a high degree of mental and emotional flexibility, and generosity of spirit
have both verbal and non-verbal performance and communication skills
feel like 'part artist, part social revolutionary' describes you well
For the projects above, we're looking for facilitators, artists, and performers, with experience or an interest in learning sensory practice. We want to make our team more representative of the participants we are working with in 2022, so we welcome applications from and are taking steps to approach people less well represented as arts practitioners, such as:
From South Asian heritage and Global Ethnic Majority populations
Disabled (including hidden or learning disabled)
Neurodiverse
Bengali speakers
From lower socio economic backgrounds
LGBTQI+
Women and nonbinary people
We are keen to hear from applicants of all ages 18+, including older creative practitioners.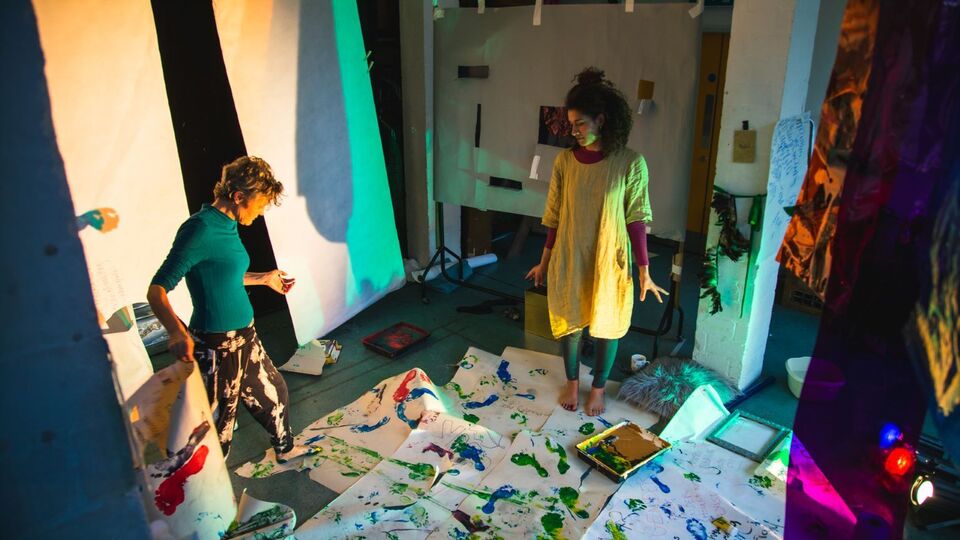 How to apply
We prefer to hold an open call and meet prospective people through a Zoom 'chat and do' session first, and then if that's a mutually positive experience to follow up with a group workshop (for which we will pay an attendance fee). This allows both us and you to be sure you understand the nature of the roles and commitment. 
Write Rebecca a short letter:

Think about why you would like to work with Spare Tyre: how is what we do, and aim to do, reflected in your professional skills and interests either within theatre or outside it? Please share this in no more than one side A4 or 2 minutes of spoken video/audio. We will also need:
your professional CV, or student participatory arts experience. If you are predominantly a performer, please highlight your participatory work
2 referees that we can contact by phone and/or email
Equality & Diversity Monitoring Form 
Deadline

We need to hear from you by Friday 11th March at 10am. Zoom conversations will be on Wednesday 16th March and last no longer than 20 minutes. The workshop will be in person in South East London on Friday 18th March. 
Please send your application to:   Producer@SpareTyre.org

If you require this pack in an alternative format or need further support with your application, please let us know by contacting our General Manager, Rose:
By email:  Rose@SpareTyre.org 
Call/ WhatsApp:  07598 142 058

Phone:  0208 692 4446 (ext 273)   please note we are at the office intermittently, but you can leave a message with reception