News
Opportunity: Stage Manager for We Will Be Happy Here in Lewisham
22 February 2022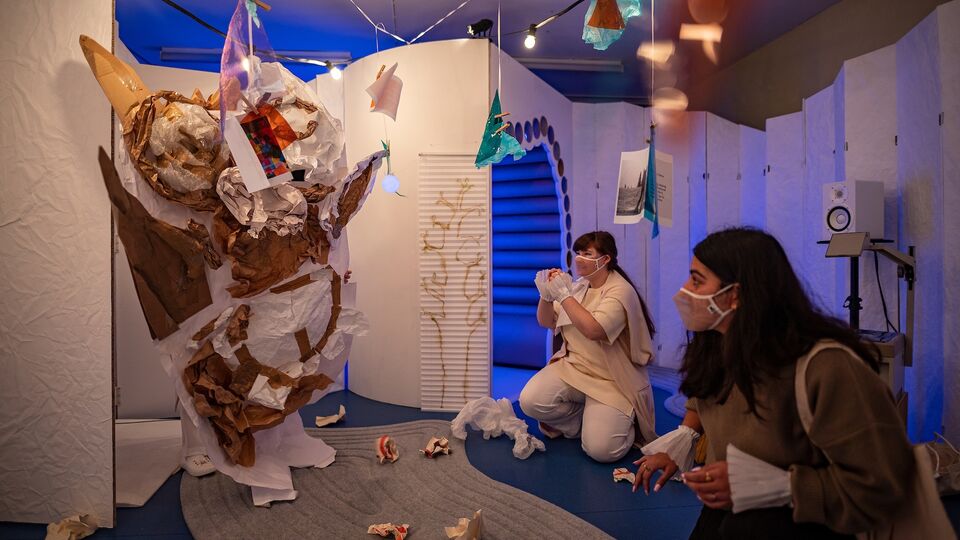 We are looking for an experienced stage manager with technical competencies who would like to be part of a part-devised, non-text led creative process. 
We Will Be Happy Here is an immersive and interactive experience for individuals/ pairs (and their support people), taking place as part of the London Borough of Culture 2022 in Lewisham. It is a multi-sensory in-person experience designed specifically for adults with learning disabilities.
The stage manager will be needed onsite for one week of preparation, two weeks of rehearsals and one week of performances in April and May 2022. They will be running the room on a day-to-day basis. The stage manager will work very closely with our artistic director and director of the production Rebecca Manson Jones, our three performers and the creative team. They will liaise with the creative team over the special requirements of each of our participants, who have a range of
specific inclusion needs.
Due to the immersive nature of the piece, the stage manager will be in costume for performances. This will be a fascinating and multi-tasking stage management role that requires someone with a flexible approach, a generous spirit, a lot of patience and willingness to experiment.
Download the information pack below to find out more.
The deadline for applications is 10am Monday 28th March 2022, and interviews will be held on Monday 4th April 2022.