News
We're looking for new Trustees for our Board
17 November 2020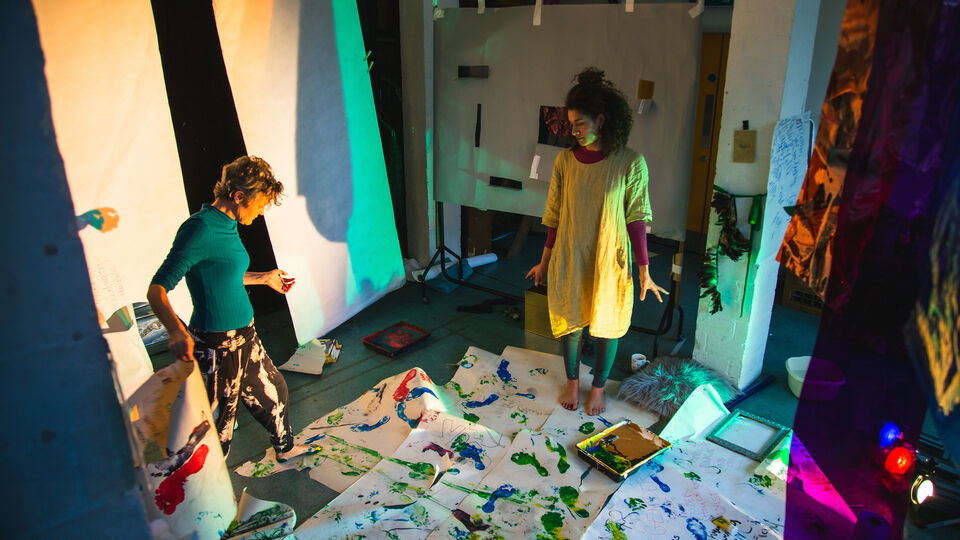 We are interested in working with people who want to change the world with us.

Rebecca Manson-Jones, Spare Tyre Artistic Director (Joint CEO)
We're looking for committed and enthusiastic people to join the Spare Tyre Board of Trustees and help us shape the next exciting chapter of our company. 
We're searching for people with a range of skills and experience, but applications from artists, freelancers and people with theatrical touring, artistic production, strategic fundraising or finance backgrounds would be particularly welcome.
This might be your first board role, or maybe you've got lots of governance experience. We believe that the best decision-making happens in a diverse environment. The most important thing is that you have a passion for making the arts accessible to all and share our values of inclusivity and respect.
In keeping with the company's legal status, this is a voluntary role.

We are intersectional by nature, anti-racist, inclusive, experimental and planet-loving by choice. We are committed to building a diverse workforce and board of Trustees and welcome applications from individuals from all backgrounds.
For more information, please download the Trustee information pack. Alternative contact Joint CEOs Rebecca (Artistic Director rebecca@sparetyre.org) or John (Executive Director john@sparetyre.org).