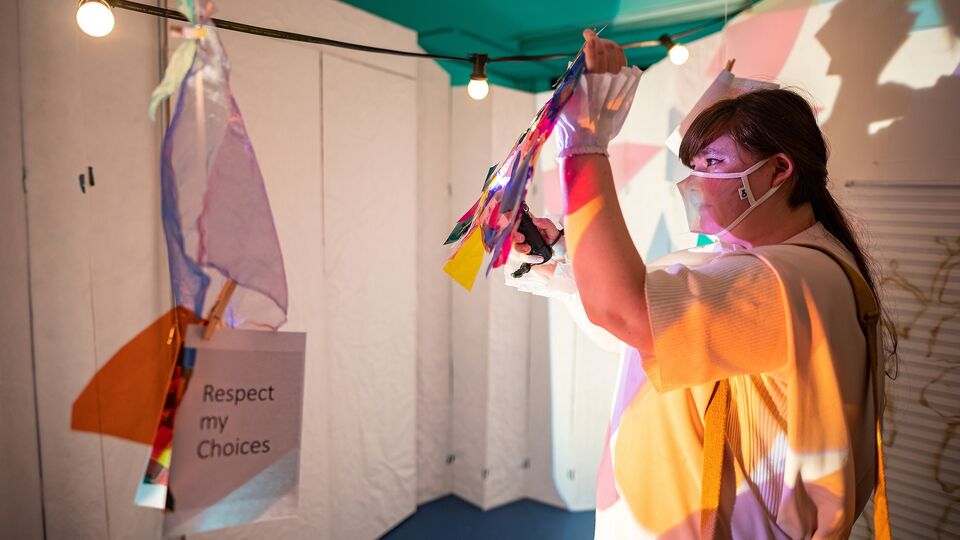 Explore the impact our work has with diverse communities.
The person-centred approach you guys bring is so powerful and important.

Stuart Cox, Arts and Wellbeing Director, St Margaret's House
Spare Tyre has enabled me to think about my disability and myself in a more positive way and has given me more confidence

Ellie Mason
I can't emphasize this enough – without Spare Tyre we would not get this immersive interaction nor would our service users be able to experience this sort of artistic experience anywhere else. The ability for Spare Tyre team to think way outside the box and then see this in practice – using lights and sounds and a looping station is remarkable. I think every Day Centre should experience these innovative ideas for delivering rich and exciting sessions.

Yousuf Peshavaria, Bangladeshi Parents and Carers Association
Watch the participants enjoying Ghyama Arts! workshops
She is sleeping better at night and sings to herself more since the project started

Family of Ghyama Arts! participant
"It's amazing to see the effort that's gone into keeping the work going through this awful time. I'm blown away. Thanks so much for all you're doing in Tower Hamlets and beyond. Fantastic work!" Cllr Kevin Brady, Tower Hamlets

During the COVID pandemic we teamed up with St Margaret's House and Bangladeshi Parents & Parents Association so learning disabled people in Tower Hamlets could continue creative activities online. We ran nine online workshops between September and November 2020, helping this group of friends meet for the first time in March 2020. There were 14 participants in these workshops, which included carers, and the project created 110 opportunities for engagement.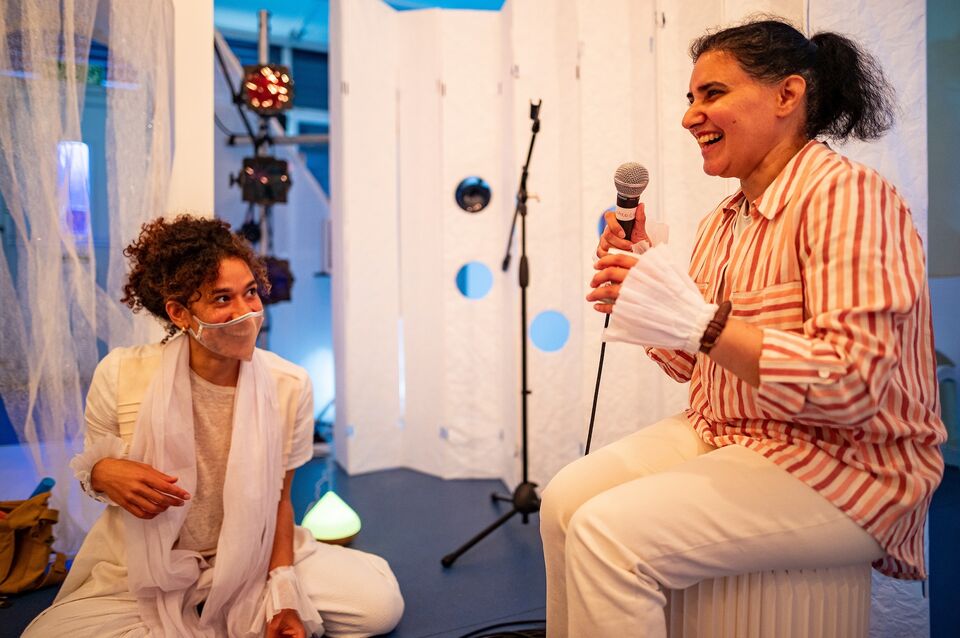 Your staff members had such a lovely way of making everyone feel comfortable. It was really nice to see all our members participating and engaging.

Nicola Pearman, Kingston Mencap
In 2021, we invited our friends at Bangladeshi Parents & Carers Association to co-create We Will Be Happy Here, a multi-sensory installation imagining a truly inclusive world.
The installation visited Bethnal Green, New Malden and Havant, and an online version was also created. 83 learning disabled people enjoyed highly personalised experiences, including journeys with our 'tour guides' through the place they helped create.
We Will Be Happy Here returns for Lewisham's London Borough of Culture in 2022.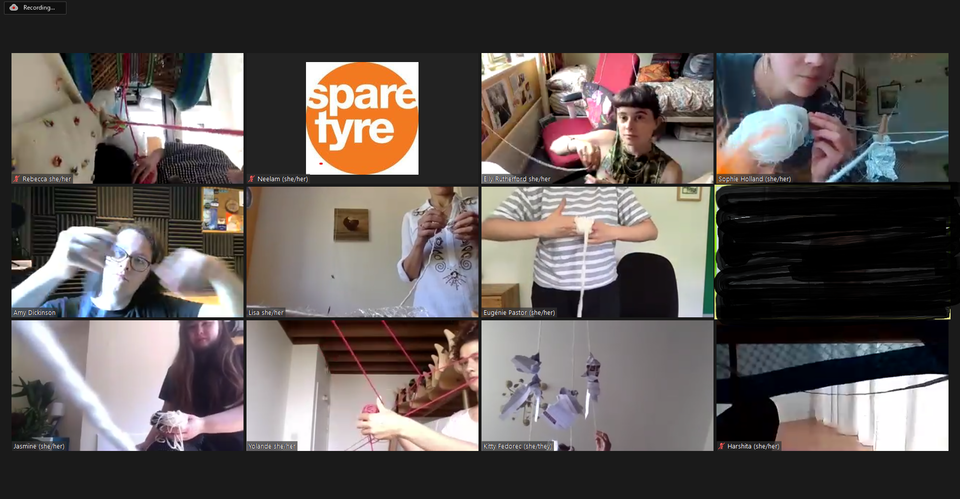 It was really encouraging to take part in such a disability-informed training and facilitation programme. Being able to cross pollinate ideas with other people in a way that felt affirming of disability, and not seeing it as a problem or something to solve, but rather something to honour and encourage creativity in relation to that, was really special.

Tyre Change participant
In summer 2021, we ran Tyre Change, our first inclusive online artist training programme. 
Recognising that things won't be quite the same again in the wake of the pandemic, we focused on sensory practice for both online and in-person work. 
Eight artists were paid to take part in the programme, of which four had already gone on to work on our projects by the end of 2021. 
Explore the making of Spare Tyre Through Your Letterbox
"Thank you for thinking of us when none of the clubs are open. Carry on the good work."   Redbridge participants

In 2020, we sent 133 multi-sensory creative packs through the post to people living with dementias who were isolated at home. Our artists – who the participants already know – were commissioned to make interactive videos with accompanying music on a DVD, supported by paper-based activities, and materials which stimulate all the senses for people at all stages in their dementia pathway. They reached people across three London Boroughs–Haringey, Lewisham and Redbridge.

Watch our 2018 film about The Garden's impact on audiences
You could have 'The Garden' in care homes every week and people would benefit hugely.

Sam Goodey, Culture Team Leader, Redbridge
"It was a unique, multi-sensory experience. The performance was engaging and inclusive. Our members and support workers fed back that they felt they were part of the experience and never seen anything as engaging and accessible." Michelle Kitch, Kingston Mencap

The Garden is an interactive, multi-sensory theatre show performed more than 300 times between 2015 and 2019. Different versions toured for people living with dementias and learning disabled people.

Reaching all sections of the older population – in particular those most marginalised – might be seen as 'unfinished business' for the creative ageing sector. We hope that this important piece of research will be a useful resource for arts organisations and arts funders to work with communities to share the benefits that arts can bring to people living with dementia more widely.

David Cutler, Director, Baring Foundation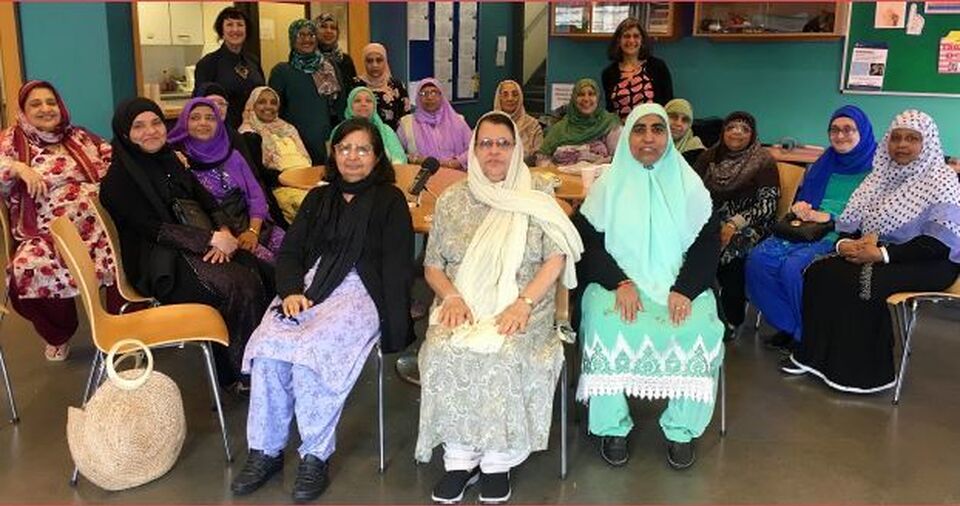 In 2019-20, we were supported by Baring Foundation to publish research into arts and dementias in UK South Asian diaspora. 
It shows that while there is growing awareness of the value of artistic activity for people living with dementia, it has not reached the UK's South Asian communities in any significant way. The research inspired our show, Love Unspoken.