About us
Jobs and Opportunities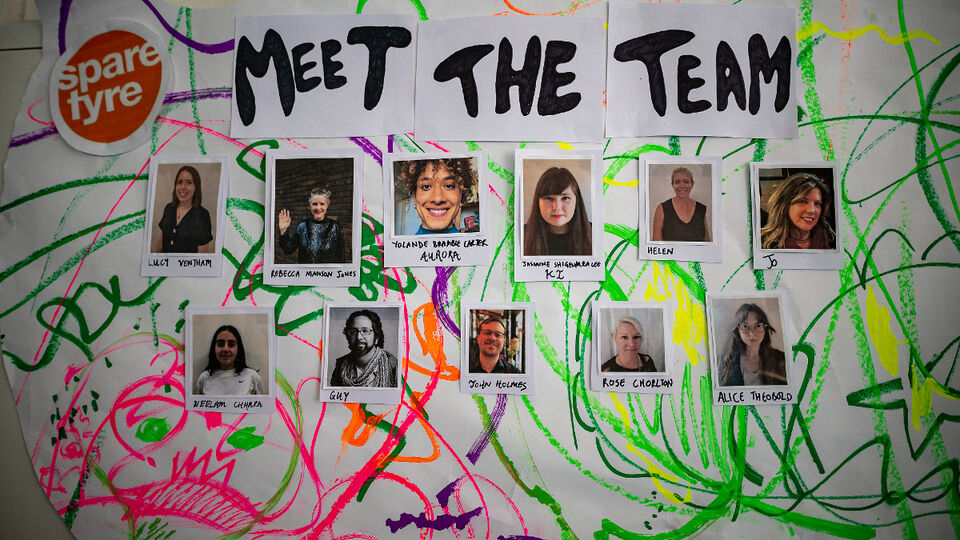 Thank you for your interest in Spare Tyre.  On this page we list jobs and training opportunities, including short term roles in productions and projects.
Development and Operations Manager
n.b–This role was originally advertised as Senior Administrator. Following some reflection, we felt Development and Operations Manager better reflected the nature of the role.
We're delighted that Keith Jeffrey is joining us as our Theory of Change Consultant, and we are now looking for someone to work with us as our Development and Operations Manager. This flexible and talented manager will help keep us ship-shape between December 2022 and April/May 2023 whilst we prepare our next production On The Beach and other delights.  Could that be you? 

The Development and Operations Manager is a new temporary role up to 3 days per week.  It is an important one that will provide the glue in the team, the steady hand, and some strategic insight, whilst we determine and enact our new plans, following our successful bid to remain in Arts Council England's National Portfolio of supported organisations 2023-26. 
You may have a solid background in producing at various scales, be  ready to step into a senior leadership role; or you might have lots of experience in senior roles and this is your first step back into work after a break. You will have a track record of negotiating and stewarding key stakeholder relationships,  and you will care about making and presenting ambitious participatory arts.  
Ongoing trustee recruitment
We are always looking for people to bring new skills and life experience to our Board of Trustees. If you are interested read the information pack or get in touch for an informal chat. 
Ongoing access support workers
Spare Tyre is looking to expand its pool of Access Support Workers. We have several specific roles upcoming, and we are also aiming to recruit several people to work with us on a flexible basis to support a variety of artists and team members.