Learn+train
Tyre Change - Summer 2021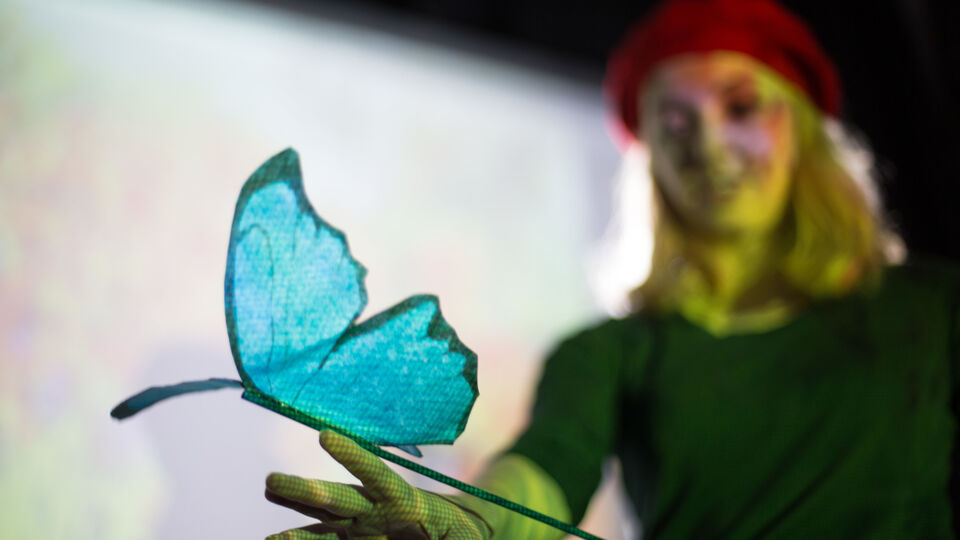 We're excited to launch Tyre Change - a paid training opportunity for six freelance creative practitioners to take part in a workshop skills programme in June 2021. We hope that after taking part in the participatory training workshops, you will add to our pool of freelance workshop facilitators and work with us in 2021.  
We want to work with people who want to change the world

Rebecca Manson Jones, Artistic Director
Listen to an audio version of this page
We're looking for dynamic people who believe their practice can bring change to society and are able to demonstrate a track record in leading, assisting or volunteering in participatory arts workshops – performance or visual arts based. (With or without previous experience of sensory practice). 

The skills workshop will involve an introduction and exploration of sensory arts practices, the Spare Tyre ethos, and practical aspects such as safeguarding and working with Zoom. It will include group/pair work, time for reflection, sharing your practice with others and practical sessions with freelance specialists and crucially our partner groups. The process will finish with you sharing your experience and receiving feedback from our facilitators, and discussions about what's next. 
We want to make our team more representative of the participants we are working with in 2021. Therefore we particularly encourage applications from people who are less well represented in arts practitioner, arts leadership roles and arts participants including people:
• From South Asian heritage and Global Ethnic Majority populations
• Disabled (including hidden or learning disabled)
• Neurodiverse
• Bengali speakers
• From lower socioeconomic backgrounds
• LGBTQI+
• Non-binary people
We are also keen to hear from applicants of all ages 18+, including older creative practitioners
                 The deadline for applications is 10am, Tuesday 25th May
To apply, please send us no more than one page of A4 explaining why you are interested in this sensory skills workshop, what you can bring to it as part of the group, and what you hope to gain. (You can also send us a video or audio track no longer than two minutes).  
Please attach a CV of no more than two pages, including your telephone, address and email, AND make sure there are two referees we can contact during the recruitment process.  
If you need help with to present your application in a different format, contact us on Projects@sparetyre.org, 0208 692 4446 (ext. 273), or 07598 142 058.