Events
We Will Be Happy Here
2021
Kedleston Community Centre, Tower Hamlets
Tower Hamlets, London
August 2 to 20, 2021
Times
Various times, 1 hour installation visits and workshops
Address
Kedleston Walk Community Centre, 3 Hollybush Gardens, London E2 9QT and online
View map
Imagine what it would be like to live in a place that is truly inclusive.  Join our free workshops and then come and explore the new world you help create.
Spare Tyre in association with Just Jones &

What would it feel like to live in a place that is truly inclusive? Designed with you, not for you. Not just the bricks and mortar, but also the values and the rules.

Find out in We Will Be Happy Here, our new multi-sensory experience that opens for learning disabled adults, both in-person and online, in August 2021. 
We're creating it with our friends from Bangladeshi Parents and Carers Association in Bethnal Green. 
See below for information on how to book to visit between August 16 and 20.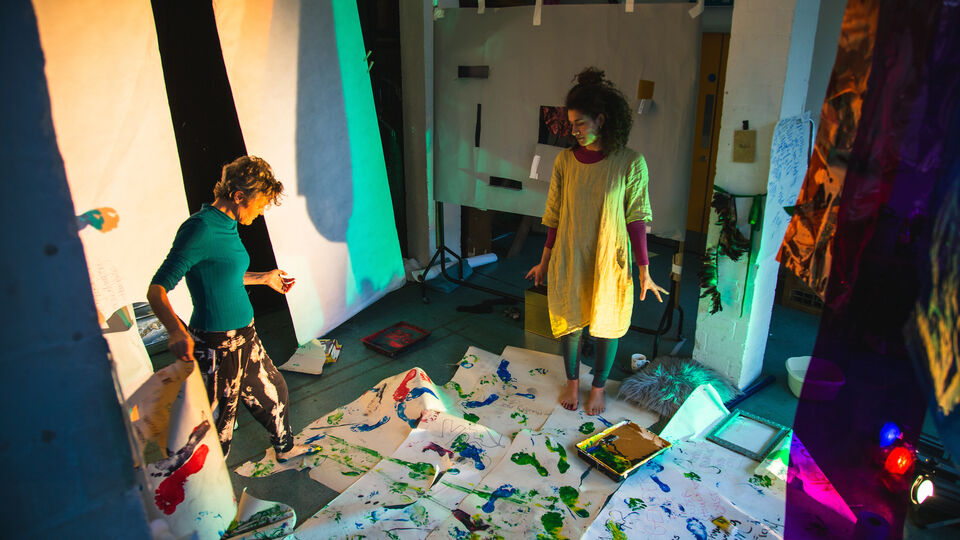 The Experience 

We Will Be Happy Here is an multi-sensory project of music, sights, sounds and tactile stimuli made with and for learning disabled people. It can be experienced online or in-person by one social bubble time at a time. 
In workshops we'll explore with you what you think makes somewhere a good place to live and can be enjoyed by all its residents.
We'll then take you on an hour long journey through the place that you have helped shape. With our "tour guides" to help, you get to create your own version of HERE and share it with other people who will come after and pass on their ideas.  

HERE isn't stuck in tradition.  

HERE is constantly reinventing and finding new solutions and new possibilities.  
HERE is where you can be yourself, real or imaginary, present, future, past.  
Who knows where you could end up?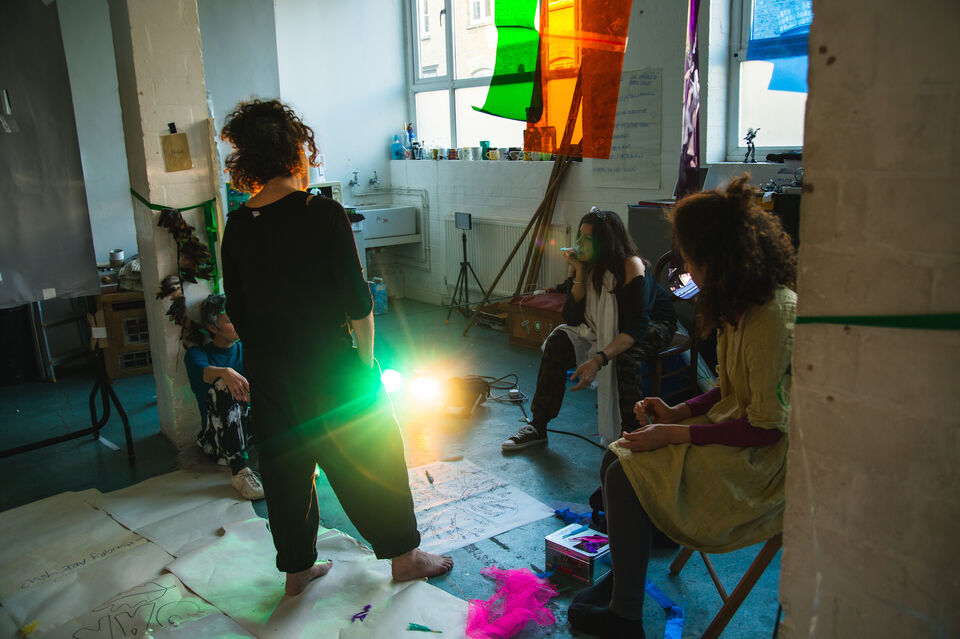 How to book
Explore We Will Be Happy Here in one of a limited number slots in August. 
Call or text the booking line 07598 142 058 or fill in this booking form.
Monday 16 August–2.30pm
Tuesday 17 to Thursday 19 August - 11am &; 2.30pm
Friday 20 August–11am
The installation can be experienced online or in-person at Kedleston Walk Community Centre (see map).
Each slot is for one learning disabled adult and family or carers. Because We Will Be Happy Here is a personalised experience, we'd like to get to know you before you attend. We'll talk to you about meeting our team before you visit in a free one-hour online workshop. 
Not sure if you think this is for you? Give us a call on 07598 142 058 to find out.

Director/ concept

Rebecca Manson Jones

Designer

Jo Paul

Lighting Designer

Guy Hoare

Sound Designer

Alice Theobald

Production Manager

Helen Mugridge

Aurora

Yolande Bramble-Carter

The Apprentice

Jasmine Shigemura Lee

Marketing images

Bridie Cheeseman