Projects
The Garden: for people living with dementias
1 January 2015–22 March 2019
UK
The Garden is our flagship show; taking the audience on a journey through the seasons
Spare Tyre's non-verbal, sensory approach creates an environment where individuals are mindfully welcomed through minimal language, eye contact and touch…

Margaret Stewart, Creative Learning Team, Aberdeen Council
Creating inclusive theatre is vital in reaching those least engaged in the arts. By 2025 there will be over 1 million people in the UK living with dementias, traditional shows are not tailored for this audience. We have seen the impact that engaging with art can have on improving wellbeing.
The Garden is a show that brings the outdoors in; where taking part is built into the performance. We create a safe space for creative engagement and invite the audience on a multisensory journey through the seasons.
People in the care industry are often under pressure. Alongside shows we provide carer training sessions to demonstrate methods of non-verbal communication, improve confidence, and inspire carers to continue using creative methods in their every day activities.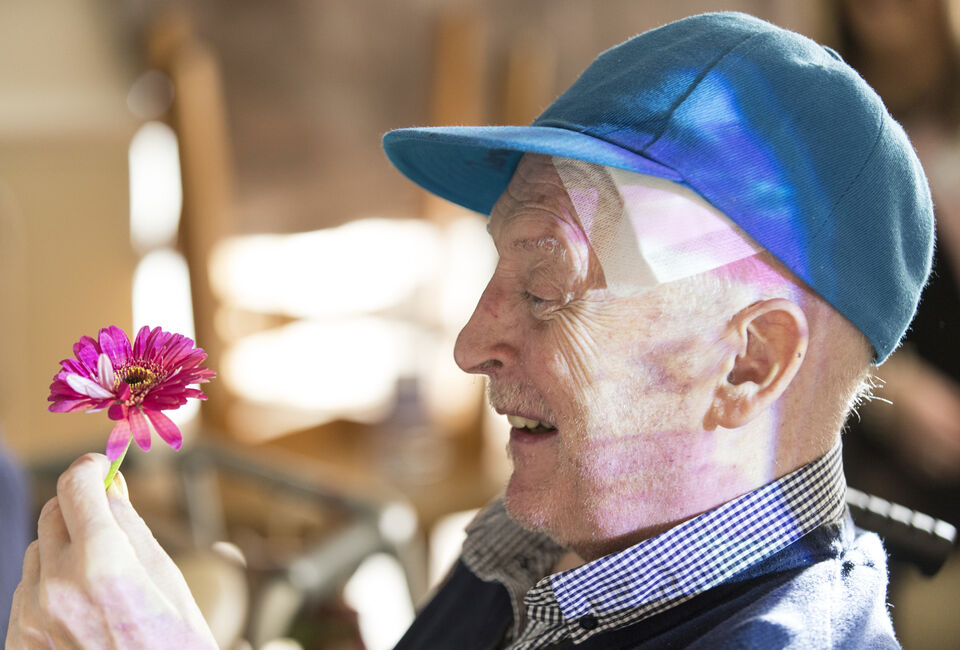 The Garden first toured to care homes, hospitals and public venues across Aberdeen in Autumn 2015 as part of Luminate: Scotland's Creative Ageing Festival. Since then it has toured extensively in London and nationwide.
Recently we have adapted the show for an audience of learning disabled adults.
Book
The Garden for people living with dementias is next touring in Spring 2019. If you would like to book a show please email info@sparetyre.org or call 020 8692 4446 (ext. 273)