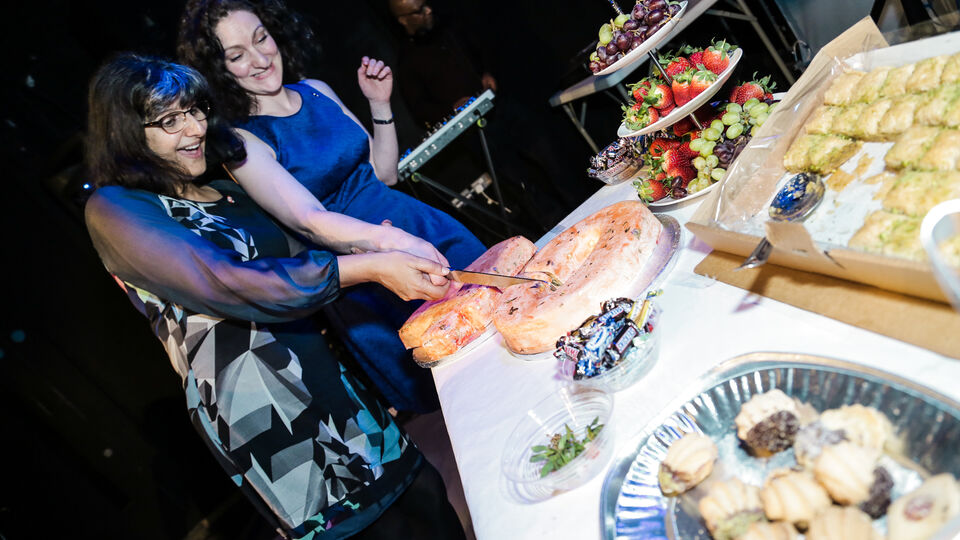 In March 2017, we kicked off our 40th anniversary celebrations with a special performance of Safe... and a birthday party! The evening was hosted by Pete Lawson, the writer of Safe.

We hear from Spare Tyre's Founder Clair Chapwell, Patron Baroness Olly Grender, and Artistic Director Arti Prashar, as well as Artists and friends. 
Thank you to everyone who's supported us on our journey so far... Here's to the next 40 years!

Filmed by Three Blokes Productions.