News
Welcoming our new Executive Director/Joint CEO
03 September 2019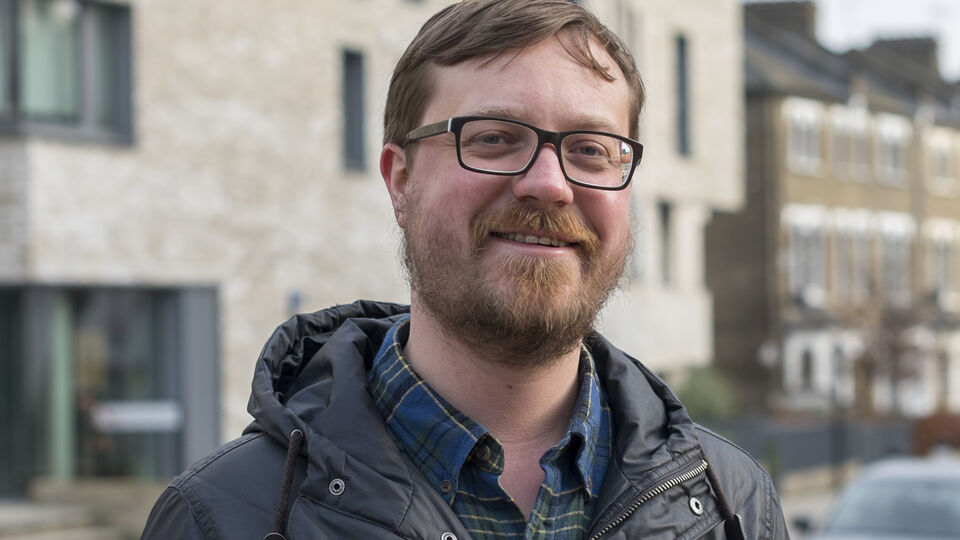 We are delighted to welcome to Spare Tyre John Holmes, who will be joining us as our new Executive Director and Joint Chief Executive Officer (CEO) in November.
"Spare Tyre has an extraordinary history, and I'm looking forward to the challenge of building on that past while helping to create an exciting new future. The company's track record of challenging norms and reaching neglected audiences is a thrilling one, and I'm excited to be joining the company and working with Rebecca Manson Jones to write the next chapter in its story."

John Holmes
John previously worked as Director of Marketing and Audience Development at the Orchestra of the Age of Enlightenment. In the past he worked with English Touring Opera and Exeter Northcott.  
"John's appointment is very exciting. He brings an innovative approach to marketing and a fresh energy to the role of arts and civic leadership. We're delighted to be identifying and developing new leaders at Spare Tyre and looking forward to working with Rebecca and John as a team with a massive commitment to participatory practice and developing new audiences."

Michelle Smith
John will work alongside newly appointed Artistic Director and Joint CEO Rebecca to develop our new programme for 2020/2021, which we will announce early next year.