News
Announcing our new Artistic Director/Joint CEO
20 June 2019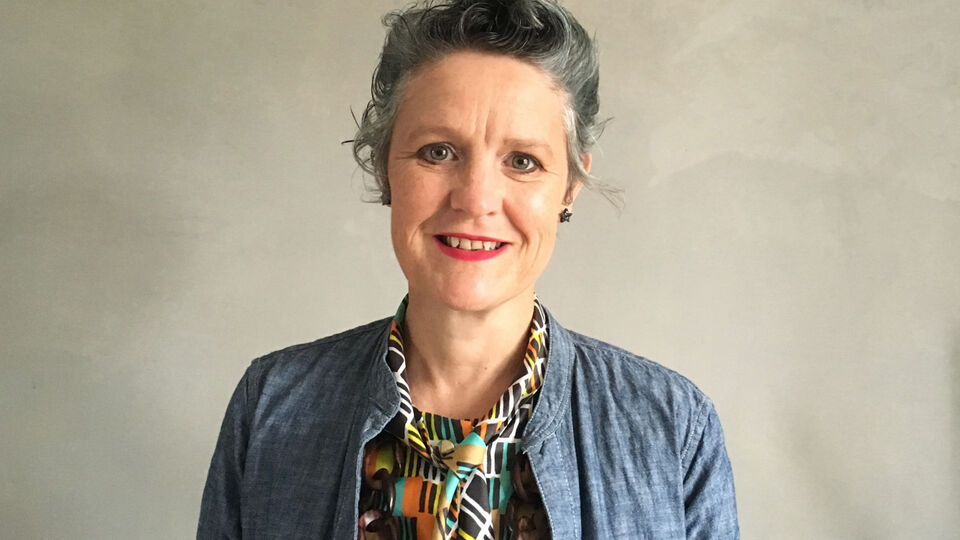 We are delighted to welcome Rebecca Manson Jones to the Spare Tyre family, she will be taking up her appointment as Artistic Director/Joint CEO in August during our Edinburgh Fringe run of Nights at the Circus. 
I knew I had to put myself forward to be Spare Tyre's next Artistic Director. To lead a company with such a powerful history in feminist theatre and with such a brilliant and uncompromising commitment to broadening inclusion in the making and shaping of arts was an opportunity I couldn't resist. I'm honoured and excited that the Trustees have invited me on board. I can't wait to get together with all Spare Tyre's collaborators and allies and continue to challenge where and how theatre gets made and who gets to make it.

Rebecca Manson Jones
Rebecca comes to Spare Tyre having led and founded award-winning participatory theatre company 'Just Jones &' and 9 months as Interim Director of Oily Cart, who produce immersive performances for children and young people both neuro-typical and with complex needs. She has held senior roles at Exeter Northcott and The Almeida Theatres, and was the first UK winner of an Ibsen Scholarship for her immersive gender-swapping production of An Enemy of the People in 2012.  She won a residency at Dartington to develop 'We will be Happy Here'–an interactive inclusive performance inspired by grassroots activism and received an artist commission from the Calouste Gulbenkian Foundation as part of their 3-year inquiry into the Civic Role of Arts. Having been one of the inaugural London list of candidates for the Women's Equality Party in the GLA elections in 2016, Rebecca was the first-ever local council candidate for the Women's Equality Party and has been elected the Party's National Spokesperson for Equal Health.
We are delighted that Rebecca is bringing her significant skills and expertise to Spare Tyre in this crucial leadership role. Having celebrated our 40th birthday as a company last year we are really excited about our next chapter. Rebecca's artistic vision will be key to this, and her strong background in participatory practice and commitment to our organisational mission is evident

Michelle Smith, Spare Tyre Chair of Trustees
We are currently looking to appoint a new Executive Director/Joint CEO–the deadline for applications has been extended to: Monday 24 June at midday.