Events
Big Give Christmas Challenge
27 November – 4 December 2018
Nationwide
From Tuesday 27 November to Tuesday 4 December any donations made to Spare Tyre will be doubled! This is a fantastic opportunity to raise funds for our flagship show The Garden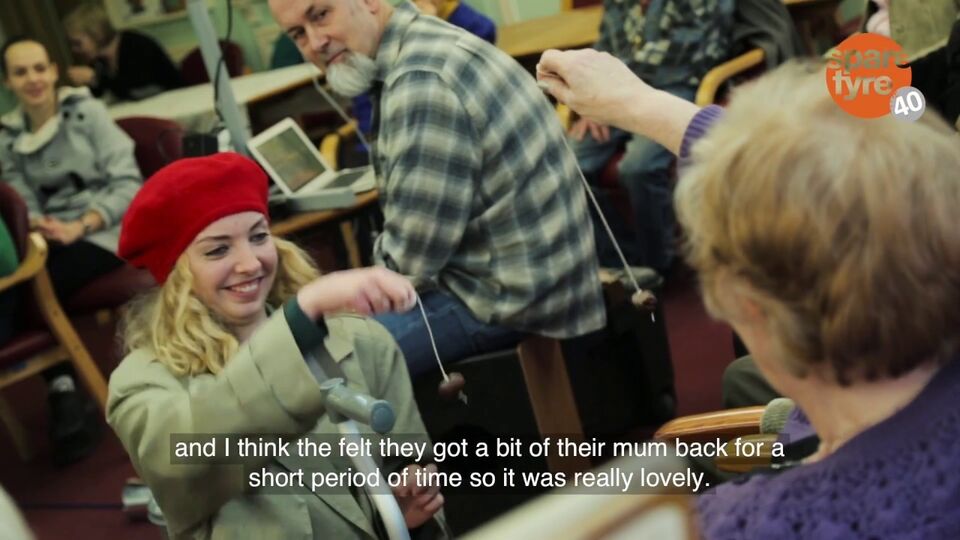 The Residents are still talking about it with one resident telling me it was magical, residents that where unable to go this time want desperately to on the list for your next visit

Eve Parsons, Activity Co-ordinator, Westwood House
By 2025 there will be over one million people in the UK living with dementias, traditional shows are not designed for this audience. The Garden is specifically tailored for people living with dementias; providing a safe space for creative engagement and taking the audience on a multi-sensory journey through the seasons.  
We have seen the impact the show and associated carer training has on improving wellbeing for both carers and people living with dementias. The Garden has been touring to care homes and day centres nationally since 2015 and demand has only increased. 
To continue bringing this vital work to communities we need your help to reach our £4000 target. Donate now!