Blog
Five promises…
Vicky Tweedie, General Manager
11 April 2014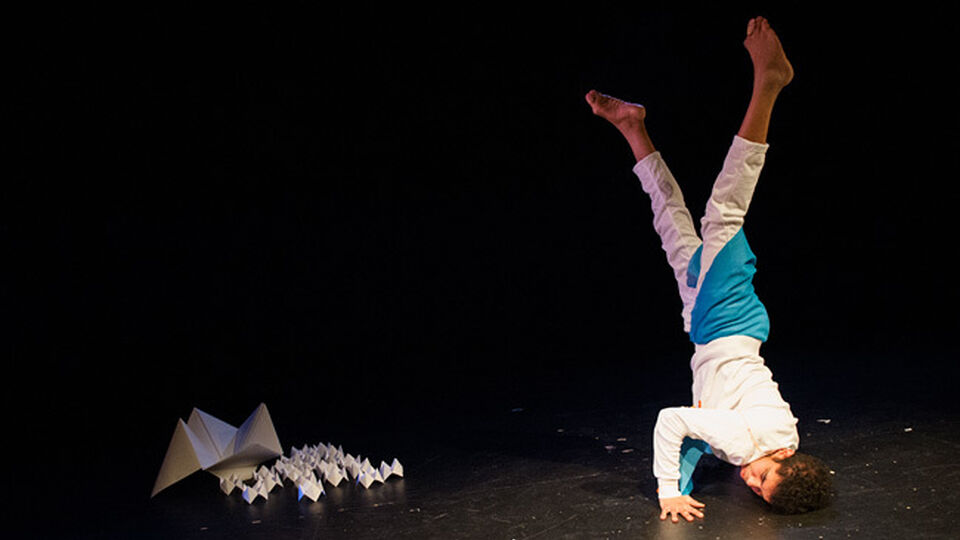 Whilst my triathlon training is in full swing, I'd like to boost up my sponsorship – I'm aiming to raise a hefty £5,000 for Spare Tyre.
Spare Tyre transforms lives by giving a voice to voiceless communities. Spare Tyre's work currently benefits adults with learning disabilities, people aged 60+, people with advanced dementia and their carers, women who have experienced violence, and many more.
To help us along the way, the Spare Tyre team have come up with a few incentives:
When we have raised £1000: Spare Tyre's Artistic Director will tell us all a story.
When we reach £2000: We will release a video of the office team helping Vicky with her training.
When we reach £3000: Spare Tyre's Board will write and perform a Triathlon inspired limerick.
When we reach £4000: Spare Tyre's Facilitators will create a one-minute triathlon using multiple art forms.
When we reach £5000…. The Company of Artists will create an Experimental improvisation piece inspired by a theme of YOUR choice.
To donate and let the excitement commence, please visit my JustGiving page here