Blog
The Making of Love Unspoken
John Holmes, Executive Director (Joint CEO)
09 April 2020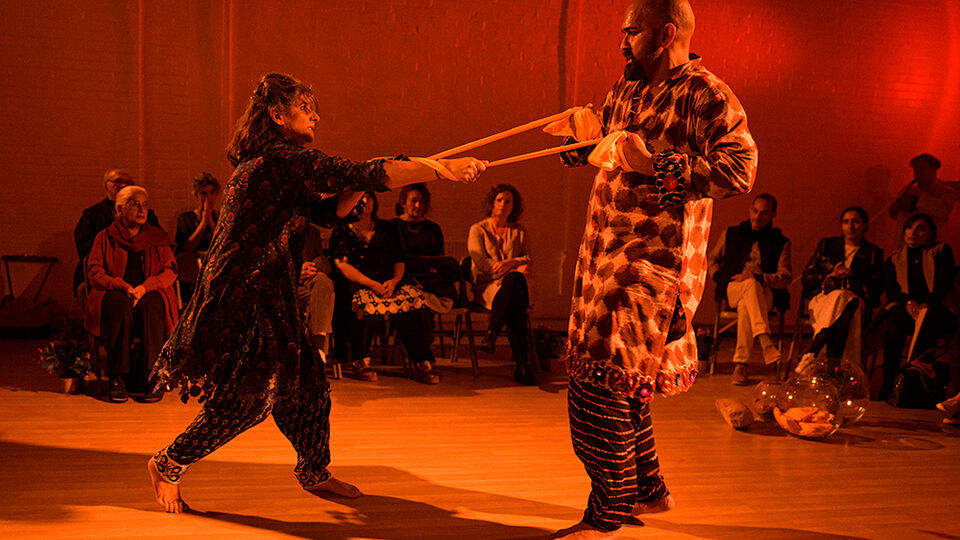 We made this film about our latest show, Love Unspoken, in anticipation of its run at Tara Arts Theatre in May, as part of Wandsworth Arts Fringe.
That run has sadly been postponed due to Coronavirus, but we thought it'd still be good to give you an insight into how it all came together.
The film was made by one of our Associate Artists, Victor Rios, and features interviews with Arti Prashar (director), Kali Chandrasegaram (performer) and Paul Falconer (musician). There are also snippets of Indian music performed by participants from Havering Asian Social Welfare Organisation (HASWA).
The making of Love Unspoken. Credit: Victor Rios