Events
Love Unspoken
October 2019 – July 2020
London
Love Unspoken is the final in a trilogy conceived and directed by Arti Prashar, developed in collaboration with people living with dementias and their carers from South Asian communities. 
Love Unspoken is the final show in our trilogy of dementia performances. This piece will engage with people living with dementias and their carers from the South Asian diaspora in the UK inviting them to co-create and perform alongside professional performers. The show explores the theme of love in its many forms, respecting those participating and treating them as an equal partner in the live theatre experience.
From a moonlit night to fire in the heart, Love Unspoken explores the everyday love that we never quite manage to speak of. A performance that takes you on a sensory journey of jasmine, dance and Indian-influenced rhythms. 

Audiences are led into a ritualised space: scattered rose petals, scented water, and red earth – the space is evocative of unspoken moments, unspoken but remembered, personal yet universal in meaning, where grief and pain is exposed but life and love are beautifully celebrated.    
Love Unspoken is an inclusive performance co-created by people living with dementias and their carers, open for all to enjoy.   

The show debuted at Queens Theatre Hornchurch in October following a period of collaboration with members of Havering Asian Social Welfare Association (HASWA). This will be followed by shows at Tara Arts in May 2020, where we will work with another local South Asian community group to incorporate stories of people living with dementias and their carers into the piece. There will also be a showcase at the International Youth Arts Festival in July 2020. Dates and times will be announced on this page, so stay tuned!
Header image credit: Patrick Baldwin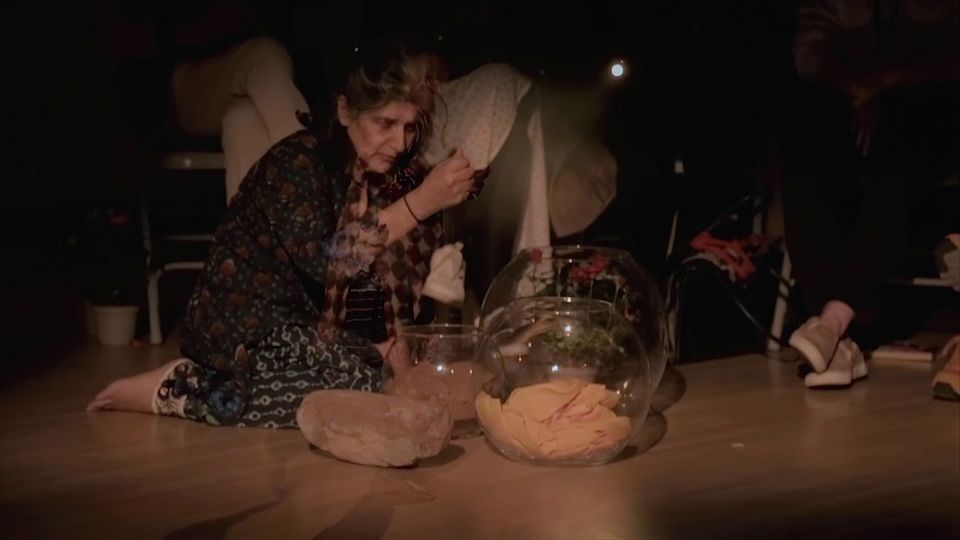 Love Unspoken is a Spare Tyre production in association with Queens Theatre Hornchurch and supported by The Mercers' Charitable Foundation.