Our history
Spare Tyre has been at the forefront of debate on identity politics around enduringly prescient themes: Women and Gender; Age and Dementia; and Disability. We are widely acknowledged for our pioneering approach to participatory arts.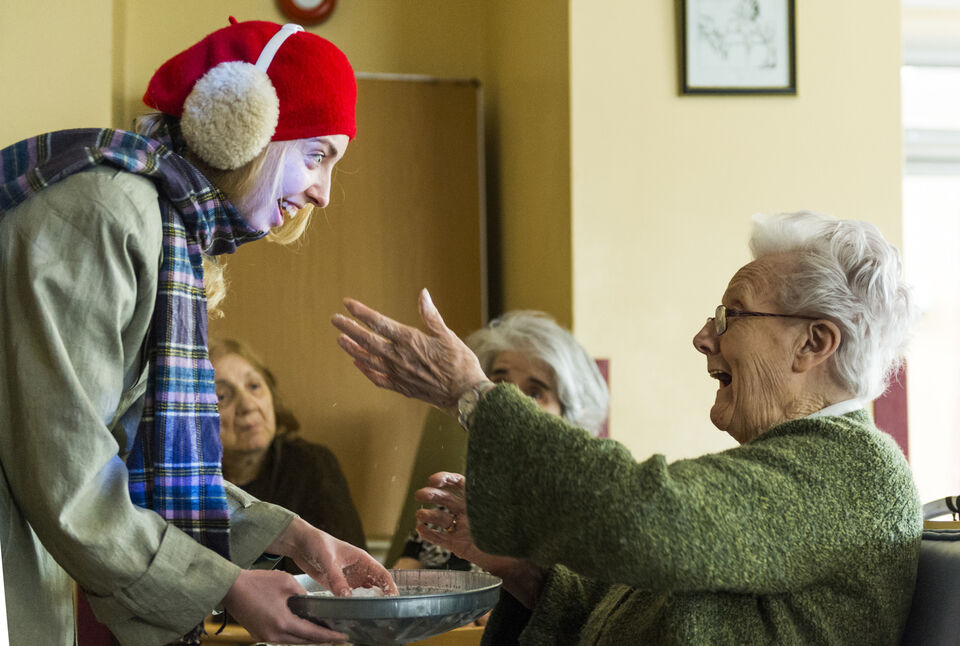 We are a leading participatory theatre charity with 40 years experience working with diverse communities where opportunities are lacking. Our mission, vision and passion have remained constant for 40 years. We raise the voices of disadvantaged and marginalised people within the UK through fun, play, and empowerment. Throughout our projects we enable hidden stories to be validated, moving from personal fulfilment to political recognition.
The UK participatory arts movement grew out of the social activism and counter-culture movement of the 1960s and 70s. It is inextricably linked to the history of the UK – reflecting and influencing the feminist movement, disability rights and equality movements, the empowerment of older people, the LGBTQ+ movement and gender rights issues. Throughout our history Spare Tyre's projects have provided a platform for unheard politics and voices, making them more widely visible by engaging different sections of society with the arts. Social action partners on projects have included charities such as Oxfam, Age UK, Mencap and Solace Women's Aid, working together to use artistic action to drive wider societal impact.
Spare Tyre began in Camden, a key player in the politicised alternative theatre movement. Our initial focus was on women and body image, with a seminal text of the day ('Fat is a Feminist Issue' by Susie Orbach) inspiring our first performance 'Baring the Weight'. Our productions toured nationally and were cabaret, musical and agit-prop in style. They were targeted at female audiences, challenging attitudes and behaviour both at a personal and societal level.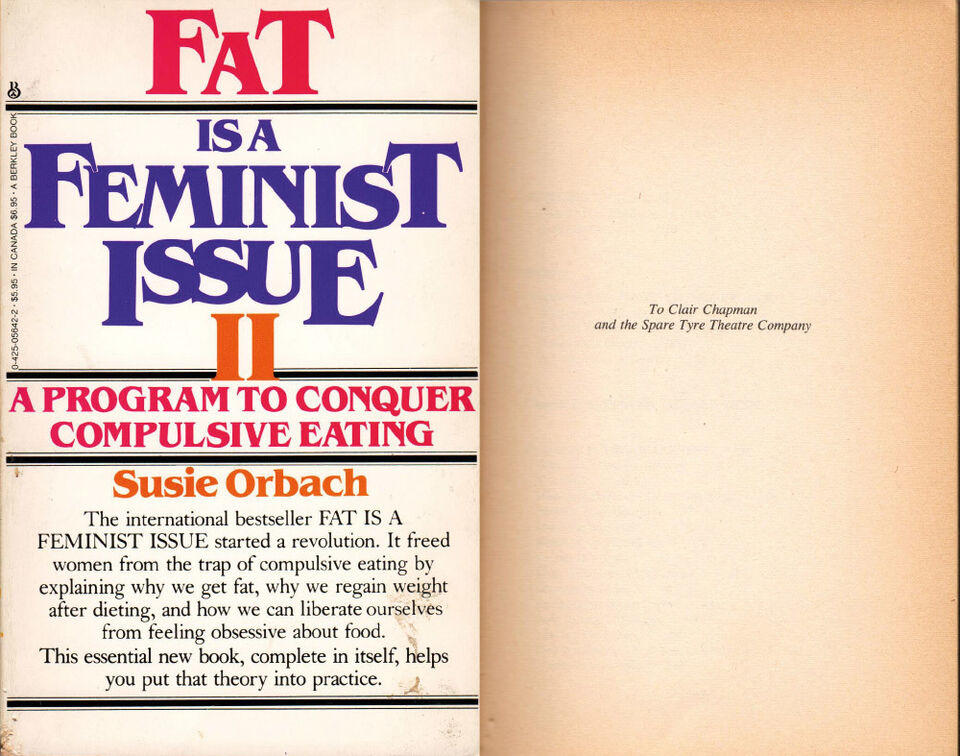 Photo: Nick Hider

When Clair Chapwell posted a call in Time Out magazine for women who were interested in creating a play based on 'Fat Is A Feminist Issue' an overwhelming number of women whose lives had been changed by this book responded. They came together to devise Spare Tyre's first ever show in 1979 'Baring the Weight'. The next few years saw Clair team up with Harriet Powell and Katina Noble, together known as the three founders of Spare Tyre. They toured the UK with cabaret shows and continued to produce comic work focusing on the theme of women and representation.
The next few years saw Clair team up with Harriet Powell and Katina Noble, together known as the three founders of Spare Tyre. They toured the UK with cabaret shows and continued to produce comic work focusing on the theme of women and representation.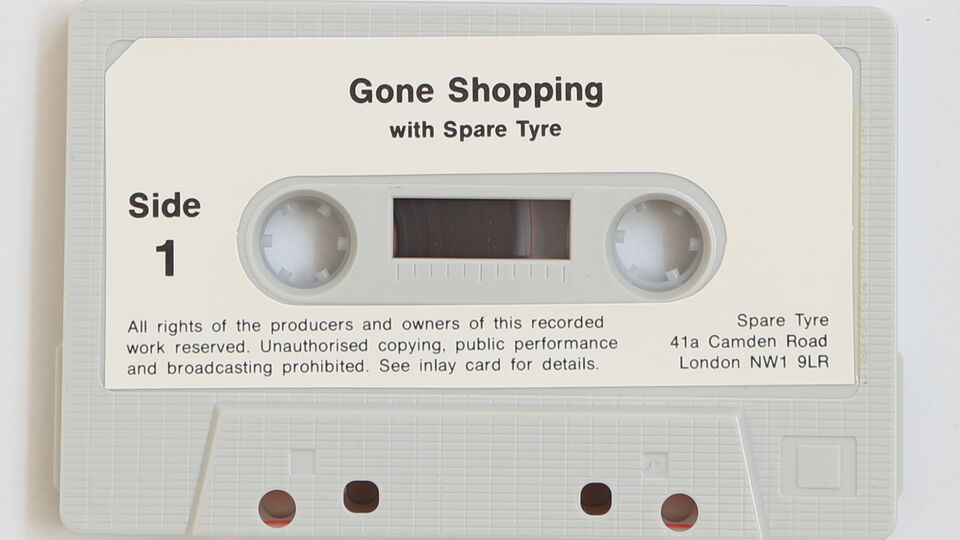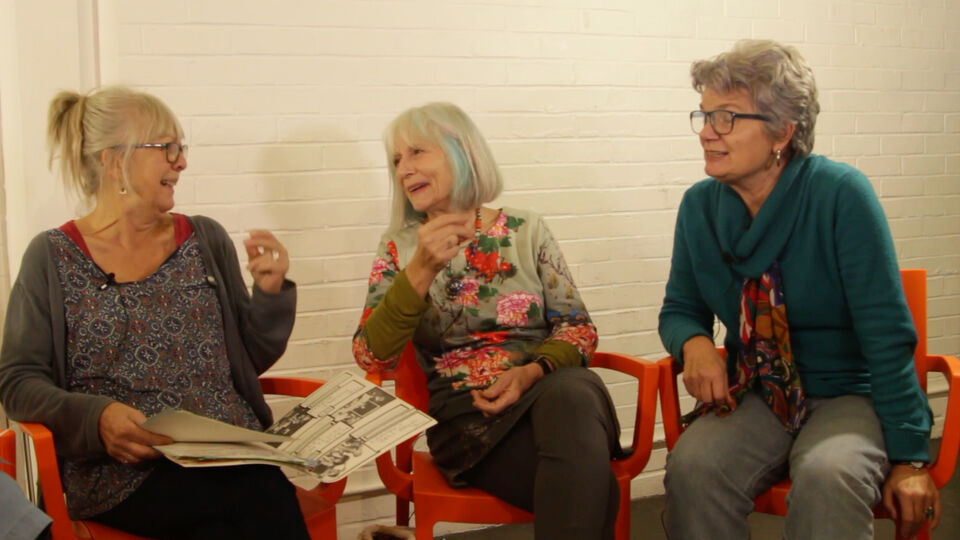 The 1980s saw the participatory method of the company begin to take shape. We looked at issues of importance to women that few others were daring to discuss openly (including pregnancy, contraception, being single, tampons), creating work around sexism and prejudice. The shows 'How Do I Look'? (1980), 'Woman's Complaint' (1981), 'On the Shelf' (1982) and 'Eat Your Heart Out' (1983) were produced during this era. 
Spare Tyre has been innovative and challenging since its inception

Danny Braverman, Lecturer in Theatre & Performance, Goldsmiths University
During the late 1980s and 90s our remit expanded in response to pressing social and political topics, in the same way it continues to evolve today. 'Fists and Fingernails' (1987) and 'The Pink Project' (1997 - 2007) are examples of our work around LGBTQ+ issues and gender prejudice – we were one of the first companies who took performances about gay rights into schools – as well as the empowerment of older people and adults with learning disabilities, homelessness and poverty.
From 2001 we began to build ground-breaking inclusive ensembles which have inspired many other companies since. We devised theatre with learning disabled adults and older people, bringing them together to share their personal stories with friends, family, and their communities, as well as with the wider public. We gave them the stage and let them tell the stories in the way they wanted to, enabling them with a structure that gave them ownership of the process.
'Pieces of Ourselves' Photo: Patrick Baldwin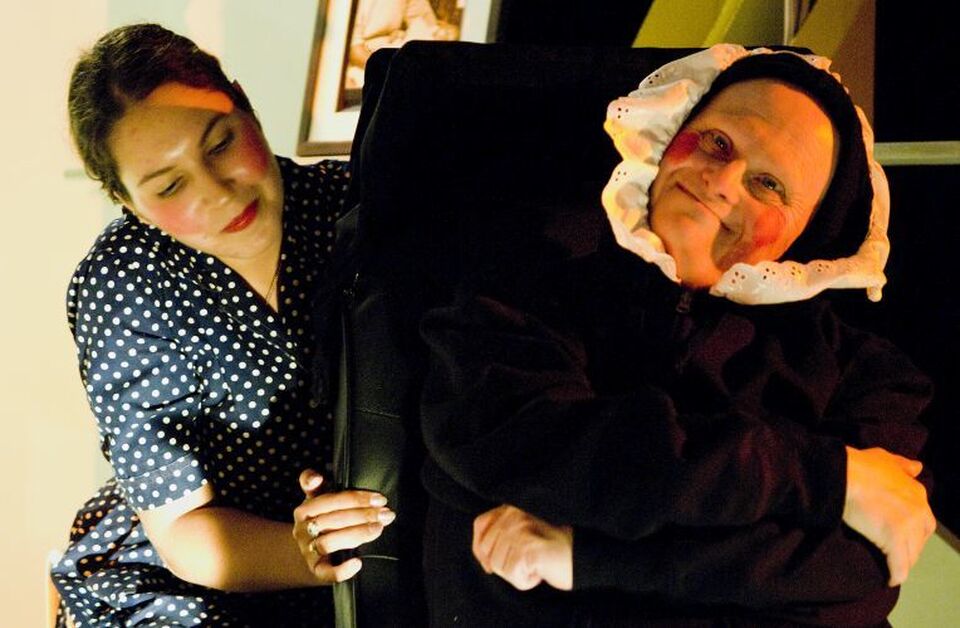 We pushed the boundaries of what theatre meant for these participants – creating surreal, abstract, absurd performances. We increasingly used new technology, experimenting with multi-media and film, especially as part of the accredited training course 'inc.Theatre' – key shows produced under this programme include 'I'm an Artist Let Me In', 'The Art Room', and 'Dark Inc'. 
The work was now primarily London-based, prioritising community issues and connecting with key venues such as the Albany, Redbridge Drama Centre, Tara Arts, and Chats Palace among others. Our 'Go Inc to Work' scheme was one of the first professional performance training programmes for learning disabled adults, supported by the Trust for London.
The growing prevalence and recognition of dementia as a major issue in an increasingly ageing society took our work in this direction from 2011. Working responsively, we became more multi-sensory and multi-artform in our approach, with productions touring nationally once again – such as 'The Garden', which began in 2015 and continues to tour today.
'Once Upon a Time' Photo: Patrick Baldwin
Our method
We embrace an inclusive theatre method. It is particularly important for our work with learning disabled adults, enabling our participants and artists to be co-collaborators.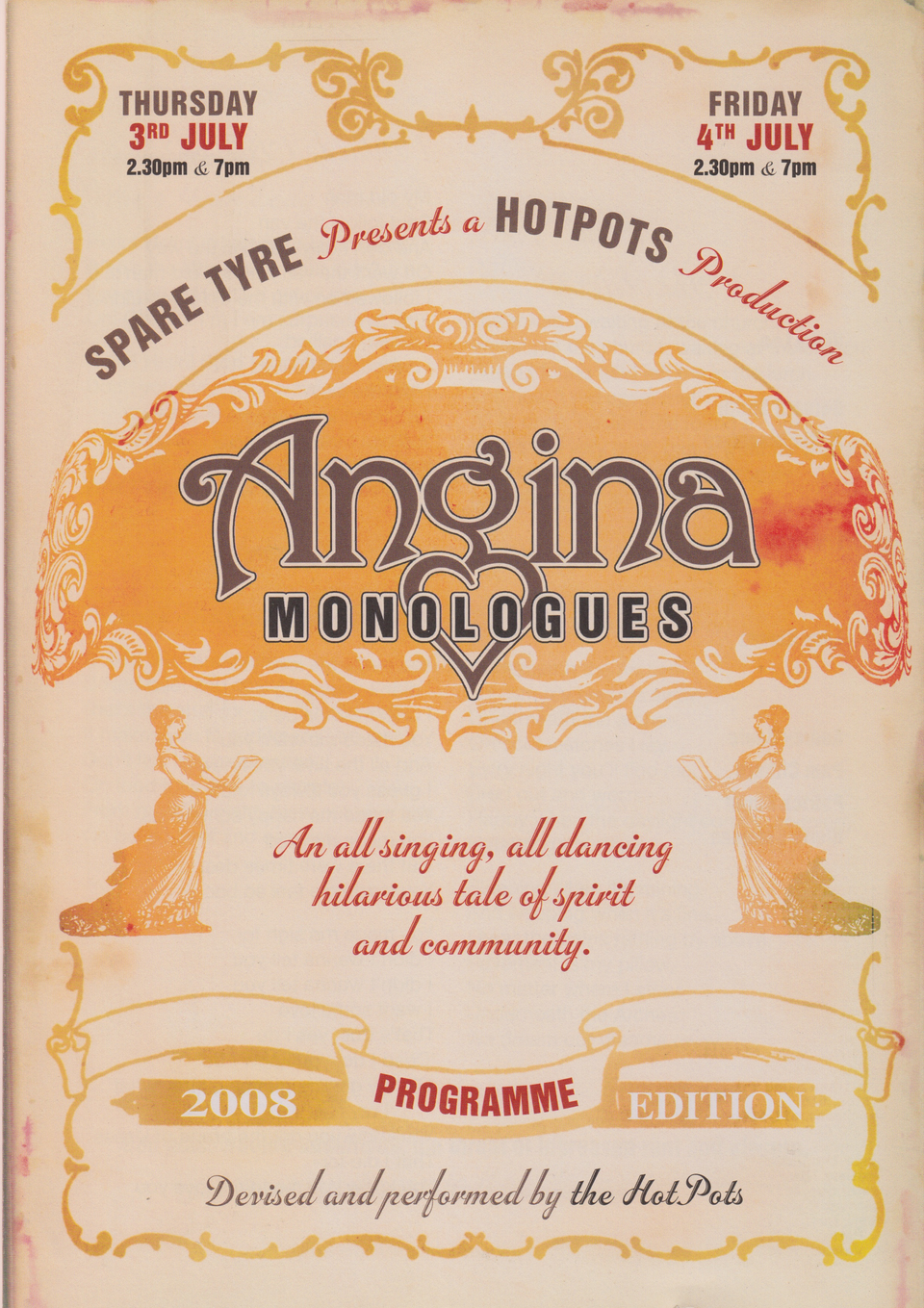 As our work with learning disabled adults developed we increasingly brought in different artforms beyond pure drama – music, dance, movement, film, photography – a 'total theatre' experience. By removing the need for scripts and learning words we moved away from traditional forms of theatre and took steps toward becoming more accessible to a wider range of people. 
Some of the styles of theatre we have used, such as Buffont, helped bring political edge to the work – they are the styles of the outsider. These challenged audiences, particularly when seeing disabled people and people aged 60+ in taboo-busting, stereotype-subverting productions - 'Feeble Minds', 'Angina Monologues', and 'Trojan Women' are just a few examples.
Evolution remains fundamental to the way we work, responding to the changing needs of society and the different communities we engage with, as well as continuing to embrace new technology.

A key shift in our way of working came between 2000 and 2005, when a transition in the leadership of the company began. Clair Chapwell, Spare Tyre's original Artistic Director, continued to work primarily with older people leading the 'SCAT' (Seniors Confronting Alienation through Theatre) project. Arti Prashar joined as Associate Director, leading the work with learning disabled adults. After a period as co-Artistic Directors, Arti Prashar took over as Artistic Director in 2006.
Arti, an Asian female artist, was one of the first to break through that particular 'glass ceiling' by becoming a female BAME leader of a non-culturally specific organisation. Her cultural background has strongly influenced both her own and therefore the company's long-standing attitude to accessibility and inclusiveness – the company adopted the tagline 'Theatre without Prejudice'.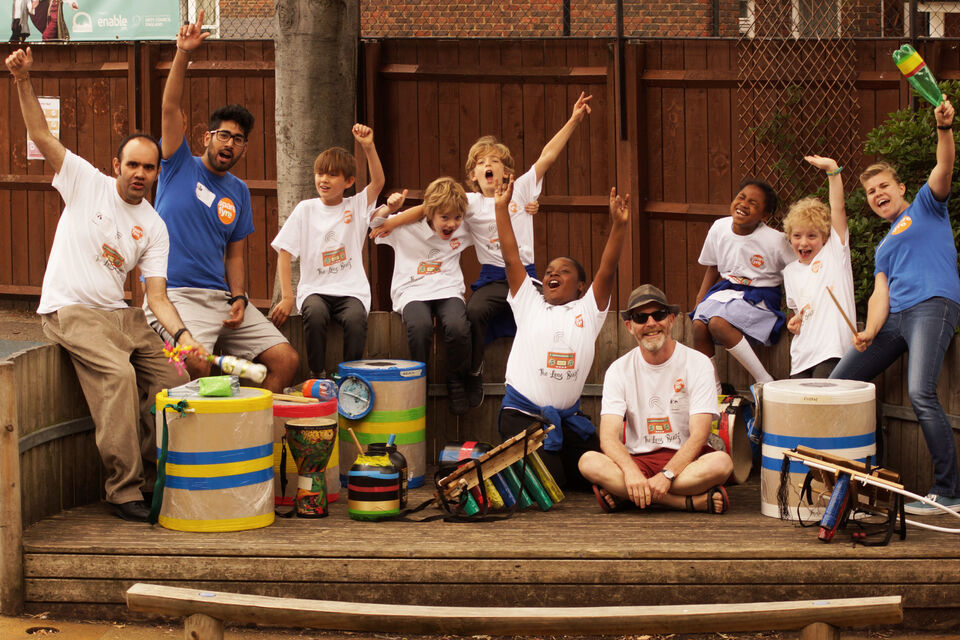 Through meaningful engagement we support people to fulfil their potential, whether they are producers or administrators, artists or participants. From 2010 we began to articulate it as a core part of our strategy, formalising our volunteering, placement and traineeships through the 'Spare Parts' programme. We were at the forefront of providing paid internships, supported by foundations such as the Walcot Foundation. We cultivate and develop artists from diverse backgrounds who we know will continue creating brilliant and powerful participatory arts with communities across the country. We believe in the importance of carefully nurturing people in the long-term to pass on our knowledge, encouraging spontaneity and fun.
Our method of devised theatre enables people to tell their own story – it is never someone else's script, and it brings personal investment. Whether with professional or community performers, it relies on building the ensemble. This builds greater understanding and acceptance of individuals. It brings people together around themes such as women, disability, gender and age.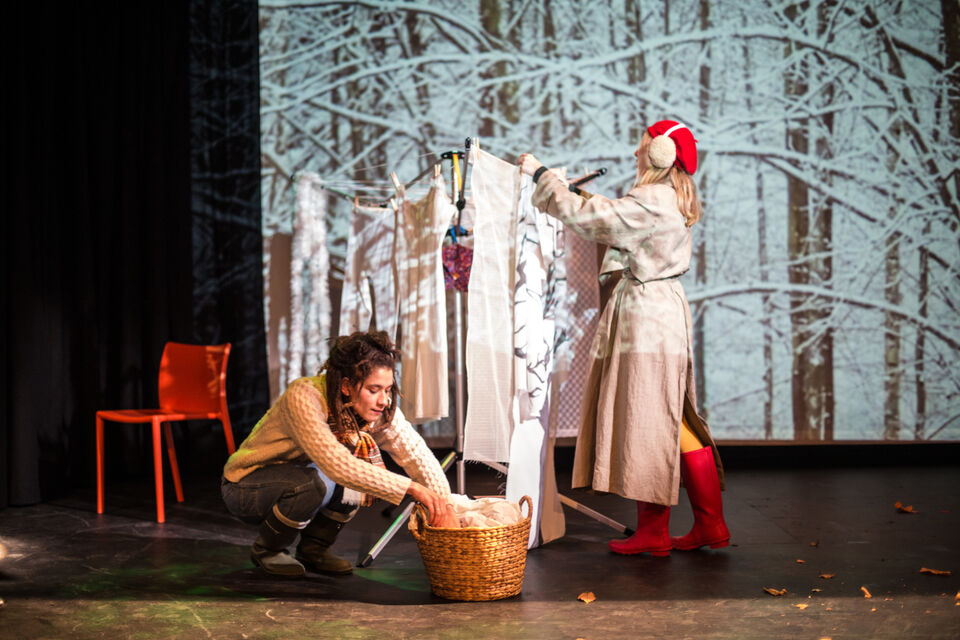 It is a great opportunity to discuss and work through disagreements, leading slowly to a quality co-produced product. Those critical moments of conflict and then resolution within the creative process produce unexpected, moving and extraordinary results, seen in projects such as 'Pieces of Ourselves' and 'Fists and Fingernails'. The devising method has also led to experimentation with different artforms, a result of our search to find the best way to describe, tell and present these very personal experiences for artists, performers and audiences.

Spare Tyre is making exciting art for people at the fringe of society

2016 Audience member
Who cares?
It should not matter who is telling the story, but it does matter. Often our shows and work are seen as political statements simply because we have disenfranchised people standing on a stage telling their stories. Our shows have often been called 'honest theatre'. That label eludes to the emotional impact our work has on both the people we co-create with, and the audiences who see it. Sometimes it is seen as 'protest theatre'.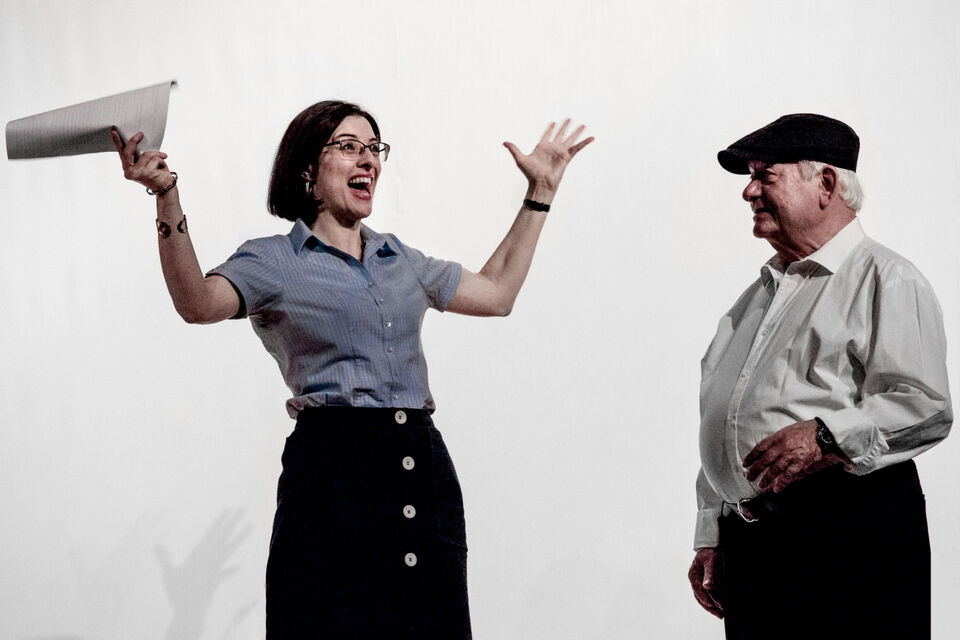 During weekly workshops people open up to us, telling us their secrets, their wishes, their desires, their anger. We are privileged to be let into their lives – people aged 60+, women who have experienced violence, learning disabled people, carers, artists.
We put a lot of emphasis on the way we engage with people, through a process of co-creation, going on a journey that may lead slowly to a co-produced product that must be of quality – our audiences are buying a ticket, after all.
It matters how things are created, who is touched by it, where the stories originate. It matters that care is taken to listen, to represent communities honestly, to take time to nurture and to build confidence and skills. Our approach is collaborative and done with immense care. What does care mean? It is about being responsive to people's individual needs, treating their stories with respect, honouring their intentions and giving people control even if that means taking risks.
Spare Tyre has enabled me to think about my disability and myself in a more positive way and has given me more confidence… The staff and the other artists take me for who I am and I've never had people treat me like that before

Ellie Mason, Spare Tyre artist