Projects
The Garden: Installation for people with dementia and their carers
January 2015 - February 2019
UK
The Garden tours to arts venues, community spaces and residential care homes
Spare Tyre's non-verbal, sensory approach creates an instant environment where individuals are mindfully welcomed through minimal language, eye contact and touch… These sessions illustrate to care staff how achievable it is to transform an environment with sound, light, touch and smell and how any of these aspects could easily be incorporated in individual and group interactions.

Margaret Stewart, Creative Learning Team, Aberdeen Council
The Garden is our interactive installation and performance for people with dementia and their carers. Bringing the outdoors in, it takes participants on a multisensory journey through the seasons.
During the performance, Spare Tyre artists create a safe space for communication and creative engagement, particularly focusing on methods of non-verbal communication. The Garden is person-centred, responsive to participants and bespoke to an individual's mode of communication. The project is carefully designed to be appropriate to the physical and psychological needs of participants.
This experience is open to a wide range of audiences, including:
People with dementia
Carers supporting people with dementia (paid and unpaid)
Health professionals
Artists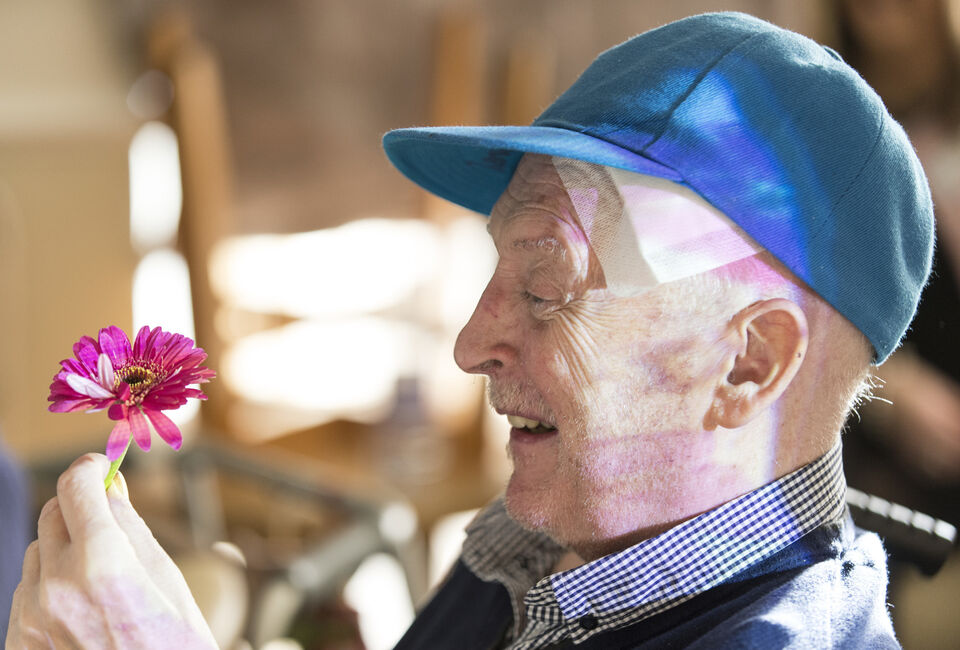 Book
The Garden is next touring in Spring 2018. If you would like to book us to visit your residential care home, arts venue or community space please email Spare Tyre or call 020 8692 4446 (ext. 273).