Blog
December 2009
Arti Prashar, Artistic Director
17 December 2009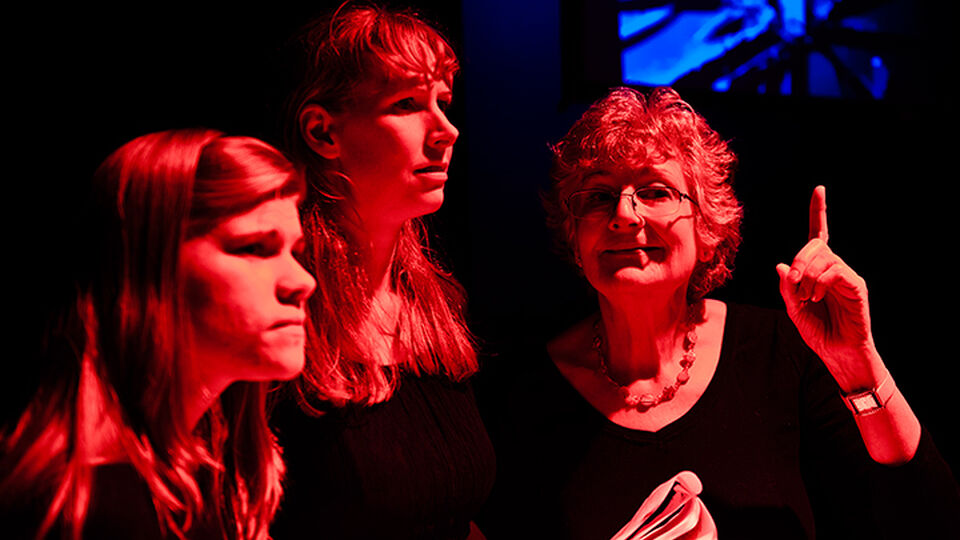 Tis the season to be jolly tra la la la la la la…………and we at Spare Tyre are very jolly. We have shaken free the Ghost of Past, Spirits of Present are lifted and the Spectre of Future looks positively – well positive.
As I write snow flurries fall in Oval, South London and from our office windows you can see the expanse of sky and in the distance clouds heavy with snow. Sadly it won't settle.
Over the past few weeks we have been involved in much open and frank chat with our artists in HotPots and inc.Theatre Ensemble, and our freelance artists and volunteers – our Spare Tyre Associates.
We have asked them to consider what we do, how we do it and are there things we need to consider when mulling over the future? Obviously we can't respond to every thought and demand, but it's our way of saying we really value you, your thoughts and your engagement with us. We want you to come along on the next part of our journey and be as excited as we are about the future of Spare Tyre. Their response has warmed the cockles and sent a glow through our collective core staff team. Love is in the air…..
HotPots (artists 60+) did a cracking presentation of Trojan Women and 2 Blokes on Friday 11 December. As you can imagine not full of much cheer but it was timely and resonated powerfully the hurt, pain and futility of war as those we love are cruelluy taken from us. Will we ever learn from history literature and art? Answers on a post-it ……….. mulled wine was supped and mince pies munched! All very civilised.
On Tuesday 15 we were at Waterman's Art Centre putting on a showcase of design – Off the Washing Line. Bags, hats, T-shirts made by people with learning disabilities. If you weren't there you missed a treat of artistic talent! It was sheer delight watching shapes weave colour print being proudly paraded down the catwalk. 'Tis the season to be jolly!