Blog
End of 2011
Arti Prashar, Artistic Director
02 December 2011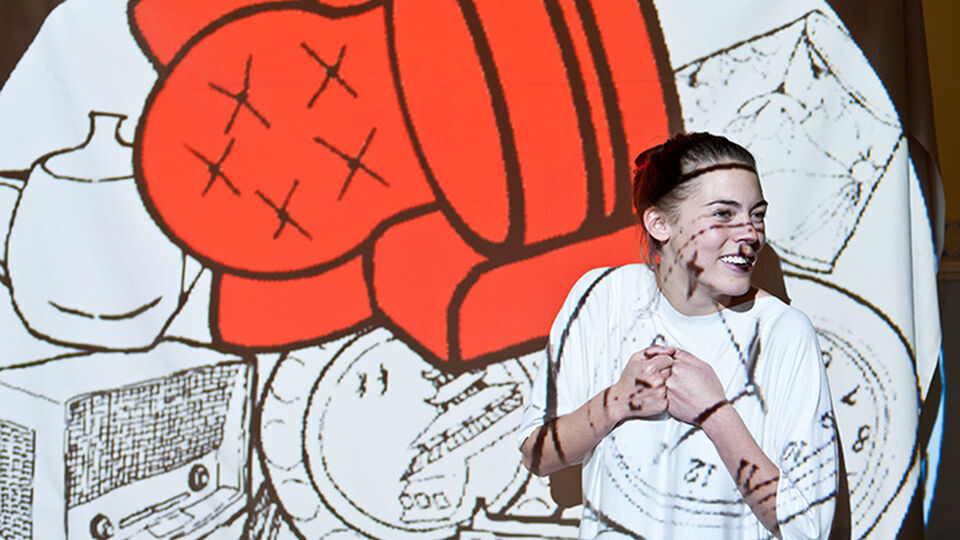 We end 2011 with fog and snow, planes being grounded and Boris talking of making more smog around London with yet another airport! On yer bike I say.
It's been a mind blowing and busy year at Spare Tyre. 
How the team put up with me I have no idea – but they obviously like a challenge! Or is it my sense of humour? Mmm…
So we rocked at festivals with Trojan Women – that saucy sexy naughtiness performed by our company of artists aged 60+. Then we meet with lots of lovely scientists in Edinburgh and delved into their brains, producing Still Life Dreaming. As with much of our work you either love it or you don't. And it's fair to say that that was the response to this show. I hesitate at using the word hate–it is too strong a word for theatre and arts. Like dislike, emotionally resonates or doesn't, maybe it is all about love and hate?
And then–just because we really are mad here in the Spare Tyre office–we decided to tour two projects in the Autumn virtually back to back: Once Upon a Time – our fantastic multi sensory storytelling workshop for people with dementia and I'm an Artist, let me in! - the show where artists with learning disabilities tell it like it is. The response in schools has been amazing – not sure if the feet of our performers will ever touch terra firma again!
I hosted Exploring the Canon 2 – an event held by The London Hub (it grew out of ACE's Sustained Theatre initiative to better support British BAME artists). I am its current Chair. Anyway the National Theatre very kindly enabled us to use the Cottesloe to hold this event–ironically on a very English set – that of a drawing room – it made me giggle. The event was extremely powerful and presented us with a wealth of British performance art rarely heard seen or produced. Such a shame – cos there were some classics and we need more diverse voices permeating large institutions and national stages.
We all know change takes time (yawn) but what a glorious moment to see so many women sitting on the Cottesloe stage–BAME women leading British arts organisations – it was quite a moving sight and we all felt it. There is much to celebrate.
And then Bonnie got an offer she couldn't refuse – the temptation was toooo much. The Wrong Crowd offered her a producing role. I am talking to Hannah Mulder their AD – just – watch out for them – rising stars. 
For those of you who don't know our General Manager Bonnie–you've missed out. But perhaps you might meet her here from time to time or perhaps at venues up and down the country. There's much I could say but it all breaches our social media policy. Enough to say that she will be much missed by us all and we wish her the very brightest of futures on her fab exciting adventure.