Blog
Get Well Soon? Thanks but we'd rather Get Well Slowly
Rebecca Manson Jones - Artistic Director (Joint CEO)
18 March 2021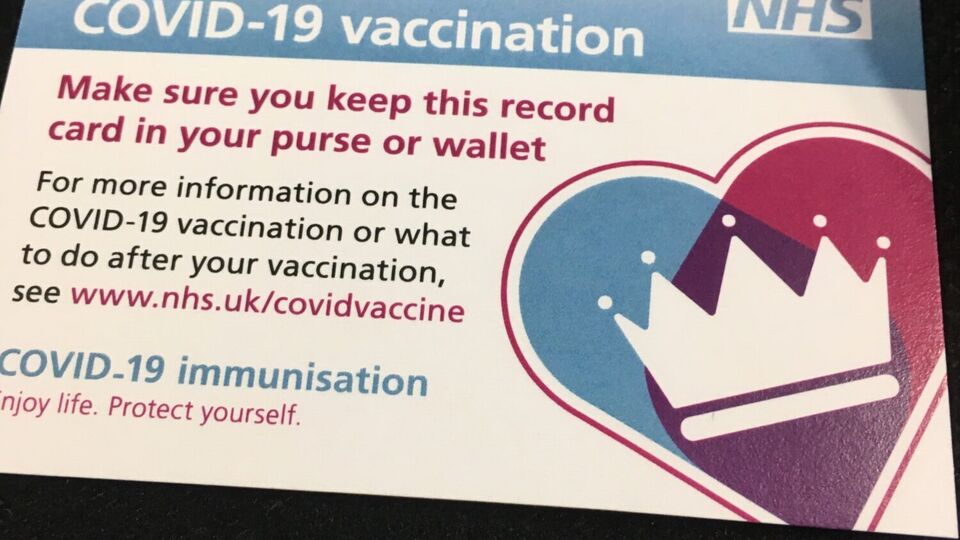 Today I woke up too tired to get up. I pushed my luck yesterday. But today I had to get up, because today I got my Covid Vaccine. I put on a dress that was my Christmas present and still unworn. At the centre, I took the lift not the stairs. This is not who I am. This is who I am.

After the vaccination, I had a little weep. Relief and grief. I'm not alone in that.
I never dreamed when I got Covid this time last year that I'd still be struggling to get out of bed and often finding it hard to summon creative energy, one year on.
My energy feeds my creativity and vice versa – "The more I give the more I have" (Juliet in Romeo & Juliet). So what happens when Long Covid sweeps in and takes all the creative and personal energy away?
There are thousands of people like me learning to live with Long Covid (up to 1 in 10 people who get Covid still have symptoms months later) and for years, thousands of people with other syndromes have been left to manage their physical and mental health symptoms without support.
A few months ago, I realised that Covid wouldn't leave me alone however hard I wished for it or refused to accept it.   I needed to revise my expectations of myself,  as an artist, as a colleague, as an activist and as a family member–both for my own sake and for everyone else in my life.  
This was quite a hard concept to think through. Who am I now? What kind of creative work can I personally do?
Disability activist, broadcaster and musician Mik Scarlet created a piece at the beginning of Lockdown 1 which I found really helpful at the time. He talked about how the Covid or Lockdown experience was a bit like having a broken leg. For experienced "shielders" like him, it was nothing very much out of the ordinary. For "ableds" like me, it might be a shock -  but you'd deal with it and move on. That made total sense and I'm sure Covid has been an experience that many will store up unconsciously in their resilience jar and be the better for. For me it was certainly eye-opening, as it revealed to me a world that is directly relevant to Spare Tyre's work. (I was also a bit grateful to be allowed to take to my bed at the start, because I was grieving). But the analogy with Mik's and my own experience of broken limbs wore out after a few months.
I wasn't getting better, and I couldn't and still haven't got back to doing all the things I do: for example food shopping, laughing, dancing and singing, running rehearsals or getting to the end of the day with a voice that doesn't sound and feel like an iron-gate grating on the pavement. By Thursday I usually work from bed.
What do creativity and leadership look like for me now, given that I can't lift my arms above my head without getting dizzy? And how might that change? I'm speaking from my experience because it's all I have… I know others have different and greater challenges.
What kind of a story is this? Long-running, episodic, … one thing I know is that it's not going to be like that terrible series of Dallas where I will magically emerge from the shower like Bobby Ewing and it was all Priscilla Presley's dream. There is no reset to factory settings. There is no point trying to "catch up". There is just where we are and what we do next.
The Covid experience whatever it has meant for us has brought and will continue to bring change for all of us.
Creative people make it their business to notice, reflect and influence change. How shall we respond to this when we're swimming in the water of it. When it's in our oxygen?
At other stages in my life, I've had to totally reset my course, moving from one hemisphere to another, realising I would never be a parent or grandparent, being made redundant and having to start my career again. I've dealt with big change before.  It's tough but I know I can do it. Recognising the need is the first step.
And so, in the total absence of any blogs, articles, or medical support for people dealing with Long Covid (either having the 'syndromes' or caring for someone who does) and other long-term conditions [1], I came up with the idea to offer a skill I have. I decided to combine creative practice with action learning facilitation [2] to help myself and other people dealing with the changes resulting from ongoing Long Covid symptoms to set our own new course.
Somethings I do know:  not all change is bad, what we were doing before didn't necessarily suit us,  there are opportunities hidden amongst all the unknowns.
The Covid Café is a creative environment to share experiences and develop personal solutions to your new reality. Using creative activities and practices alongside Action Learning facilitation, participants take space and time to reflect on and identify personalised solutions, become reconciled to their current circumstances, and recognise the opportunities that change can bring. 
If there's a Venn diagram for theatre arts, Spare Tyre sits in an intersection of theatre performance, touring, participatory works, immersive sensory experiences, co-creation, health & wellbeing. If we were a box of chocolates, you could call us a selection box, but I prefer to think of us a many-faceted and sometimes unpolished diamond, able to manifest and share the most amazing light in and from unexpected places.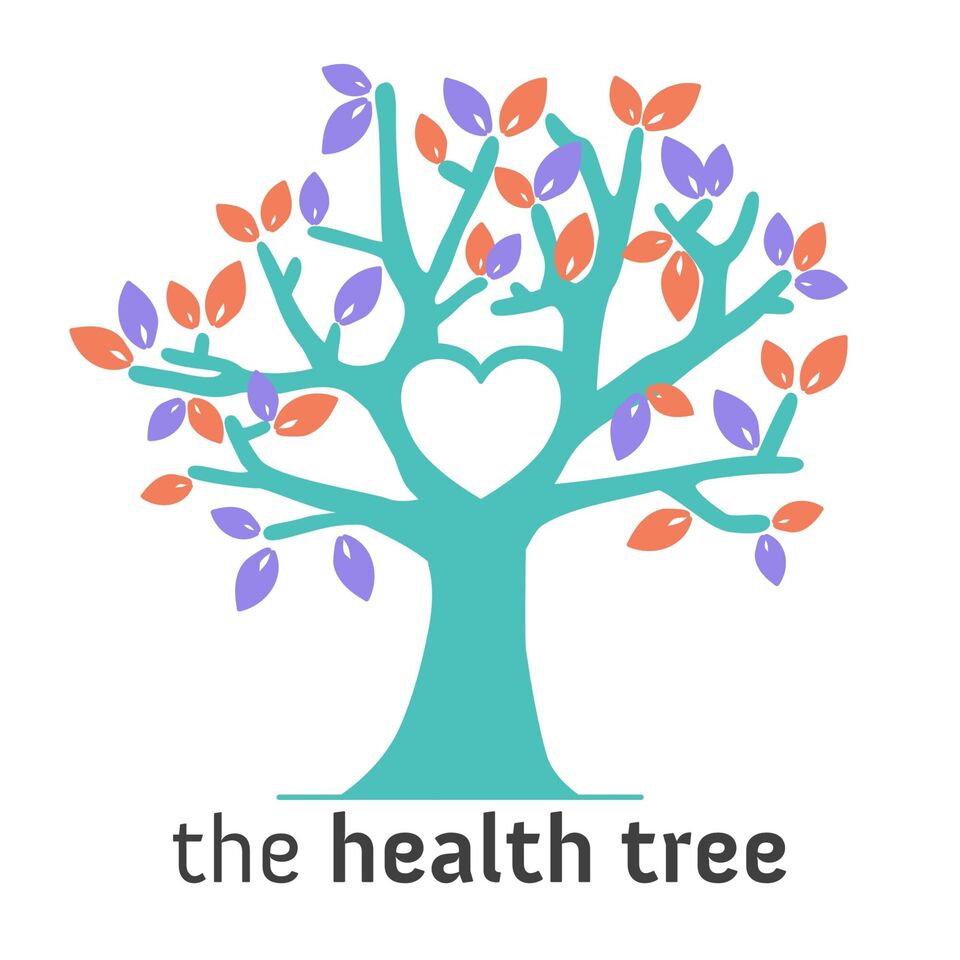 Today – National Social Prescribing Day,  we are proud and grateful to be at the forefront of an initiative to bring arts and health together. It's exciting to talk about this project we've been championing for months but couldn't start on without funding.
Thanks to our friends and allies at St Margaret's House who hugged us on board immediately when I went to them with the outline, we're part of The Health Tree consortium funded by the Arts Council England's Thriving Communities Fund.
This is a pilot that will support a few people to start with and we hope it can mushroom into something else if the need is there. Long Covid is an unusual phenomenon because it is the patients who have classified it not the medics.
It will be the people with lived-experience who tell us where this process fits and how it should develop.
The idea is not to get well soon–most of already know that's not possible. And the focus isn't necessarily or primarily the physical (We're all being encouraged to pace ourselves by the literature on fatigue syndromes in a world that loves a sprinter and wants to get well so that they can move on from thinking about illness.) This project is about helping us all learn to work with what we currently have –our physical, creative, mental and experiential capabilities, and to get well slowly. Most importantly it's about us and the people around us being ok with "slow" and difference.
When we have the details about the Covid Café project we will post them here.
-
[1] Over this year, I've been educated, read up and made acutely aware of how this story is not new. People living with conditions such as Fibromyalgia, CFS/ME and others have experiences the #LongCovid population can both learn from and pool our experiences and testimony to change.

[2] I am an accredited Action Learning Facilitator  - Institute Leadership & Management