Blog
Historic Moments
Arti Prashar, Artistic Director
06 December 2012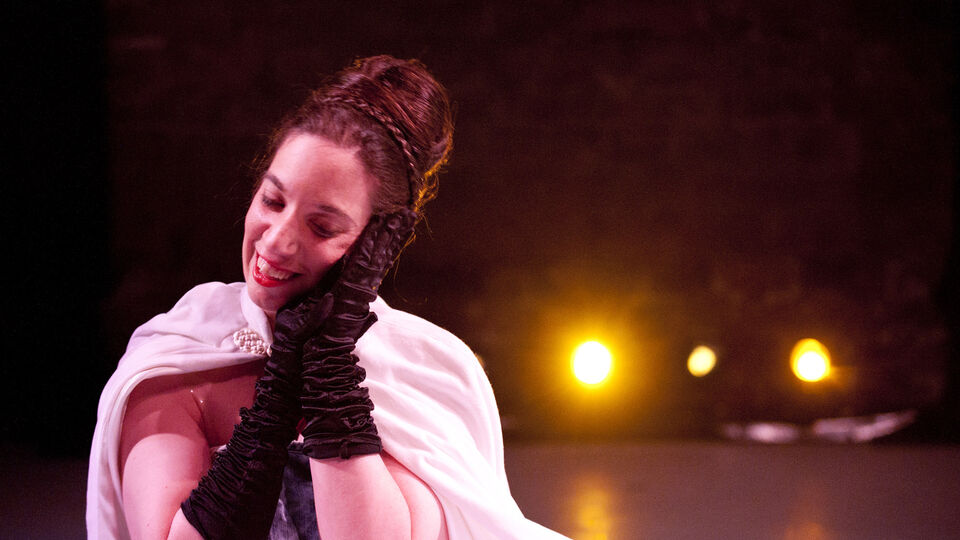 This is a historic moment at Spare Tyre  - Vicky Tweedie our fabulous General Manager and all round IT person is leaving us to move on to new adventures. This will be the final blog she uploads for me. Maybe its time I did it for myself? After all, over the past month we have witnessed much inspiration and courage from our Olympians and Paralympians and I should not fear crashing/deleting our website!?
The Opening Ceremonies I think were historic as they have had a most unexpected effect on me – they have made me feel proud to be British!!!
I know it shocks me too. I think about the images I was left with: invention, design, creativity, equality, science, human rights, risk taking and daring.
You will of course have your own memories, as it is the job of the arts to make us think, to prompt, to challenge, to assert. All of that was achieved with grace, humour and subtlety. We didn't need to understand or like it all–we were asked is to be open to the ideas: Black British young lovers, raves and rapping, Jiving Lindy Hoppers, glass ceilings broken, equality, human rights, seeing our Brave New World in a different light, the strength power and beauty of performers with disability – and I agree with Simon Pegg who tweeted what nonsense it is to call the Paralympians disabled as they are very very able.
I found myself thinking Britain is a progressive nation…and I really value that: freedom of speech, freedom of thought, freedom of religion, freedom to dress as I please, freedom to drive a car despite my gender or ethnicity, freedom to write this blog. 
Nothing is perfect though as different disadvantaged voices are still struggling to be heard in Britain but when you see the nations that took part in the Paralympics and Olympics you are forced to ask how progressive is Brunei, Saudi Arabia, Brazil, India, China, Russia, Belarus–what freedoms do they afford their citizens?
As I write an email from Peter Tatchell arrives: The Queers Against The Cuts contingent at Brighton Pride on Saturday were forced by stewards and police to the back of the march. During the march they were surrounded by police on foot and horseback, and subjected to repeated intimidation. "Their civil liberties and freedom of expression were threatened," said human rights campaigner, Peter Tatchell, who marched at Brighton Pride with the Green Party in support of marriage equality. Oh dear!!!
Can Britain pave a way forward for global justice and equality? Yes we should.
Arts leading the way for change.