Blog
Still Life Dreaming: the Casulty episode
Arti Prashar, Artistic Director
12 August 2011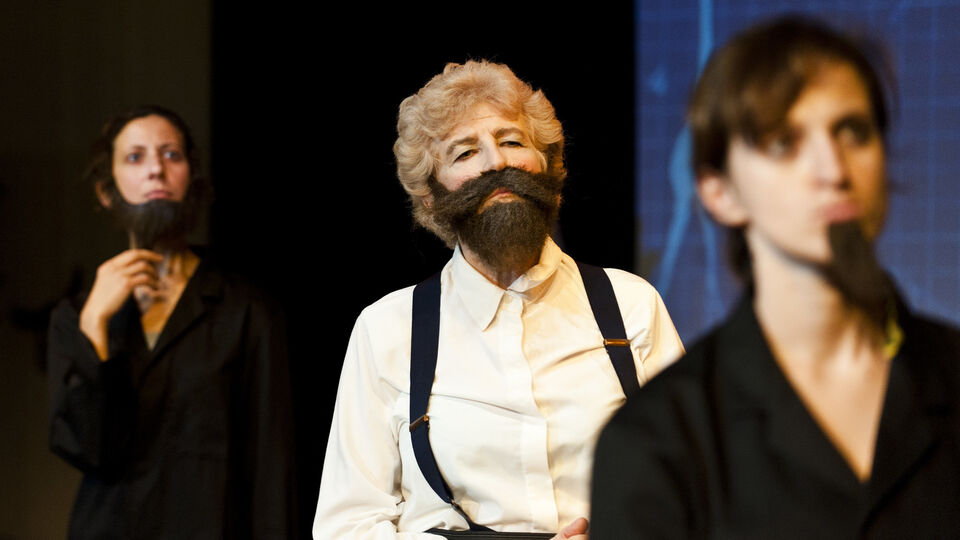 What a few days we've had on Still Life Dreaming.
It's been more like an episode of Casualty!
So this is how the Casualty saga unfolded:
Jim walks in–is not looking good – bad throat voice breaking 
coughing – but says he will be fine?!
The next day Saba has a sore back and is treated
Crin has a bad shoulder and needs to take care
Vern is still coughing, still tells us he can't hear as his ears are 
blocked! Mmm really? Or is this line just for the Director? Then 
he tripped and hurt his ankle.
Sieska looking pale and has little energy. Oh dear – she has a 
virus but she soldiers on. 
Thank god for Vicky our very own in house SOS medical care 
unit. 
Soothing and calming everyone…soothing and 
calming...soothing…
It's a quiet moment on the casualty ward but a heat wave has
hit us. Its go slow time, drink plenty of water, learn those lines. 
There's no time to go slow. We have about 10 days left to get 
this baby shipshape.