Blog
Thatcher's Women?!
Tess Garrett, Picture Me Director
23 April 2013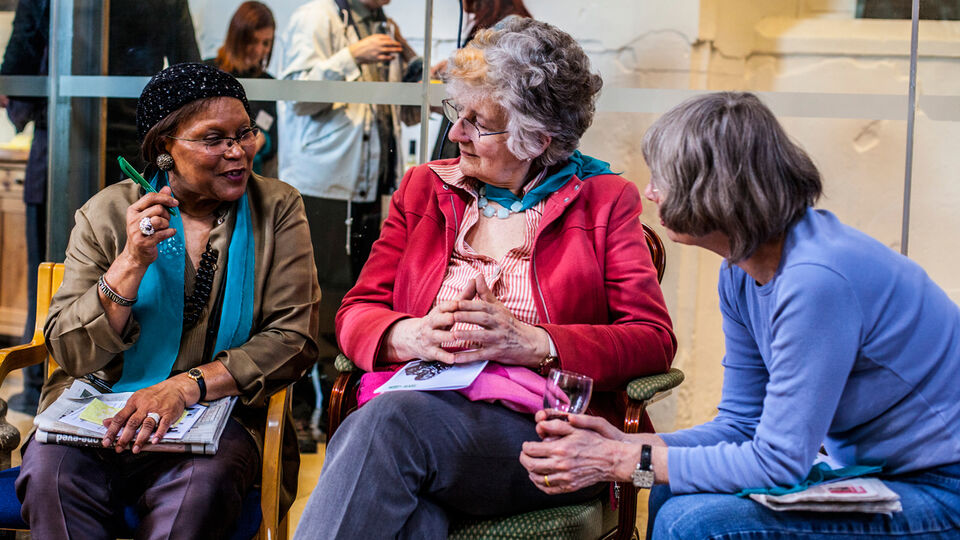 A Picture Me workshop in West London last Wednesday. A mixed reaction to Mrs Thatcher's funeral from the women, as they arrive late (delayed on buses through central London).
One woman explained how as a refugee she had to leave the country due to Mrs Thatcher's policy on immigration and had to wait until Labour came in, to apply for residency here. Another woman said how much she admires Thatcher for being a strong woman.
A role model? For a woman who 'broke through a thick glass ceiling', she certainly didn't take other women with her through it.
Woman's Hour presenter, Jenni Murray asks what Mrs Thatcher did for women and concludes, 'Nothing'. Apparently she would bat aside concerns about part-time work, low pay, lack of childcare facilities, poverty in old age and sneer at feminism.
Journalist, Rebecca Lush Blum planned to turn her back as Thatcher's coffin passed by, as a message to the women of Santiago, mothers of the activists who disappeared in Chile in the 1980s; turning her back on Thatcher's support for the regime of Pinochet.
At the Picture Me workshop, we ask the women to explore through drama what it means to be a woman. When do they, as women feel weak and when do they feel strong. One woman says she feels strength when she joins with other women, who understand, as they do in this group. When she walks through the door, she feels as though she has come home.
The women stage photos of each other feeling strong; through talking with each other, sharing experiences and strategies to access support, telling their story, laughing together…and walking in through that door to be greeted by a big welcome from each other. They demonstrate their strength in their togetherness…as women.