News
News from our friends
10 December 2015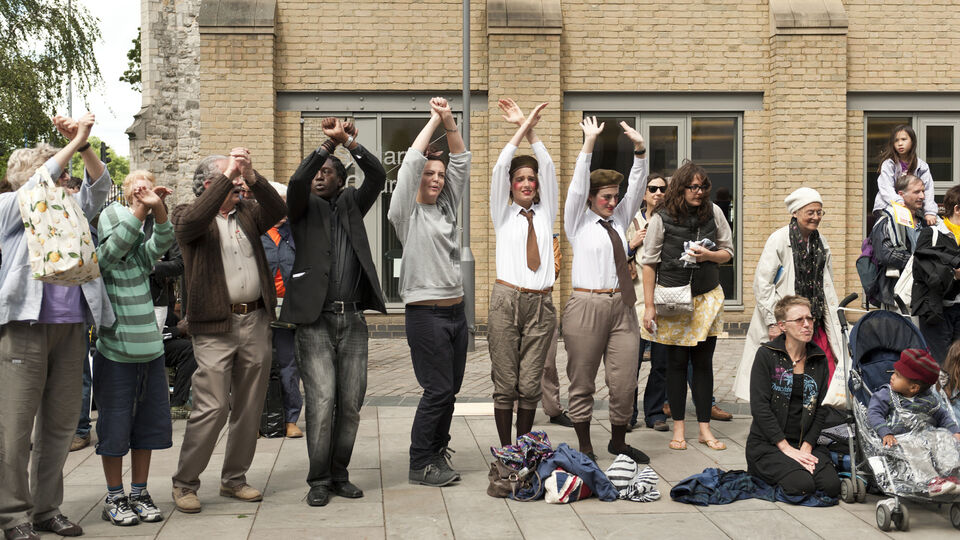 A big thank you to Anthony Jarvis who trekked 25km to fundraise for Spare Tyre!
Last month, Spare Tyre friend and ex-Trustee Anthony Jarvis battled the cold and wind, as he trekked along all 25km of the Thames Path National Trail. So far, Anthony has already kindly raised over £200 for us, and donations are still open!
If you would like to help congratulate Anthony on his fantastic efforts, please visit his fundraising page here.
 
Winter Solstice Workshop
A workshop that fuses meditation, creative arts and reflection.
Date: 22 December 2015
Time: 7-9pm
Venue: The Plumtree Café, 241, Greenwich High Road, London, SE10 8NB
Cost: £15 (includes a journal to take away)
Bookings: Book your tickets via Eventbrite.
To find out more email Caroline Jeyaratnam-Joyner or call 07940 388311
 
IRIE! youth event at Moonshot Centre
Join Moonshot Centre's IRIE! on 12 December in New Cross, London for an afternoon of dance, art, DJ workshops, music, performances, football, open mic and free food!
IRIE! is a youth event to help young people to better deal with issues such as anti-social behavior, drug abuse and health issues. Information will also be available regarding volunteering and job opportunities for young people.
Date: Saturday 12 December 2015 
Time: 12pm – 4pm
Venue: Moonshot Centre, Fordham Park, Angus Street, New Cross, London SE14 6LU
Cost: FREE
Find out more: email Surjit Power, call 020 8691 6099 or visit IRIE! Dance Theatre
 
Talkback 2016
Love, Loss, Hope, Corruption
Kali Theatre introduce two weeks of performed readings and a double bill of 10 provocative, funny and courageous new plays.  Experience some of the freshest and most original voices in new theatre writing.
Venue: Tristan Bates Theatre
1A Tower St  London WC2H 9NP
Date: 11–23 January 2015
Box Office (until 7 Dec): 020 7240 3940 (from 8 Dec): 020 3841 6611
Book online: Tristan Bates Theatre
Find out more: Kali Theatre
 
Spare Tyre will be closing for the winter break
Please note that the Spare Tyre offices will be closed from Monday 21 December 2015–Monday 4 January 2016.
We would like to wish you all a happy and peaceful winter break!