News
Over the Road Rehearsed Reading in Roehampton
29 June 2016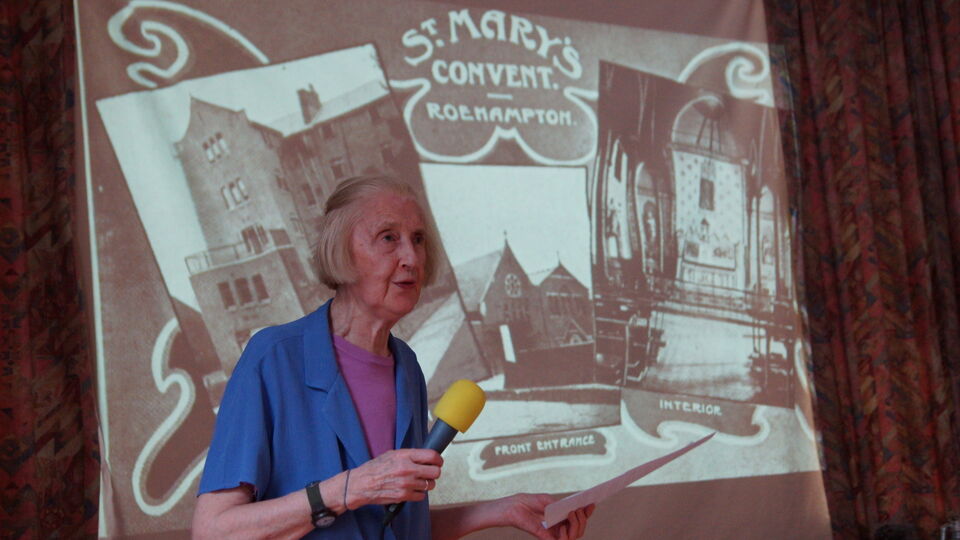 Our rehearsed reading revealing the hidden stories of Roehampton's remarkable women was a hit at this year's Wandsworth Heritage Festival.
Following a series of creative workshops and historical walks in Roehampton during spring and early summer, local people discovered the lives of eleven notable women from the area including Frances Taylor, nun and founder of The Order of the Poor Servants of the Mother of God; dancer Yolande Duvernay; Lord Byron's spurned lover Caroline Lamb and Jane Digby known for her scandalous love affairs.
 
The reading took place on Sunday 12 June in the Maryfield Convent in Roehampton performed by Evelyn Jordan, Vicky Lee and Alma Ramnauth.
"I am a Roehampton resident and it's opened my eyes and ears to discovering more about Roehampton history."
"When I walk around Roehampton now I plan to look beyond, with love, not just rush home."
"I thoroughly enjoyed the event.  I love how visual and alive the history became through film, music and acting."
"Thanks for all your are doing to enlighten people on many significant people of the area who have contributed a lot and mark our history."
 - Audience members