News
Remembering Bernard
30 July 2018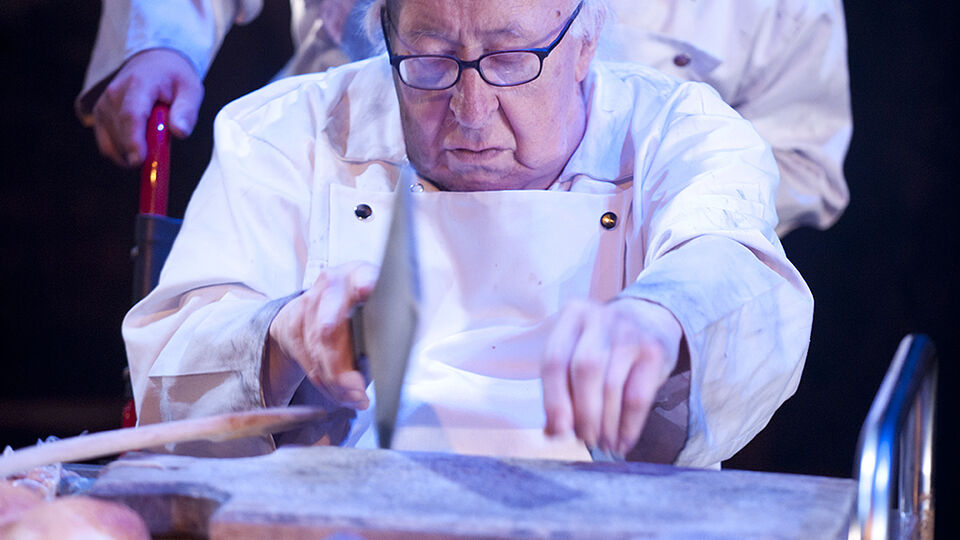 The team was sad to receive news this month that Spare Tyre actor Bernard Smith has passed away. Arti has written some words:
I walked into the office on Friday in late June, to hear the sad news that Bernard Smith had died. Bernard was a key performer in our shows with and by older people for many many years. Feeble Minds was his final show with us, where he played a chef/butcher to fulfil the greedy ways of people.
 
What I loved about Bernard was that he had worked all his life on the transport system, and even in retirement it meant so much to him. Given any opportunity he would always visit the venues we were due to perform in and tell us how to get there, or that he could make his own journey via transport. Over the last 10 years he was on our mailing list and we would send him printed versions of our newsletter so they could be read to him. And for the last 10 years he showed his support of us by donating money every month. He was a very gracious and giving man. May he rest in peace. 
 
 Arti Prashar