News
Some sad news
05 June 2017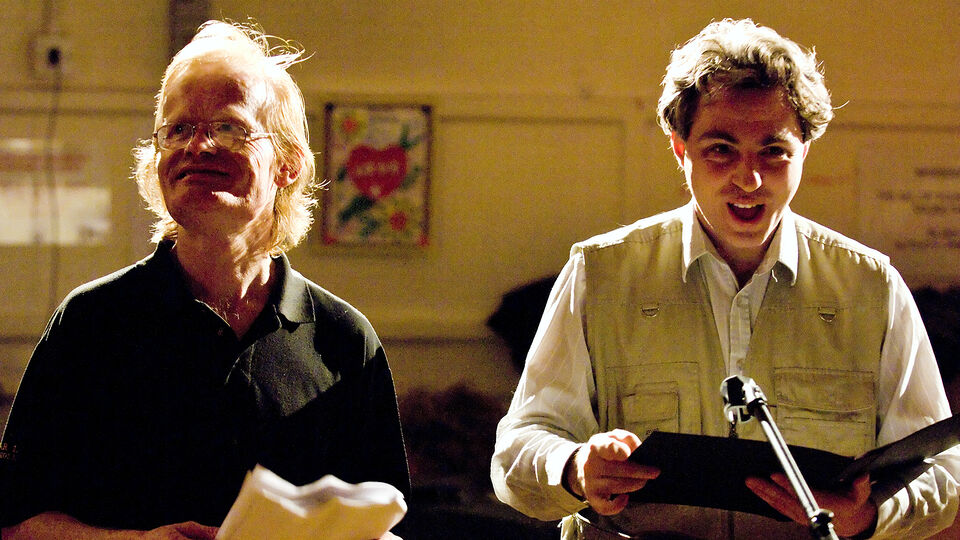 We received the sad news over the weekend that Antony Howell, one of our Artists, has died. Antony devised and acted in pieces with us over many years, and most recently played xylophone in the Spare Tyre Band.
Arti has written some words:
Antony Howell was a wonderful gentle soul, so when I was informed of his death over the weekend it was sad to hear. His passing was so unexpected. In recent times he was a core member of our inclusive Band, playing the wooden xylophone, producing his own funky smooth sound. We will miss him falling asleep whilst playing, whilst sitting, whilst talking! When we said 'Antony! Stay awake!' he would jump up and say 'I'm awake, I'm awake' and then promptly fall asleep again! We know the Band gave him much pleasure and in future gigs he will be missed.
He was also a core member of inc.Theatre, our company of actors for adults with learning disabilities, for many many years. Devising, writing and performing many memorable characters: the Vizier to Bob Quinton's Caliph in Arabian Nights, the Man in the Pub–a sad lover/painter in Art Roomwho sat with a pint and cigarette contemplating life to the voice of Patsy Cline singing Crazy.
Antony was a creative man who had a love of all things radio and his sketch in Pieces of Ourselves was a wonderful example of that. He sat in a boat fishing, whilst doing a radio show – beautifully surreal as was Antony.
We are planning to record the songs of Spare Tyre Band and The Lone Beatz and will dedicate the recording to Antony.