Blog
Three weeks to go!
Vicky Tweedie, General Manager
15 July 2014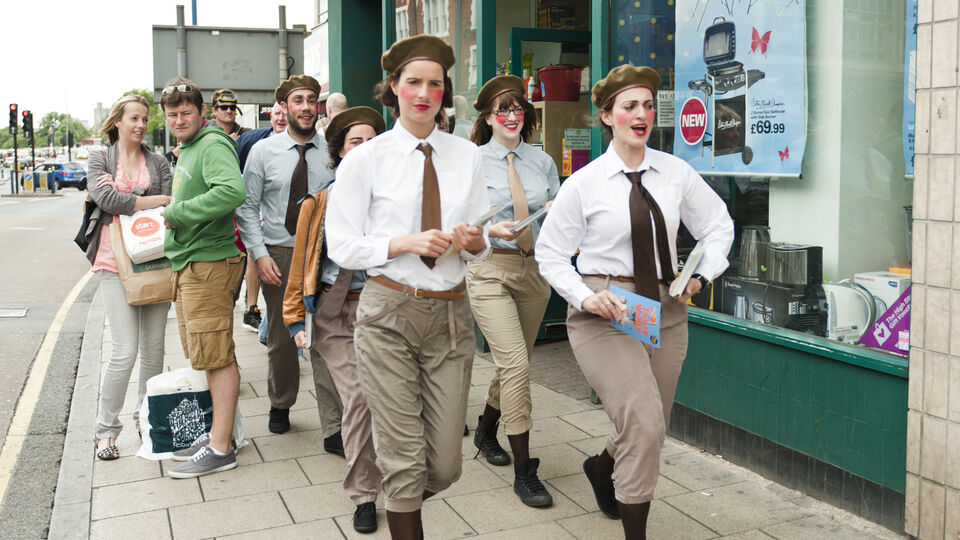 I can't believe that my 9 months of training to complete an Olympic Triathlon for Spare Tyre are nearly up. On reflection, 9 months is an excessively long time, but I think this reflects my psychological perspective on the matter, which was back in November set at 'TERRIFIED'.
Yesterday I did my first official triathlon – Human Race Women Only Triathlon in Dorney Lake. I heard about this through a woman I met in a changing room, which turns out to be a good source for meeting new people. Hey, I guess if we're all half naked, the barriers are already down.
This was a 'supersprint' triathlon – which compares to the Olympic distance as about a third of the swim, and half the cycle and run. Psychologically, my thinking was, if you can do nearly half the distance 3 weeks before the biggie, then you know you're nearly there.
What I actually ended thinking was 'OH MY GOSH THAT WAS TOUGH! I HAVE TO DO THAT TWICE, AND A BIT MORE, IN 3 WEEKS TIME.' So perhaps it wasn't the greatest move in sports psychology.
Doing a women-only event was a nice way to start my triathlon experience. I didn't choose to do it for that element, but the lack of testosterone was certainly an added bonus. Lots of boyfriends/partners/husbands came along to support their loved-ones and stationed themselves along the course. On the run, boyfriends/partners/husbands were actually running alongside their loved-one to keep them going in the hardest part of the race. At first I thought what a lovely moment this was, that could be hugely motivating, and for a second I lamented that my boyfriend wasn't running alongside me. That was until I ran past such a couple to hear the triathlete shout 'WILL YOU JUST SHUT UP!' at her loyal supporter.
People need support and motivation in different ways. For me, reaching my sponsorship target will spur me on, so please, donate what you can!