Blog
Tips for Triathletes
Vicky Tweedie, General Manager
10 August 2014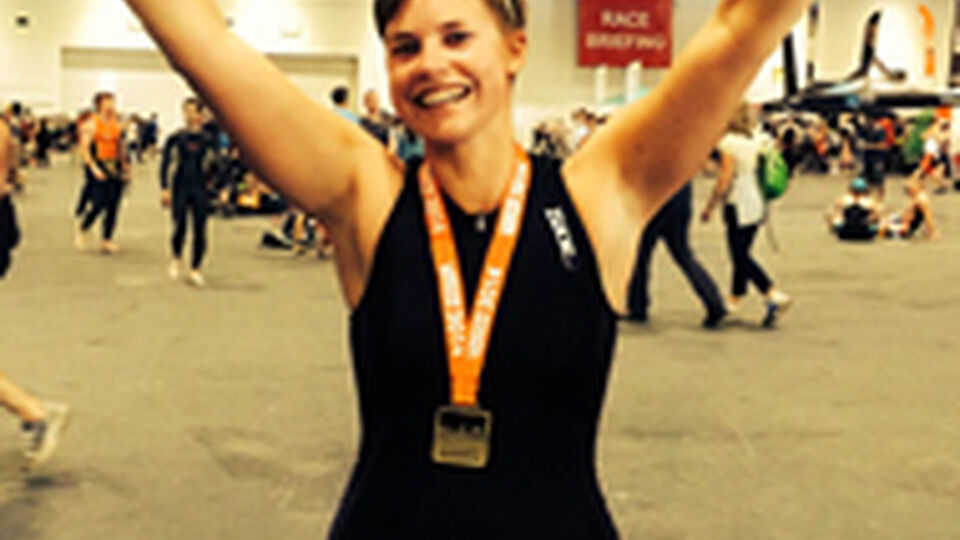 It's just over a month since I completed an Olympic Triathlonto raise money for Spare Tyre. I was in a state of complete confusion at the end of race because I seemed to have entered a time vortex, and shot out at the end half an hour earlier than expected. Here's a bit about my experience, complete with tips that I learnt along the way.
The race began by swimming directly towards the sun meaning nobody could see where the hell they were going. On asking the steward before the start, the reply was, 'Just swim that way.' I just about managed that, and found the buoys to swim around, after being punched in the face several times by fellow swimmers.
Tip for triathletes: During the swim, try not to get punched in the face.
Cycling along Victoria Embankment up to Westminster with no cars or traffic lights is quite an experience. I finished the 40K cycle about 20 minutes faster than I have ever done that distance before, and was so confused I had to check my information leaflet during the transition to check I'd gone the right way.
Tip for triathletes: Cycling without traffic lights, cars or pedestrians increases your speed by about 50%, so try and avoid them at all costs.
The run was pure adrenalin, and loads of fun. My family, friends and colleagues were fantastic and stationed themselves along the course to cheer me on. Our Finance Officer Terry even made a surprise appearance, standing with his wife Miriam at the top end of the course away from the crowds.
Tip for triathletes: Get a friend to stand on their own, away from everyone else and any kind of atmosphere, so that you have your own 'personal cheerer' when times are at their hardest.
Hope the above tips are helpful, and there's still time to sponsor me – my JustGiving page will be open until November!