Learn+train
Carer training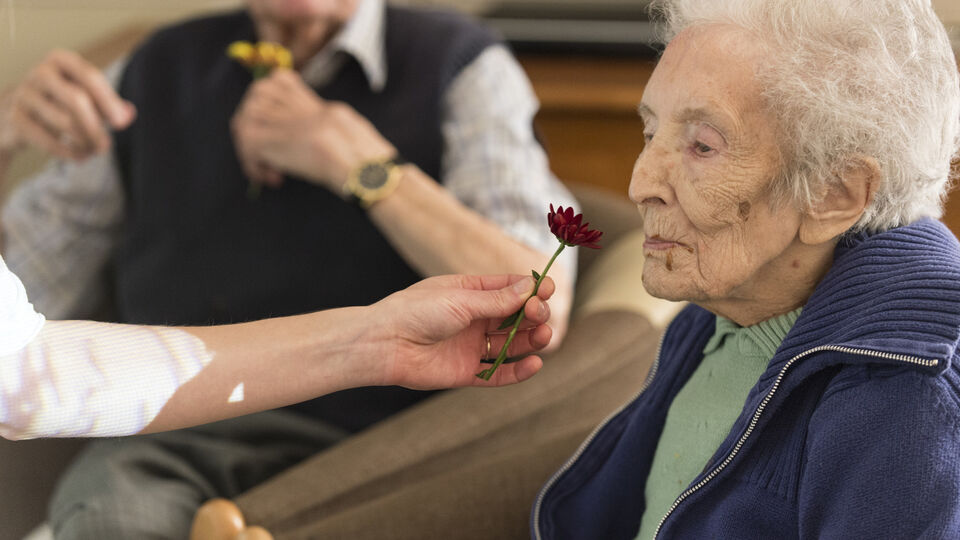 Super-successful from our point of view, very helpful and relevant to us. The staff were very positive and some good ideas have come from the training.

Practice Educator, Queen Mary's Hospital
We offer training to care staff, managers and family carers supporting people with dementia. Most recently we ran a series of course with Carers Lewisham, Wandsworth Carers and the Mary Seacole Ward at Queen Mary's Hospital in Roehampton. We have also run training at arts venues including Royal Exchange Manchester and Chichester Festival Theatre. 
This training helps carers think creatively about how they communicate with the person they care for, focusing on imaginative techniques for non-verbal communication in every day activities.
Techniques and tools are based on our creative performances Once Upon a Time and The Garden - each is tailored to participant's mode of communication, physicality and engagement.
During training sessions, Spare Tyre trainers help carers to:
plan creative activity using a person-centred approach
conduct thoughtful and responsive interactions with people with dementia using sensory techniques–touch, taste, sound and smell
gain confidence and knowledge using creative engagement
understand and use the value of non-verbal communication
engage with reflective practice
get access to mentoring
Contact Rose for more information and to book: 020 8692 4446 (ext. 273).