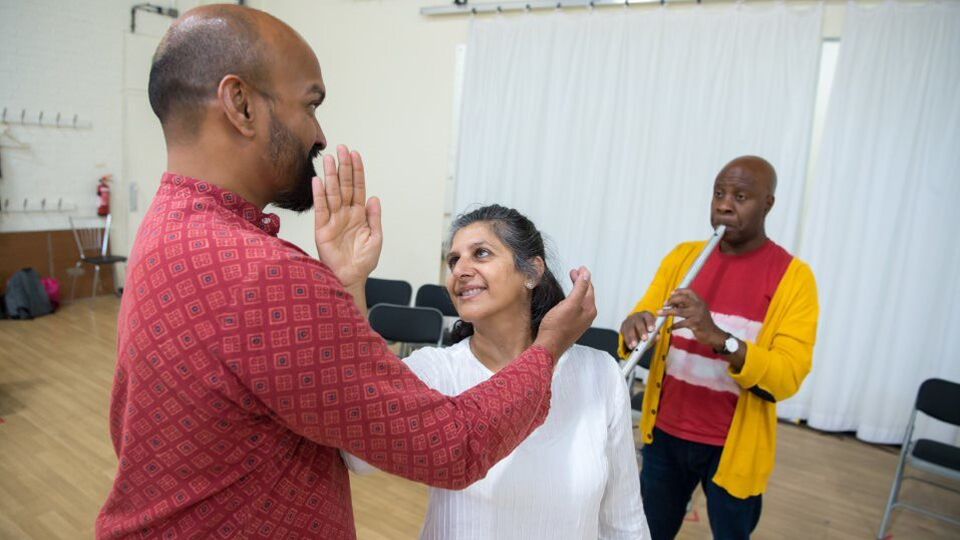 From a moonlit night to fire in the heart, Love Unspoken explores the everyday love that we never quite manage to speak of. A performance that takes you on a sensory journey of jasmine, dance and Indian-influenced rhythms. 
Love Unspoken is the final show in our trilogy of dementia performances, directed by Arti Prashar. This piece engages with people living with dementias and their carers from the South Asian diaspora in the UK inviting them to co-create and perform alongside professional performers 
An inclusive performance co-created by people living with dementias and their carers, open for all to enjoy, Love Unspoken debuts this October.
A Spare Tyre production in association with Queens Theatre Hornchurch supported by The Mercers' Charitable Foundation.