Blog
A multi-layered cake sale
Vicky Lee, Spare Tyre Artist
19 February 2015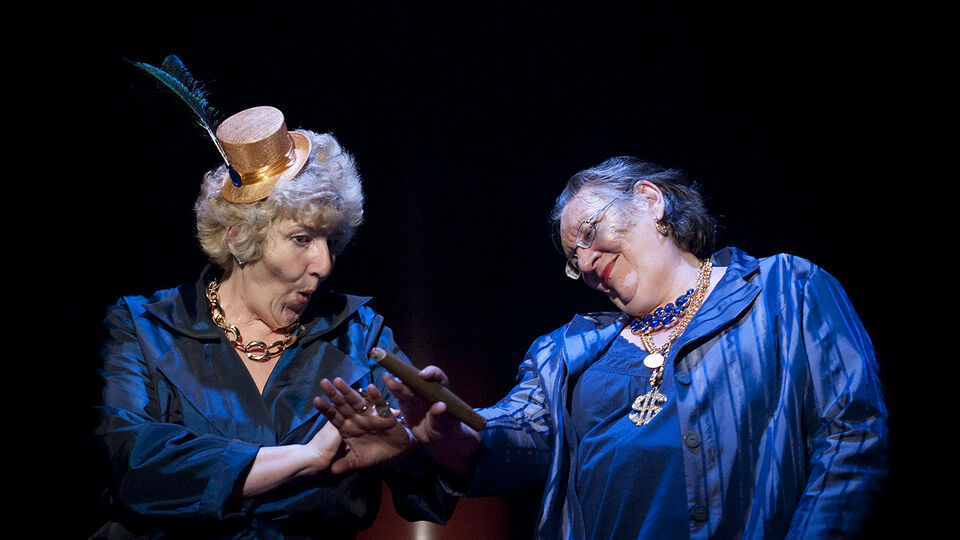 How does a Spare Tyre cake sale differ from all the other cake sales I have been involved with? Well, it's about the layers involved really. For some of us it was about the cakes and of course cake sales are always about the delicious variety of scrumptious tasty offerings. The joy of making something others are going to enjoy.
Others of us are performers and on the day, Spare Tyre artist, Anita Lancet came up trumps with her glamorous sequinned hat and sparkling blue outfit with offers of a personal performance for multiple purchases. She drew in the customers, upsized the orders and generally radiated a star quality, while artist David Munns entertained working his way around cafe and foyer improvising his magic tricks. Artist Cynthia Bowling looked the part in her apron giving out the cakes and Spare Tyre information cards.
Here was the next layer. Our cake sale was a networking project. We were letting people in the other offices know about us and gathering emails of those who would like to know more about our work. What gave us such a buzz was how open and receptive our customers were. They had time to engage in conversation. Several gave extra donations and their encouragement.
Spare Tyre is no longer hidden in among the mass of offices but stepped out into the forecourt to start to connect and make new friends. We need a new way forward, a bigger group of friends who have friends who have friends with connections who can help us raise the funds we need to be creative and perform.
So the day opened up potential avenues, gave our Company of Artists a performance venue, fed the hungry, networked, raised over £200 and a good time was had by everyone. It's a sort of Win Win event where everyone benefits.
Vicky Lee is a member of Spare Tyre's Company of Artists
The Spare Tyre Charity Cake Sale took place on Thursday 12 February at Canterbury Court, Kennington Park.