Blog
First Reflections of an Executive Director
Lynette Shanbury, Executive Director
27 February 2015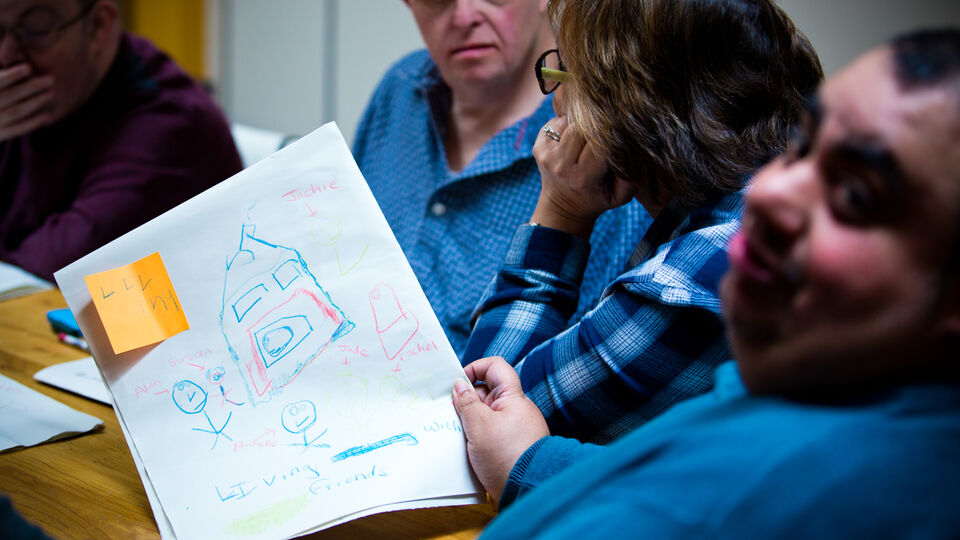 It has now been nearly four months since I joined Spare Tyre as Executive Director. The time has flown in many ways – as plans get put into development, impending fundraising deadlines draw quickly closer, as always. But in other ways I have been influenced by the reflective nature of an organisation that takes time to carefully and continually analyse and question the intricacies of what it does, why it does it, and who it serves. And that is one of the reasons that Spare Tyre is so very good at what it does.
I admit it hasn't always been easy to adapt to this pace, and yet I have realised that, for us, it is absolutely essential to maintaining the quality of our work. My previous role often required break-neck speed of operational decision making, activity levels and planning. And it worked well, I left a thriving organisation.
The difference here is that the highly challenging communities we work in and the vulnerability of many of our participants, means that we have to be incredibly sophisticated and subtle in the way we work. It is hugely demanding of the whole team, and every situation requires different considerations. We are totally person-centred in our methods, and I don't just mean that in the flippant box-ticking way it is sometimes used. Every individual is considered, their needs assessed, planned for, developed, and met. Our mantra of 'train, mentor, progress' doesn't just apply to our paid intern programme, it applies to every single member of the Spare Tyre family.
The long-term nature of our work is also quite clearly fundamental to what we do. Impact doesn't happen over night, particularly in the kind of places we work, and we are committed to that.
In my four short months I have seen the incredible influence of our work. Some of our proud and talented older Artists, in their seventies, wrote and presented their first scripts before Christmas, after years of nurturing. There were quiet celebrations in the office recently when one of our Artists with learning disabilities traveled with confidence on the tube on his own, without a travel buddy, after several years of support to get to activities. At a recent event one of our older Artists told me how a growing disability had made her withdraw from socialising until Spare Tyre came into her life.
What worries me is just how difficult it is becoming to convince people of the need for this long-term, person-centred approach. People don't seem to have the patience to wait for results. Of course, it is because it is, on the short-term face of it, an expensive way to work. For an organisation that generates 90% of its income from fundraising, the decision to commit to and invest in this style of practice is becoming increasingly challenging.
But in the long run, if we really want to see the benefits of what we do in our wider society, can we afford to work in any other way? As belts continue to tighten and with short-termist, box-ticking electioneering chatter dominating the public sphere, we all know that we are going to have to fight harder than ever to persuade people that our way of working is worth it.