Blog
Am I vulnerable? {TLDR: No, I'm not}
Rose Chorlton, General Manager
18 December 2020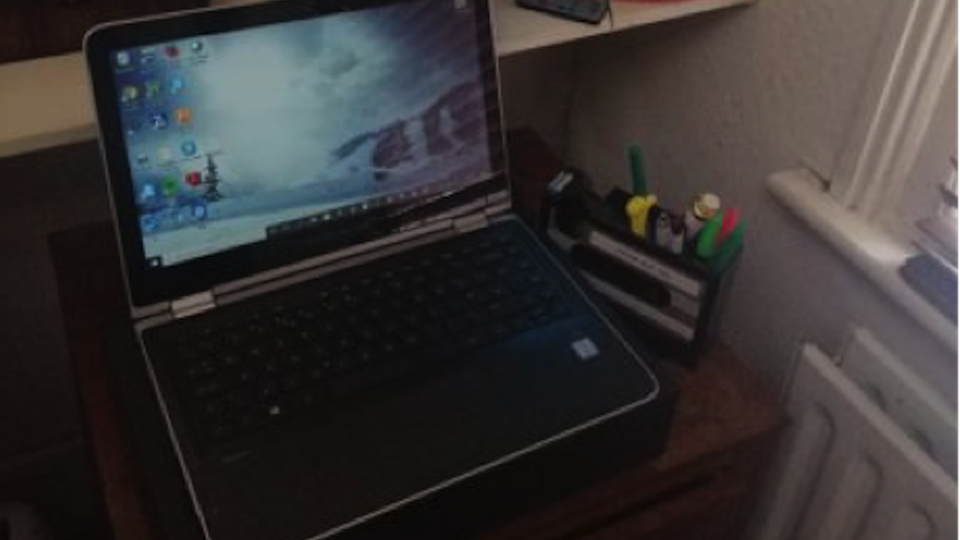 The shock factor of being grouped with the over 65s eventually gave way to determination.
When I applied to work for Spare Tyre, I was drawn to a company with a rich history and an exciting vision. Supporting and empowering marginalised voices? Brilliant! Joining a small and committed team who create thought-provoking theatre? Sign me up! I thought nothing of the monitoring form. Nothing exciting there. Fantastic news...I've been offered the job!
March rolled around. I had planned a small break between my previous job and Spare Tyre, so when everything shut down, I found I could spend some time with my son at home guilt-free. As the daily statistics increased, so did my anxiety. My hands were red raw and bleeding from the constant hand washing. Word had started to spread that people with certain health conditions would be told to shield due to an increased risk of complications. Mine included. This was the biggest affront to my identity that I had experienced. I stayed indoors, not even venturing round the block, for over three months.
At the start of April I began my employment with Spare Tyre (a fact I am extremely grateful for, given the overnight decimation of the arts sector), and set up a desk in the corner of my bedroom. Not ideal – feet on the bed frame, glaring light through the window, uncomfortable garden chair – but a privilege even so.
The shock factor of being grouped with the over 65s eventually gave way to determination. The Albany reopened the building for residents, and I took to my bike to ride the 15 mile round-trip. Look! I'm not vulnerable! At some point, I resubmitted my monitoring form to John and Rebecca. A new box ticked. I hadn't seen it as relevant pre-Covid, but now it had implications.
For many people, 2020 will be the defining year for which there is a pre- and post- life. It took a pandemic to make me think about my medical condition in a wider context, and I guess now the honeymoon phase is over. There is no cure for me, and some days are harder than others, but being 'vulnerable' doesn't quite describe it. The condition itself doesn't make me vulnerable, but my actions, the actions of others, and the structural inequalities within society put some people disproportionately at more risk than others. When you find yourself echoing the company safeguarding policy, it's probably fair to say you've settled in.