Blog
Celebrating our artists on the International Day of Persons With Disabilities*
Sebastien de Morelos, Spare Tyre Trustee
04 December 2020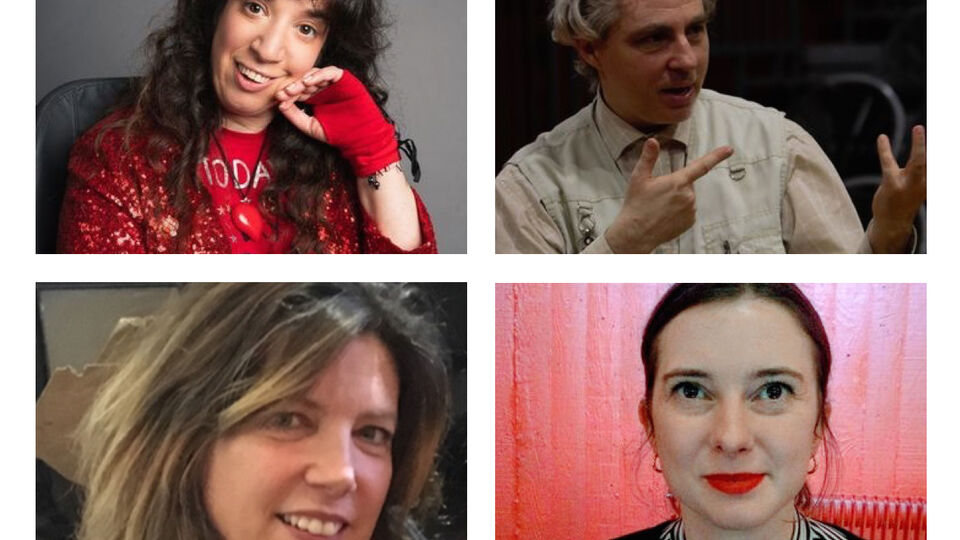 December 3 marks the International Day of Persons With Disabilities (IDPWD); every year on that day the IDPWD promotes the rights and wellbeing of disabled people, increasing awareness of their situation in every aspect of political, social, economic and cultural life.

As a Trustee at Spare Tyre, this day invited me to celebrate the work I have seen produced by the many talented disabled artists who have come through Spare Tyre, and who embody the company's mission, to "create theatre with people that are under-represented in arts and culture and society's decision making at large".
This year, like so many arts organisations, Spare Tyre has had to shift and adapt, seeking to respond appropriately at a time of crisis. We've done this in a way that remains true to the company's underpinning ethos, reflecting the passions and talents of our artists, freelancers and our wider participatory arts community.
Spare Tyre artists have also highlighted the challenges facing neuro-divergent and disabled artists, and talked about what a more inclusive future could look like.
The IDPWD invites us to cast a powerful lens on the work and contribution of Deaf/disabled people – both seen and unseen -  as also highlighted through the Shaw Trust Disability Power 100 List. Counted among this year's top 10 is Samantha Renke, actor and disability activist. I take heart from the fact that a performing artist should figure among this eminent list of leaders, social entrepreneurs, journalists and disability rights campaigners, at a time when the arts sector has faced significant challenges during the COVID-19 pandemic.
Looking ahead, we are very excited about the future. We are currently seeking to develop our Board, and I for one look forward to increasing the diversity of our Trustees. Despite the pandemic and Lockdown, our small team continue to make and share creative work, supporting our freelancers and members of the community and enabling them to participate in the crafting of a different way of looking at–and being in–the world.
Find out more about being a Spare Tyre Trustee.
*Spare Tyre prefers to use the term 'disabled people' rather than 'people living with disabilities' in line with the social model of disability. For an excellent explanation of why we do this, watch this video by disabled artist Mick Scarlet.