Blog
Q&A with Yolande & Lisa
Yolande Bramble Carter & Lisa Muten
18 December 2019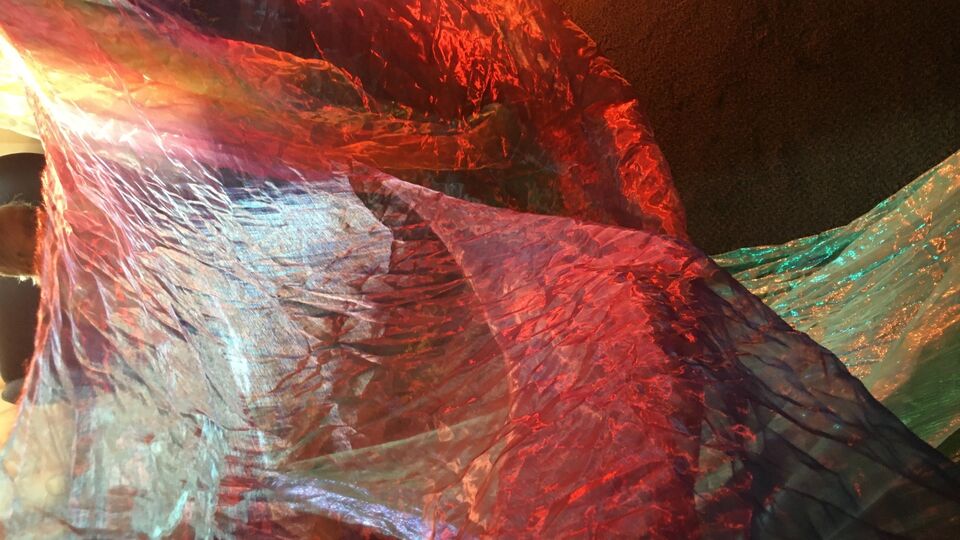 Together is a 3-year partnership project led by Jacksons Lane that aims to reduce loneliness and isolation for people living with dementias in the borough of Haringey. In our role as dementia arts specialists, we have been working to embed creative activities and practice into Haynes Dementia Hub. 
As we enter the final year of Together, we spoke to artists Yolande Bramble-Carter and Lisa Muten to reflect on the project and its achievements and challenges.


What differences have you seen in both clients and the day centre since Together started?

Yolande: Staff seem to be uplifted by our presence there. We have had numerous comments and discussions by staff at how well we are integrated and how well we are working with staff and clients. Staff have become more open it seems and it feels as though there are adjustments in approaches and attitudes. They are a fun and friendly group.

Lisa: The clients seem relaxed with us, there is potentially a familiarity there for them or it might be the security of a friendly face. The staff seem more relaxed with us as we are familiar with each others routines and how we work.

What do you feel are the main challenges this project faces?
Yolande: It is vital for me to be present with the clients and to not let outer interferences get in the way. It is important to find a balance as we are collaborating within an institution and to enable ourselves as facilitators to be imaginative and be guided by participants.

Lisa: Challenging the institutional and structured nature of care and developing themes week to week, as a lot of the work is about responding to what is significant in the present moment.


What are your favourite moments from the Together project?

Yolande: …And they are moments, fleetingly so. I very much appreciate the atmosphere in the centre–its relaxed and staff have a good relationship with each other and their communication is clear. I love lunchtime–listening to peoples conversations around me and the cheekiness and mischievousness and when people get annoyed at each other–listening to where it's coming from–they are all very kind people there. Best moments are when things come out of the blue, you never know what is around the corner–staying relaxed and sustaining attention to people can be so interesting and full of surprises! It is a completely different way of working. I like that you have to be vulnerable, take risks, feel awkward sometimes, be playing yourself before expecting others to play–its quite an immersive way of facilitating.

Lisa: Working with clients on a one to one nature or in small groups. In a calm relaxing and safe environment when the senses are gently aroused magical interactions and open communication can happen. For me the non verbal communications have often been the most memorable and powerful.


Why do you think this work is important?

Yolande: We are not evolving as humans if we are not challenging preconceptions and exploring the way we do things. Spare Tyre's work may be adding a different element that clients do not get–the chance to experience or be enabled by the space, for them to express and communicate in other ways that is a truer form/conduit for where they are at. It in turn affects their family and staff, and trickles through how we live day to day. Positive change starts from somewhere; subtle differences in interactions, the work is enabling this to be brought to the forefront in the way we relate to each other. The more it is practised in these environments/institutions the more quality of life can improve for everyone involved, I feel. I am so impressed by the staff at the centre and I learn from clients and staff and my colleagues Lisa and Rebecca, and what I have gained from Arti's teachings, this is an important asset that the project allows. "Who is lucky enough to go in your group today?" says Doris who is sorting out the groups. We are continuously getting recognition for how much clients would benefit being with us. 

Lisa: It is often stressful for people living with dementia, there can be a lot of anxiety and fear for them and their close family and carers. By providing moments of calm, fun and enjoyable moments of interacting through art can help clients mental health and wellbeing even if only in the moment of the activity.
"It is always the best day when you are here, we have fun and laughter"

Haynes Dementia Hub participant