Blog
Scratches Rehearsals, Part 2 - Afternoon drinking is definitely fine
Gavin Dent, Scratches Director
31 October 2014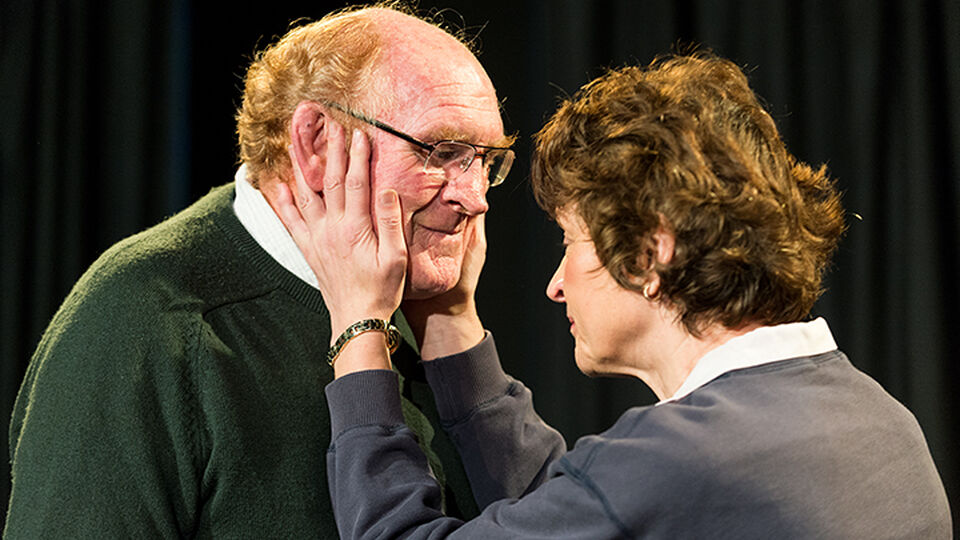 1pm. I arrive at the Arcola Theatre and Jim is already there. He's already finished off a glass of wine and is ready for glass number two. He offers to buy me a glass and at first I'm hesitant.  However, a scientific white board is projected in my mind:  
A) Jim is a man in his seventies, he's a principle member of society. He's not a student in a PRU he's not a vulnerable adult. 
B) We're in a theatre bar. It only seems right to have a drink. The time of day can not dictate us we are artists. 
C) Jim's buying.
So it's a 'Yes'.   We discuss his script and discuss the possibility of some edits. We are cast already, but I'm yet to talk to Alma in person. She is playing the character of Mercy. The other two pieces (plays) although shorter, will have much more tech than Jim's piece so I start to paint my vision. I also start to list the industry people I have invited. Jim delivers a little laugh when he hears me mention the theatres on my list. I explain to Jim that I start every theatre project no matter how big or small with the line 'To The National' or 'Broadway or Bust'. That's the 'Aim' isn't it? You always need to start at the end and work your way back.   
Jim seems happy with my vision. 'Vision' what an interesting thing. One person is washing up one day and a little seed of stimulus plants itself in the pits of their mind. It causes them to write a text, they see it as a movie play out in their mind. They spend a great deal of time writing and re-writing until they have a play. Then some other person reads this and comes up with a whole new amount of visions that are created by reading the text. This vision is explored and explained to a troop of actors, who agree or disagree, and transfer their own ideas, along with the director's and writer's to a room full of strangers. Who express their feelings by clapping, even standing at its conclusion.  What an amazing process. It's been like this for nearly a thousand years and it's basically stuck to that format.  
I leave Jim at 1.45. I'll probably be a little late to meet Anita.
Which I am.
I've totally mis-judged the distance from the tube to Anita's house. This meeting came around after Anita had emailed Jim and in turn Jim had contacted me, and so I'd agreed to meet Anita at 2pm. I could be there for 45 mins surely…
This is part of a series of 4 blogs. Related blogs can be viewed here: