Blog
Scratches Rehearsals, Part 3 - Eat, Work, Drink, Chat, Focus
Gavin Dent, Scratches Director
03 November 2014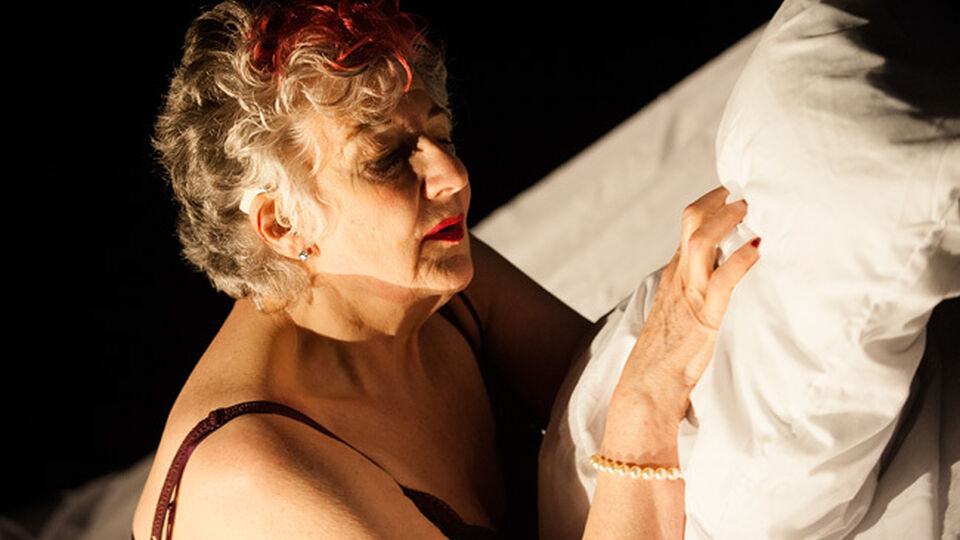 It's 2.15pm and I'm late. Now I'm under a little bit of pressure as I have work at 3.30pm. Right. Anita, I'm sorry I'm so late, we'll have to get straight on it.
I'm met on my entry to the dining room by a lovely table spread, a full bowl of salad for a starter, a bowl of pasta and small bottle of wine, which I will drink the greater part of. I don't drive–this is one of the main reasons.
I have a lovely meeting with Anita.  I'd never thought to do this kind of visit before, but Anita is a women who is in her late seventies maybe early eighties and she has more energy and enthusiasm for life than a person a quarter of her age. I look at the food and think to myself, are we expecting more people? The concept of how little time I have to; eat, work, drink and chat come to full focus. I'm going to be late for work, and that's a fact. Anita, loves to chat, my mind is immediately cast back to the time my best friend's father retired from his work and volunteered to visit older people. My mind is also cast back to the endless days my mother would drag me and my sister around the small Mediterranean island of Malta visiting every widowed women over seventy for hours on end. And my vision of how this is being repeated in my own activities and is brilliant.
My last sip of wine is followed by an instant refill. My empty plate is replaced by a main meal, my main is replaced by a dessert.
Anita and I agree on how we will stage the show. I apologise and leave as we have not completed half of the tasks I set out to do. I promise to visit again on Thursday with Nuno, our sound designer, to record Anita's piece and copy some of her pictures.